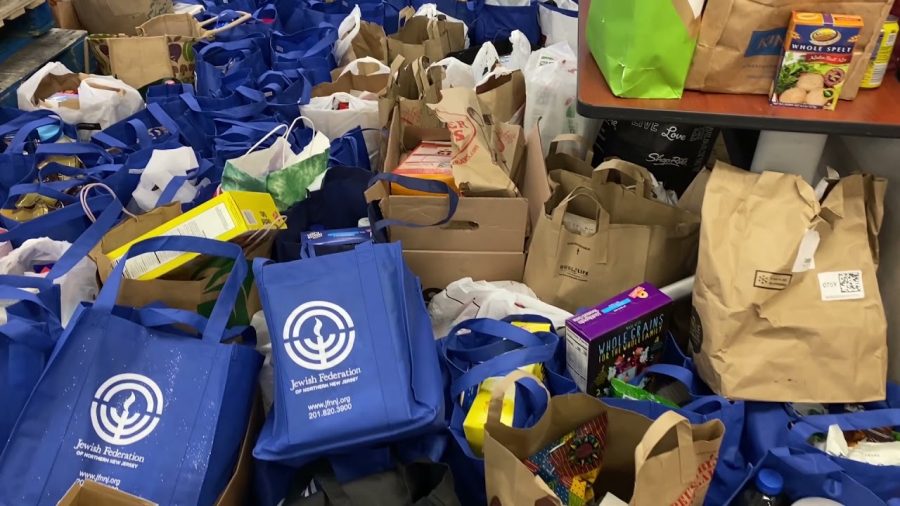 Photo courtesy of the Jewish Federation of Northern New Jersey
From March 1 to March 31, FBLA held their March Mega Food Drive for the Jewish Federation of Northern New Jersey (JFNNJ). The JFNNJ aims to provide goods for food-insecure families, and with donations from NVOT's own FBLA chapter and other local communities, the federation was able to distribute over 20,000 pounds of food.
The food drive welcomed donations from members of FBLA and the entire school. This year they had enough donations to fill eight full bags of food. 
"The food drive is always successful every year, and it's one of the activities that we are always able to do even with COVID," said FBLA President Ariana Lim. "One of the things FBLA focuses on is community service so a food drive like this is always something we try to implement every year."
Club advisor Suzanne O'Sullivan said that the club has had food drives in the past, but this year was "a different organization than we usually do." 
With the success of this year's food drive, O'Sullivan intends to host another food drive at the end of the year.