Fashion Student of the Month: Roman Gatti
January 31, 2023
In 2017, Lance Editor in Chief Craig Schulman started a column called Fashion Student of the Month, where students with unique styles get featured. With the current switch from minimalism to maximalism, students have been popping up around the school with amazing styles. We are excited to continue this series with the first fashion student of the month in 6 years, Roman Gatti. He is a Golden Arts member who has participated in numerous NVOT productions, making him a well-known name throughout the whole school. Although his talents may speak volumes, his style definitely catches the eye.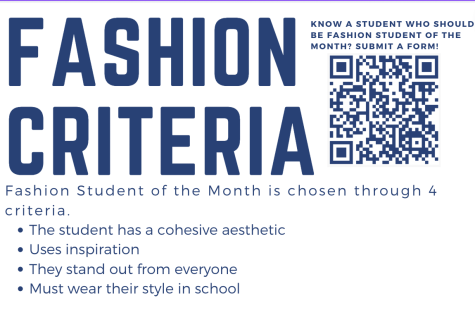 What is fashion for Gatti? 
For Gatti, fashion speaks history. His style is composed of vintage 80's clothing with his primary inspiration coming from moves like Ferris Bueller's Day Off and Risky Business, as well as nostalgic media from his childhood such as shows like Full House and Friends as well as musical artists, Daryl Hall, John Oates, Tears For Fears, Elvis, Billy Joel, and The Clash.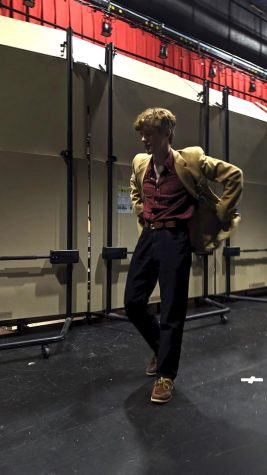 However, Gatti's style wasn't always this refined. "Growing up I used to just wear what my parents bought me (like most kids), and I was happy with that," Gatti explained. That was until he came across places like Zara and Abercrombie & Fitch that he started experimenting with basics like jeans, chinos, and crew necks. He expanded in freshman year growing into his now-iconic 80's style: "It wasn't until I watched movies like Footloose, Clueless, or shows like Full House when I decided that that was the look I wanted."
Gatti on Trends 
"I will never judge someone for what they wear, but fashion makes such a big first impression of what a person is going to be like," the junior said. "To me, fashion is just a way to express yourself in a room with people who have no idea who you are." Since trends are constantly fluctuating, Gatti wishes dressing up for school will be the new trend: "Don't get me wrong I love wearing sweatpants when you have to get up so early to spend 6 hours at school, but I wish it was the mindset of, 'I'm going to be in school for so long, so I want to dress nice.' " Low-cut jeans have made their rounds around current fashion trends with the revival of Y2K aesthetics, but Gatti disagrees with the low-rise look, hoping the trend will die out soon. 
Though his taste and style are refined, he finds personal enjoyment more stylish. "If a person is wearing something they love and feel comfortable in, then that person is a fashionable person."