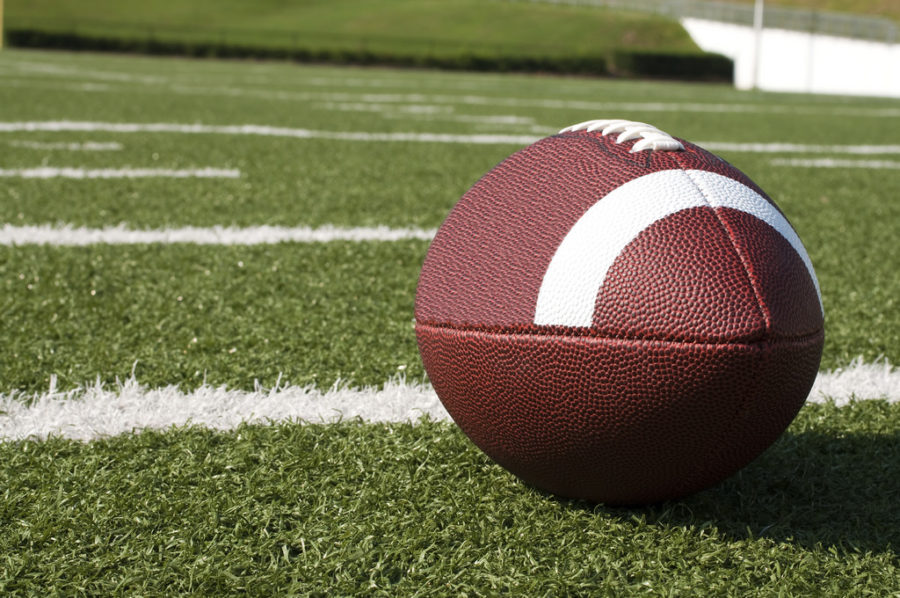 It's time for the playoffs. Well, at least for most leagues. Hopefully, if your league has reached the playoffs, we can help you get that championship. Or maybe you just don't want to come in last place and we can help you with that as well.
News/Injuries-
A.J. Green(Bengals) was carted off after re-injuring his toe. Green was placed on the injured reserve and will miss the rest of the season.
Greg Olsen(Panthers) suffered a ruptured plantar fascia in his right foot. Olsen dealt with a right foot injury last season and part of this season. Instead of getting surgery, Olsen opted to rehab and will only miss a few weeks. That risk did not pay off as he has been placed on the injured reserve.
Kelvin Benjamin(Bills) was cut by Buffalo. He did not play well while he was there and was losing playing time week after week. Zay Jones and Robert Foster are Buffalo's top targets with his release.
Kareem Hunt(Chiefs) was released and placed on the Commissioner's Exempt List, after a video was released by TMZ of him pushing and kicking a women. Hunt passed through waivers without being claimed and is now being investigated on multiple incidents.
Deep Waiver Targets Week 14-
Dak Prescott– Dak Prescott and the Dallas Cowboys are looking pretty good as it seems they have caught their stride in the later half of the season. Prescott has thrown over 200 yards in his last 9 games and in had a rushing touchdown in each of his last 3 games before last Thursday against the Saints. The Cowboys have been benefiting from the play of Amari Cooper acquired in a trade earlier this year and by Ezekiel Elliott, which is helping Dak's stock as a fantasy player. Prescott can be a huge impact player if you are unhappy with your quarterback for the playoffs.
Jaylen Samuels– James Conner had two very poor weeks in a row against Jacksonville and Denver where he couldn't find the endzone and in his contest against the Chargers found the endzone twice. Conner has a great matchup next week too- that was if he was playing, as the Steelers announced, he would ruled out against Oakland in Week 14. This now opens the door for running backs Jaylen Samuels and Stevan Ridley. Samuels should to get the majority of the carries this week as he was used whenever Conner left the game. Running behind the #1 ranked offensive line in football, Samuels should be able to produce for teams in need of a running back or a flex. **Note: In yahoo leagues, Samuels can be played as a tight-end since he was drafted as a RB/FB/TE**
John Ross– AJ Green was placed on IR this week after getting injured in against the Denver Broncos this past Sunday. All eyes for defenses will be on locking down #2 receiver Tyler Boyd, which will open up room for the fastest player in the NFL: John Ross. Ross has had a touchdown in 2 out of his last 3 games, and although he hasn't gotten a large amount of yardage to go with his touchdowns, the Bengals may have to throw his way with heavy coverage on Tyler Boyd. Not a waiver wire starter right off the bat, but we encourage you find a spot on your roster for the second-year man in case he gets hot.
Ian Thomas– Greg Olsen, also placed on IR, and now has now opened up the door for Ian Thomas on an offense that has become very dependent on the tight-end. Cam Newton connected on each of the 5 times he threw to Thomas, who had 5 receptions for 46 yards. Olsen averaged well over 4 targets a game in the games he played this year before this Sunday, so there is a lot of opportunity for the tight-end in the Panthers offense. Look for Thomas to become a main target in this offense and possibly a fantasy starter as the fantasy playoffs begin.
Start/Sit-
QB
Start- Lamar Jackson(Ravens) and Cam Newton(Panthers)
Jackson has been alright as a quarterback but is a great runner. This is kind of like a fantasy cheat code. The risk is that Baltimore may eventually turn back to Flacco, but while Jackson is hot, you should keep him in your lineup. Newton struggled last week against Tampa Bay. That was definitely a surprise, but Newton has those kind of weeks all the time.
Sit- Andrew Luck(Colts) and Sam Darnold(Jets)
Luck is having a great year after coming back from shoulder surgery. He struggled last week against the Jaguars. Jacksonville held the Colts scoreless and Luck played a defense equally as good in Houston. Jacksonville provided a blueprint to stop Luck and Houston should follow this to have success. Darnold did not play last week even though reports were that he was healthy. This indicates that head coach Todd Bowles, who is on the hot seat, does not have faith in the rookie. Darnold should return this week and has to play Buffalo. Buffalo is not a good team, but they do have a solid defense.
RB
Start- Sony Michel(Patriots) and Adrian Peterson(Redskins)
Michel only had 63 yards rushing last week, but we were happy with what we saw from him. Michel finally saw his carry count back to what it was before he got hurt. This week, New England faces a much worse defense than Minnesota as they host the Dolphins. Peterson had a 90-yard run last Monday. He finished with only 98 yards rushing. The same thing is the case for Peterson though that he has a high workload and is playing a poor run defense: the Giants.
Sit- Marlon Mack(Colts) and Chris Carson(Seahawks)
Mack struggled along with the entire Colts offense in a tough matchup versus Jacksonville. Mack has to play another difficult defense in Houston and the Colts struggles should continue this week. Carson had an amazing week last week but he dislocated his finger and while he still should play, we expect that to be limited with rookie Rashaad Penny also playing well.
WR
Start- Amari Cooper(Cowboys) and Dante Pettis(49ers)
Cooper has played well after adjusting to his new team. Cooper and the Cowboys face the decimated Eagles secondary and Cooper should have success through the air in this game. Pettis has broken out the past two weeks after dealing with injuries early in his rookie season. Denver just lost their star cornerback, Chris Harris Jr., so Pettis should be able to get open in a game that San Francisco will most likely be losing early.
Sit- Corey Davis(Titans) and Allen Robinson(Bears)
Davis has been very shaky this season. He has had both great and terrible games. Against the elite Jaguars defense, we are predicting a terrible games. Jalen Ramsey and A.J. Bouye are top of the best cornerbacks in the NFL. Robinson has to play the Los Angeles Rams this week. Trubisky is also returning from an injury and should be rusty against the Rams defense. Robinson has been pretty good this year but he has a very difficult matchup this week.
TE
Start- Jared Cook(Raiders) and Vance McDonald(Steelers)
There is a lot to like about Cook in this matchup. He has scored a touchdown in each of his last three games and he broke 100 yards this past Sunday against the chiefs for the third time this season. Look for Cook to have a huge day against a team that has not been good against tight-ends. As for McDonald, the Raiders' defense has been poor in the passing game in general. Last game, Antonio Brown and JuJu Smith-Schuster made up for over 50% of targeting against a solid Chargers defense and McDonald was shut down, but we think that will change against a much weaker pass defense.
Sit- C.J. Uzomah(Bengals) and Kyle Rudolph
The Bengals offense has been a disaster without A.J Green. Green came back but now he is out, and without him, backup quarterback Jeff Driskel is having trouble spreading the ball around despite having a 200+ yard performance. Uzomah should, without a doubt, be on the bench this week. As for Rudolph, he has just not lived up to his name once again putting up 38 yards against the Patriots last Sunday in another underperforming game. We advise you put him and keep him on your bench and find a new tight-end for the playoffs.