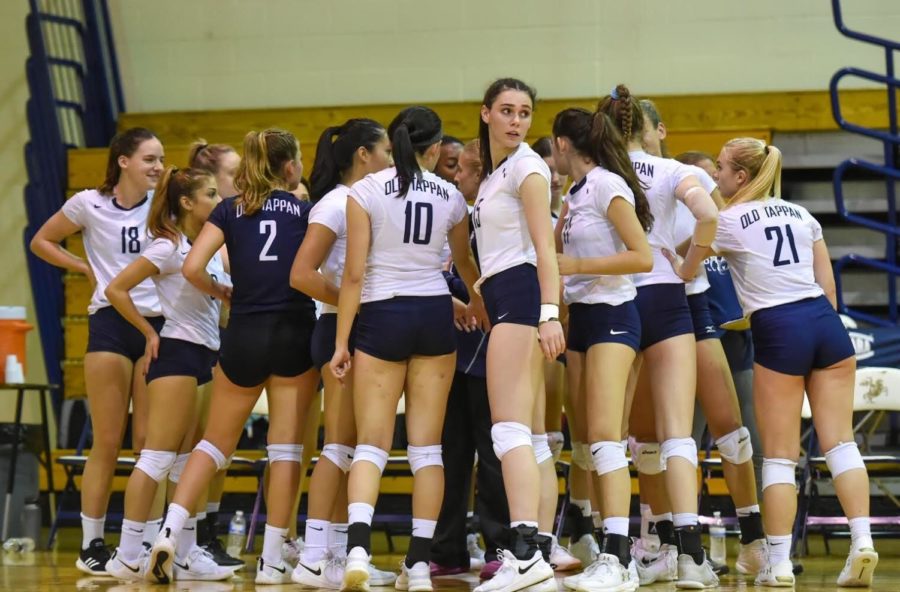 Takashi Matsumoto
The NVOT volleyball team continues its 2019 season with a 14-1 record. Currently ranked second in all of Bergen County the team has won two out of its three weekend tournaments and the Golden Knights are having the season that they hoped for. 
Unlike previous years, the girls started off this season with a loss to Northern Highlands, taking the Highlanders to three sets and losing in a close match. Captain Gianna Fasano said, "we didn't have the outcome we wanted. But after that, we bounced back and we've been doing really, really, well." 
And that's exactly what the girls have been doing, bouncing back from their Highlands defeat with each subsequent game being a victory, setting them up to be the second-ranked team in the county. Head coach Melissa Landeck said that "from week to week, I think we're just playing better and better, and that's something we strive for." 
The Golden Knights are heading into the rest of their season with nothing but focus and determination for the county and state tournaments that lay ahead. Landeck and the four seniors helping to lead the team–Fasano, Nina Trent, Gianna Sabatini, and Isabella Wong–are especially concentrated on responding to the pressure. Landeck said, "we try to not focus on the expectations or what other teams have accomplished in years past and just focus on 'hey, what do we need to get better at today?'" 
The girls earned a bye, an exemption from play based on their high ranking, in the first round of the 2019 Bergen County tournament and will look to play in their first county game within the coming week.