Can I Speak to the Manager?
After going most of the season without one, the boys soccer team gets a student manager
November 5, 2019
Unlike most other NVOT sports teams, the boys soccer team never successfully appointed a student to officially manage their team for their 2019 season, and has thus far have played without one.
However, that's about to change. Senior Matt Dolan has swooped in and persuaded his way into the boys soccer program to be named the first official boys soccer manager for the 2019 season. 
Dolan, having been a dedicated fan of NVOT boys soccer since his childhood, has attended every single game and cheered on the boys, through rain or shine. He even hosted the boys' most recent pasta dinner, and said that he really "felt like [he] was finally part of the family." 
From pasta dinners to the playing field, Dolan said, "I've convinced Coach Torrie to let me be the manager. He sees me at every game, and he basically sees me as a part of the team anyway. It was bound to happen."
However, Dolan's efforts didn't stop there. He's even tried to sneak onto the team's bus, wearing goalie Nick Forcellati's spare jersey in an attempt to "blend in" and travel to and from games with the team. He said, "I've spent so much time pretending that I was a part of the team that I think he just gave in."
Coach Mark Torrie said that "I saw Matt at all of our games, even when the weather was poor, and eventually I asked the seniors 'why is he not our team manager?' Without asking him, I added him to the roster and told the captains to tell him that he's now on the team." 
Senior player Devin Pastras also felt that Dolan was bound to be the manager. He said, "Matt's basically been our manager since day one. It was just about time he was officially named for it."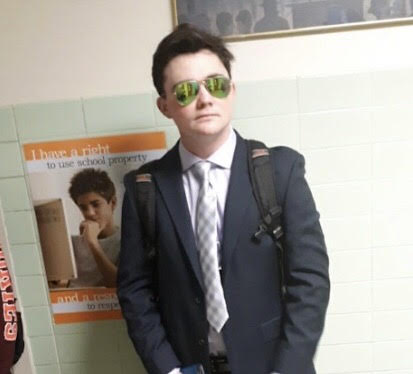 "I'd always made jokes about being their manager, I even showed up to tryouts. But I didn't think I'd actually become their actual manager, and I'm so happy about it." Dolan said, expressing his excitement about becoming a part of the boys soccer family. 
Other players are also delighted with Dolan's addition, like senior Cooper Levine, who said, "I love when Matt's around, he's honestly the best manager we could've gotten. He just works well with us." 
As the boys moved onto their first round of states, Dolan stepped onto the field by their side. He was officially added to the team's roster, ready to support the team for their 2:00 game on October 29 against Tenafly High School.