Crossing the Finish Line Together
Junior Steven Hatano and senior Jin Woo Song lead the boys cross country team
December 17, 2019
BANG! In a flash, a frenzy of legs rush up next to each other, and bodies bump into one another. Some runners slip and fall on the wet grass, while others take the early lead. Senior Jin Woo Song was able to make a first-place finish at the Bergen Meet of Champs, becoming the first NVOT cross country runner to win this prestigious race. The following week, junior Steven Hatano had a historic run at the Garret Mountain state qualifier race which earned him Bergen County Athlete of the Week and made him the only runner from NVOT to qualify for the State Championship.
Both Song and Hatano were vital parts of the boys cross country team. However, unlike many of the other runners who had started running cross-country during their freshman year, both of these athletes had started much later.
During his freshman year, Song had been heavily involved in the music department where he played the bass drum, but as his sophomore year approached, he discovered his talent as a cross country runner. Once sophomore year came around, he tried out and was instantly offered a position on the team due to his great endurance. Song said, "[I was] surprised to find [myself] in the third varsity spot when [I] first joined cross country without knowing much about the sport."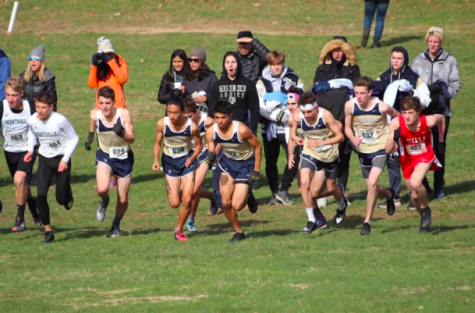 With more training and practice, Song quickly learned about the sport and found his potential to perform well. Throughout the rest of his sophomore and junior years, Song was recognized for his accomplishments, placing in several races. After putting in hard work during the school years and summer breaks, Song became one of the best cross country runners in the county. As a senior, he went on to win the Bergen County Meet of Champions.
Similarly, Hatano also joined cross country fairly late, starting his first season during his junior year. For the past two years, Hatano played on the freshman and junior varsity soccer teams while also running spring track during his sophomore year. Once the track season ended, Hatano began to recognize that he had a higher potential in running than in playing soccer. So, at the end of sophomore year, Hatano decided to quit soccer for good and went on to pursue running as his main sport.
At first, Hatano only joined cross country in preparation for the upcoming winter and spring track season. He said that he "wasn't expecting to advance this far into cross country, since he initially joined to improve endurance" as "a key factor to running well in the track season." Later, Hatano added, "I had a feeling that I would transition well into the sport since the training is only slightly different."
As the season progressed, Hatano gained more confidence and began to place in more races. Although Hatano was expected to perform well in the Bergen County Meet of Champions race, his fall at the start of the race left him dragging behind the rest of the runners. But this experience only motivated Hatano even more to outperform others in the following state qualifying races. "I pushed myself both physically and mentally in the days coming up to the next race, to not only give my best but to also to prevent what happened at the BMOC from ever happening again," he said.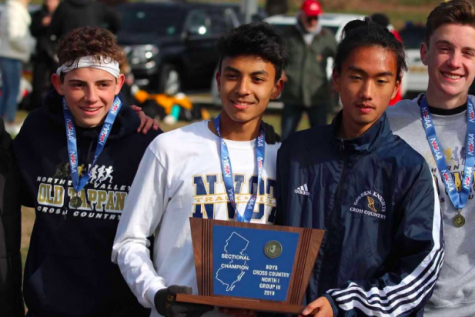 He later won the North 1, Group 3 State Sectional Championship, leading the team to its first sectional title in eight years and becoming NVOT's first sectional champion since 1994.
Boys cross country head coach Antonio Marino said, "I was surprised. I knew [Hatano and Song] would have good seasons, but I didn't think they were going to have the seasons that they had. [They] motivated everyone else to really work hard, knowing that these guys were busting their butts and that we [had] a chance to do some really good things this year." 
With a bright start this year for both Song and Hatano after this cross country season, they now recover as they look to take part in both the winter and spring track team as distance runners.