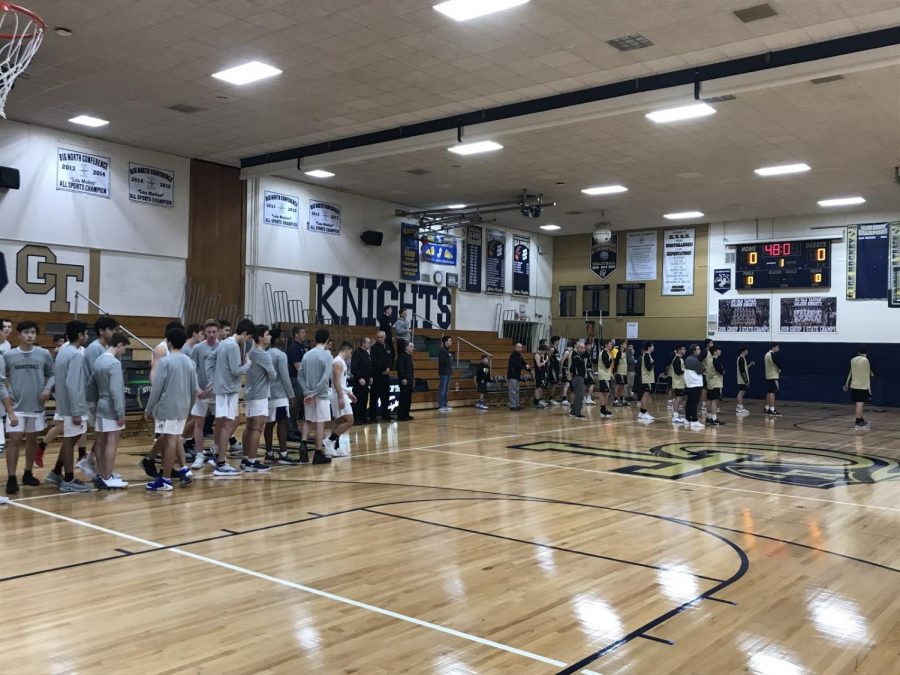 Courtesy of Ava Petrilli
Over five million Americans are currently suffering from Alzheimer's. For Aaron DeNicola, student council president, this disease has directly impacted his life ever since his grandmother was diagnosed with it when he was in the second grade. From then on, he has been determined to advocate to end Alzheimer's.
Thanks to the efforts of DeNicola, head boys basketball coach Craig Ferraro, and the Alzheimer's Association Greater New Jersey Chapter, NVOT held their third annual basketball tournament in efforts to 'fight to dunk Alzheimer's.' The event gathered various high schools from across New Jersey to participate, including River Dell, PCTI, Paramus Catholic, Ridgewood, Paramus, and Ramapo.
The idea for a fundraiser began when DeNicola ran a trial presentation for the Alzheimer's Association in his freshman health class that Ferraro taught. Later, the two decided to collaborate to create the tournament in hopes of raising awareness so that families and children in the position he was in do not feel alone. DeNicola said, "[Ferraro] wanted to combine what he did at the school with the fundraising and he began working on more so the school side of it, with other basketball coaches, making sure we had the officials, and working through the local level stuff, while I was working through the [Alzheimer's] Association." 
This year, the tournament has garnered more support than it has in previous years. Over $3,000 were raised, surpassing their original goal of $2,500, and an increase from the $2,200 raised in its first year. Ferraro said, "it feels great to surpass the goal because it's always the main priority to raise as much money as possible for a good cause."
Since Denicola, who has played a key role in the event's organization every year, is graduating this year, many have wondered if this would be the final Dunk Alzheimer's tournament. However, Ferraro assures that, "it will definitely continue in the future."