A Victory for the History Books
Kamala Harris makes history as the first woman and woman of color Vice President
December 21, 2020
From New York to Chicago. From Philadelphia to Los Angeles. From Miami to Washington D.C.. Many Americans took to the streets to celebrate the Biden-Harris victory in the 2020 election. They cheered, they marched, they cried, they laughed, and they danced. They held up Biden-Harris 2020 signs. They waved Black Lives Matter and Pride flags. All to celebrate the change a Biden-Harris administration could bring.
As the first woman of color Vice President, Senator Kamala Harris will provide diversity that the US government lacks. The perspective of a female POC in the White House is something that is long overdue. As she stated in her acceptance speech on November 6, "While I may be the first woman in this office, I will not be the last… Because every little girl watching tonight sees that this is a country of possibilities."
Junior Jolaade Olutiola said she is happy "to see a black woman in such a high position because it makes [her] feel like there's no limit to what black women and all POC can achieve." She also said that it "opens the door for so many people to achieve their goals."
Student Council President Kara Silverman believes representation is important because it shows that anyone can "achieve their dreams" and "change the world despite [their] gender, sexuality, race, and more." As a student in multiple leadership positions at NVOT, Silverman loves "being able to witness [Harris] breaking stereotypes and making history," as she "shatters the glass ceiling to inspire all women."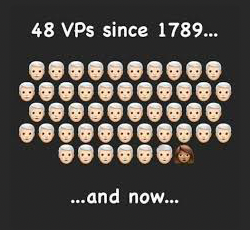 As a child of immigrants, Harris also has an understanding of the struggles immigrants face. She has advocated for a path to citizenship for the millions of undocumented immigrants living in the US, decriminalising border crossings by undocumented immigrants and providing healthcare for those crossing the US border. 
Junior Sashwat Somas says Harris will "potentially bring lots to the table in terms of serving our nation due to the simple fact that she is the daughter of immigrants. This grants her a different perspective on how society should and how it shouldn't [deal with immigration policy] compared to a majority of the [other presidents] who are not the children of immigrants." 
As a former prosecutor, Harris also has insight on the justice system, suggesting that the US needs to re-imagine its criminal justice system for the public's safety. She has expressed support for the Black Lives Matter movement throughout her campaign as well. When speaking at the Democratic National Convention, Harris said, "There is no vaccine for racism… We have got to do the work. For George Floyd. For Breonna Taylor. For the lives of too many others to name… none of us are free until all of us are free."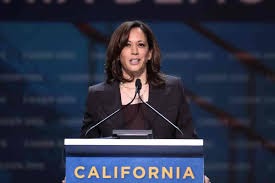 Junior Ariana Lim believes that Harris's victory can lead to a positive change, as it "shows that our country still fosters growth and values progression." However, Lim states that it's important that Harris "enacts important policies and stays true to her campaign" during her time in office rather than let her succession of "firsts" define her as a VP.
Even though she is celebrated by many, Vice President elect Harris has been subject to many sexist and racist comments over the span of her career. Some of the most recent coming from a member of President Trump's campaign advisory board, who called her an "insufferable lying bitch." T-shirts were briefly sold on Amazon that said "Joe and the H@*" after right-wing radio commentator RushLimbaugh claimed that Harris "slept her way up." Harris has also been a victim of racist comments, such as when Republican Senator David Perdue and many other Republicans intentionally mispronounced and mocked Harris's Indian first name. Regardless of the discrimination that she has faced, Harris has persevered.
Somas says he is "more than happy that a woman was selected for such a position within society that a majority of the people felt 'safe.'" However, Somas recognizes the setbacks she may face because of her gender, saying that Harris "must do her job excellently in order to establish herself, otherwise there will be continuous criticism coming for her just because she is a woman." Nevertheless, Somas believes that this is an important moment for women and immigrants, because "they are witnessing history in the making which means that this moment can be repeated by any others."
Harris's ability to overcome adversity is another factor that has inspired America's youth, particularly young women at NVOT. Senior Natalia Velazquez says the Vice President Elect is an example of the "American Dream." She states that because of Harris, "young girls will grow up with a different mentality than the other previous generations… By having Kamala Harris as the first female, black, and South-Asian vice president, she is proof that our nation is changing for the better and is moving past racial and sexist prejudices."
Whether Americans agree with her politics or not, there is no denying that Harris provides political representation for millions of females and people of color. Her groundbreaking victory is an inspiration for young people who see themselves in her and want to follow a similar path in politics. She has shown that a female POC in the White House is not only a possibility, but a reality.