Lemon-Lime Time Television
Which Gatorade will be poured on the winning coach
The color of the Gatorade is arguably the most controversial bet during the Super Bowl. It is a bet that tears apart relationships, creates online insanity, and causes riots in the streets. We have seen brothers backstab one another over the hysterics of this bet. Make no mistake—this is the bet of the game.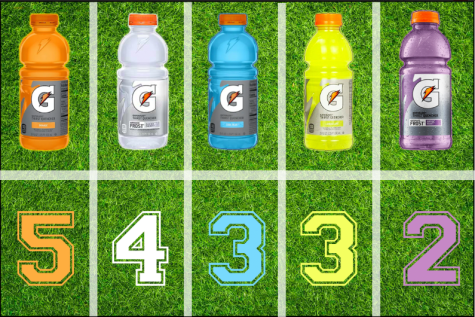 A tradition starting way back in 1987 when the Giants ambushed Bill Parcells with one of America's favorite thirst quenchers, picking the color has always been a challenge, as the erratic changes are seemingly impossible to predict. The favorites coming into the game are orange with +200 and blue with +300, but our research team can eliminate some of the options. Our head statistician Mike Yang uncovered a correlation between Tom Brady-led teams and blue Gatorade being dumped on the coach. After extensive research, our lead Gatorade analyst Josh Lim confirmed that blue Gatorade was poured on Tampa Bay Buccaneers coach Bruce Arians last year. Since Brady is now retired and no other team has ever dumped blue Gatorade, it's a safe bet to eliminate blue as an option.
In addition, none of the team's colors feature purple, so that is eliminated. We are now left with three options. Going against the common trend of orange, lemon-lime Gatorade will definitely rain down on the winning coach.