Is Your Relationship With Makeup Built on a Bad Foundation?
Our favorite dupes for trending, expensive makeup
Everyone has experienced the feeling of wanting to hop on the trend train, but seeing those jaw-dropping prices and shamefully closing your tab on Sephora's website is a different kind of pain. Beauty products can be expensive, and even though reviews may say they're worth it, we know the truth: Everything has an alternative that can make you feel just as expensive as the product. We can't all be like those Tik Tokers getting PR packages in the mail every day, or be willing to drop $300 on a small bag of makeup, soooo The Lance is here to save the day, and help you obtain your dream makeup routine without breaking your bank account.
Dior Lip Glow Oil
We all know the luxurious Dior Lip Glow Oil that everyone has been scrambling to find. This beautiful, yet pricey, product is perfect for a natural glossy glow. At a whopping $35 for only 6 ml, it is described as hydrating with a high shine finish. But is it really worth the big bucks for this small designer lip gloss? Definitely not.
Our recommended alternative
Clarins Lip Oil is a stunning and more affordable option. It's the perfect dupe for Dior's Glow Oil. For $26, it's a sheer gloss that mimics the silk, mirror-esque textures which has the beauty industry in a chokehold.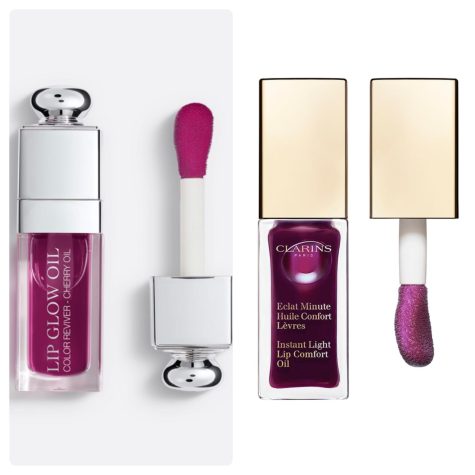 Charlotte Tilbury Flawless Filter
Flawless? More like money-less. This light foundation may be marketed as glowy and radiant, but do you really want to go broke for the same glow that you can get from breakin' a sweat? This can be a good choice if you have a tan undertone, however, if you have a more pink/red undertone you will look like you've got the worst spray tan of your life. Not only are there very few shade options, but $44 isn't a good look (and neither is this product).
Our recommended alternative
Spending less than $15 on the L'oreal Lumi Glotion that can give you a "superstar glow" without turning you into an Oompa Loompa. This alternative is even better than the CT option because there are endless shades for all skin colors and undertones–clearly the superior option.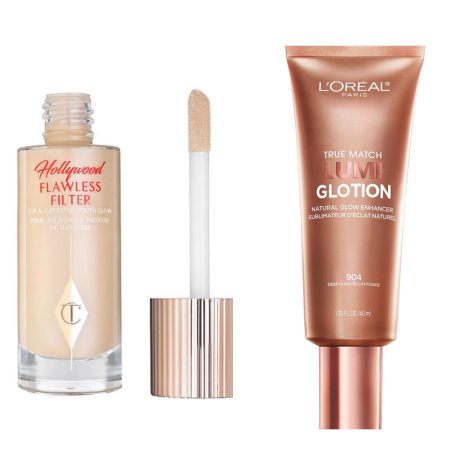 Milk Makeup Hydro Grip Primer
Hydro Grip Primer may be hydrating, invisible, and plumping, but at what cost? Literally. Everyone and their mother was buying this primer this year because it promotes a "12-hour" hold, but we think $36 is definitely not the move. All this product does is grip your money, not your makeup. 
Our recommended alternative
The Elf Power Grip Primer can be used under an intense makeup look, or for a natural no-makeup makeup look. This primer gives a long-lasting, glowy look — and for only $6 — which is less than half the price of Milk Makeups 'Hydrop Grip'.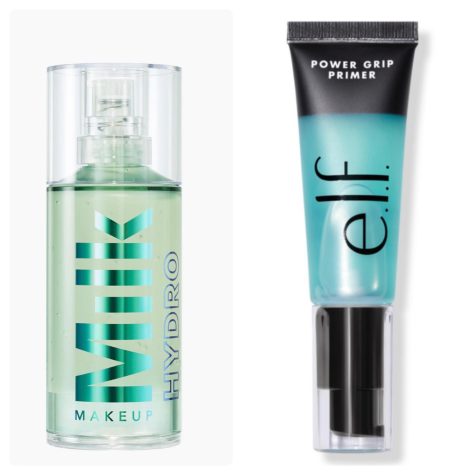 Anastasia Beverly Hills brow freeze
Anatasia really thought she did something with this. Although this product may do the bare minimum for someone with thin eyebrows, fuller thicker brows won't have the same outcome. The highly respected brow freeze may give "extreme hold," but the chunky, gunky residue left on your face is definitely not worth the $23 price tag. 
Our recommended alternative
Not only is the Elf Brow Lift a much cheaper option for only $6, but it doesn't leave a sticky Elmers glue remnant on your eyebrows. With an all-day hold, it creates the perfect fluffy soap brow that leaves your brows sleek and clean without creating a hole in your pocket or sludge in your eyebrows.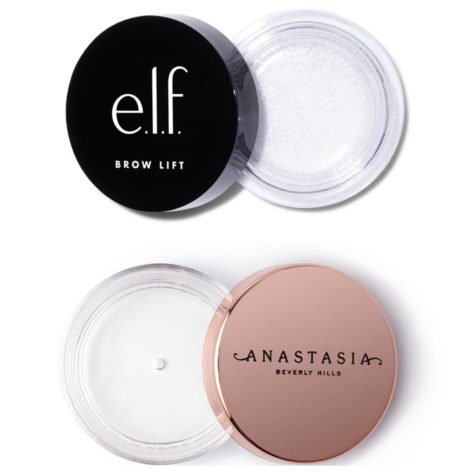 Pillow talk Lipstick Charlotte Tilbury $34 
This stunning color from Charlotte Tilbury broke not only the internet, but everyone's bank account this past year. The world has been raving about this natural-looking, trendy, pigmented color. However, $34 for an average lip formula that fades just won't cut it.
Our recommended alternative
When buying a lipstick that will probably get lost in a week, $5 compared to $34 is an entirely better deal. L'oreal's 'Nu Confident' is smooth, creamy, and smudge-proof. This shade is almost identical to the perfect and natural lip color that everyone needs in their life.