The Lance Tries: TikTok Food Trends
Two Lance reporters take a journey to the kitchen, putting some of TikTok's trendiest food recipes to the test
TikTok trends have been taking over the Internet, especially since quarantine hit last year. And now, it's taking over our kitchens. Everything from viral snack trends to celebrities' pasta recipes, TikTok has thousands of recipes that have taken over our For You pages. The Lance had to give them a go, so we made a list of 10 of the most popular TikTok food trends, and put them to the test. Here are our attempts at cooking and our opinions on the trendiest food recipes right now…
Pancake cereal takes a fan-favorite breakfast food and makes it mini—count us in! We tried making this creation for dinner one night, because who doesn't love a good breakfast-for-dinner vibe? It was for sure fun to make, pouring batter into a ziploc bag and piping out tiny little pancakes. Adding milk makes it a bit soggy, but drizzle some syrup over your creation, and you've got a fun and easy-to-make pancake cereal. 
Rate: 7/10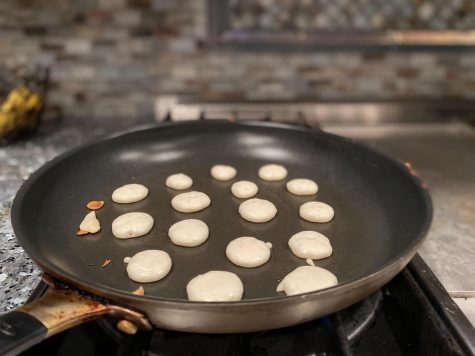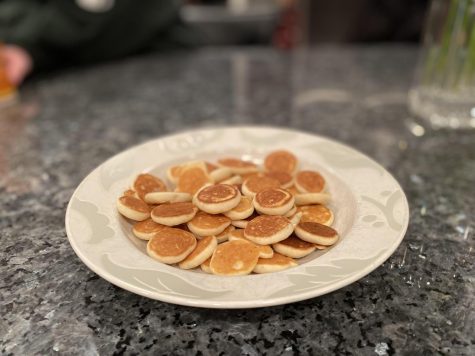 A little bit more recent in comparison to other trends, "nature's cereal" provides a healthier alternative to everybody's go to breakfast option. But this cereal alternative was an epic fail. The coconut water did absolutely nothing to enhance the snack in any way. If anything, it made some of the fruits soggier, ruining their textures and tastes. This is literally just a glorified bowl of fruit. 
Rate: 3/10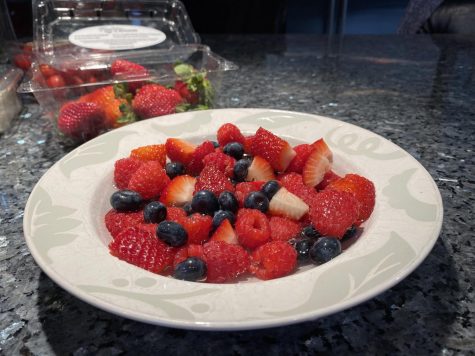 Although charcuterie boards are a classic when it comes to family holidays and gatherings, the TikTok spin on charcuterie boards feature intricate cheese displays, salami flowers, and every cracker imaginable. Finding the right ingredients to put on the board was challenging, but actually displaying all of the food was the most pressure filling part of this experience. Of course cheese and crackers are a staple, and who doesn't love a good grape? But while all of these ingredients did taste good, this trend was definitely more visually appealing than a true flavorful success in the kitchen.
Rate: 8/10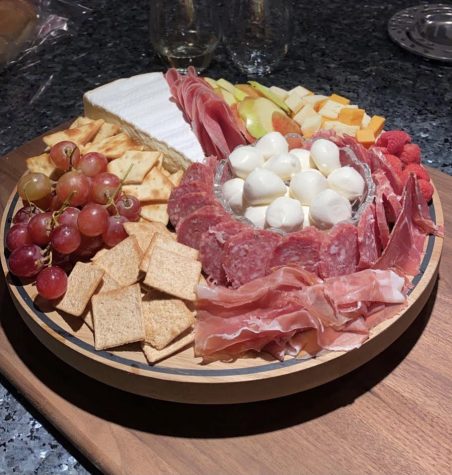 We've been seeing this trend all over our For You page for several months now, especially with the famous "is it bussin'" expression starting when TikToker @janellerohner introduced this easy and healthy snack to her followers. It swept the internet, and it was a total success. The cream cheese seemed to mask the taste of the pepper, so rather than being overpowering, the pepper just served as a good, crunchy base. Add Everything But the Bagel Seasoning, and you've got a keto-friendly, healthy snack option that surprisingly lives up to its hype.
Rate: 8/10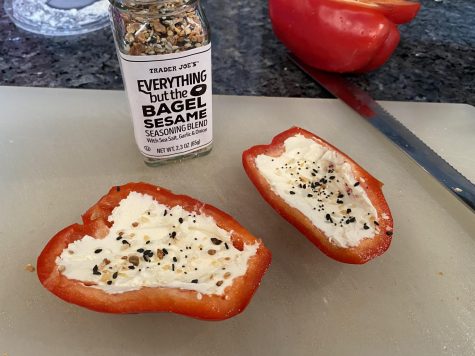 Despite being one of the most popular trends out of the ones we tried, the concoction of nuggets, fries, mac and cheese, zesty buffalo sauce and Chick-fil-a sauce, did not live up to the hype. While it was not bad, it did not live up to the expectations set by TikTokers as it was very, very average. We were both in agreement that we would much rather get just a normal sandwich from Chick-fil-a instead of going through a complex series of events to create this wildly average meal.
Rate: 6/10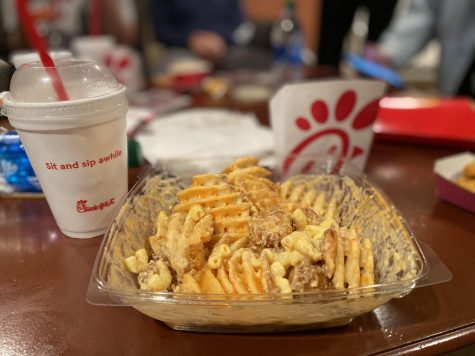 We really liked this snack even though it was basic and easy to make. It's simplistic and also very healthy, as avocado is known as a superfood. The avocado and olive oil combination is very underrated in general, and this snack highlights it and makes it the star. Luckily, anybody can add their own personal touch with a tomato, an onion, or an egg all being very good options. There's not much to this snack, because after all it's just some smashed avocado on toast, but regardless, we really enjoyed it. 
Rate: 7.5/10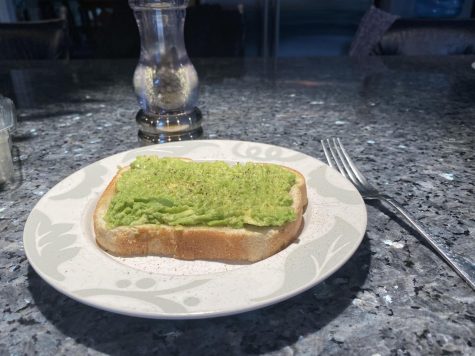 The tortilla wrap trend took control of the internet in the early stages of 2021, most likely due to its new take on an old classic. This snack is just a BLT in a tortilla, but it's stacked. The tortilla gets folded and each ingredient has its own level. We found this pretty pointless, as it does nothing to really enhance the food in any way, and just makes it a bit messier. The compression of the tortilla just made the tomato run off the side and on to our hands. We both would prefer a normal BLT, but it did taste completely normal.
Rate: 5/10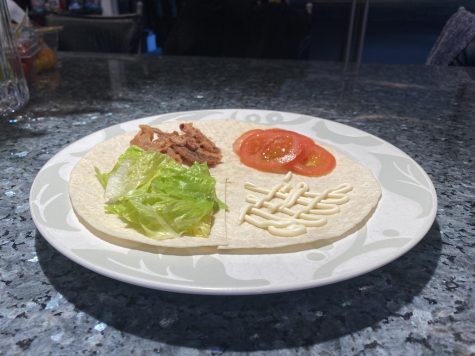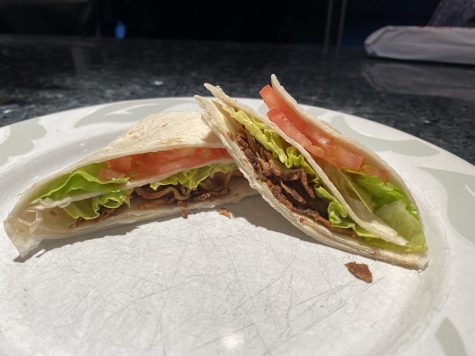 The snickle is a newer TikTok trend where you take a Snickers bar and stuff it inside the pickle. It seemed just strange enough where it might actually be good. But we can confidently tell you that that was not the case. This "recipe" was absolutely disgusting. Pickles are great on their own, as are Snickers bars, but the two are simply not meant to be combined.
Rate: 2/10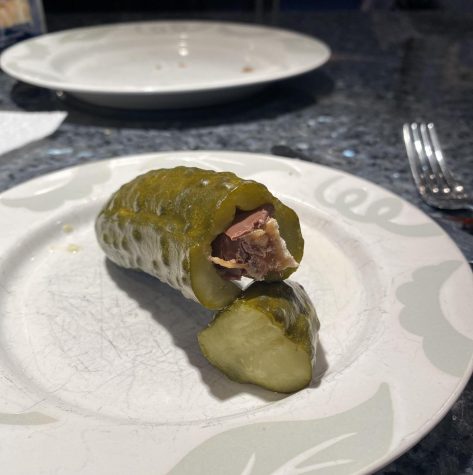 The feta cheese pasta trend is probably one of the most famous food trends on TikTok in the past year. A hunk of feta in the middle of the pan, surrounded by some grape tomatoes, and topped with olive oil and the seasonings of your choice: not only does this trend make for a delicious meal, but it was so simple to make. Take the pan of all those ingredients in the oven for 40 minutes, mix it together with the pasta after it's melted, and you have a beautiful, easy, and delicious meal. Plus it makes you look like a really good chef, even if you have no idea what you're doing in the kitchen!
Rate: 9/10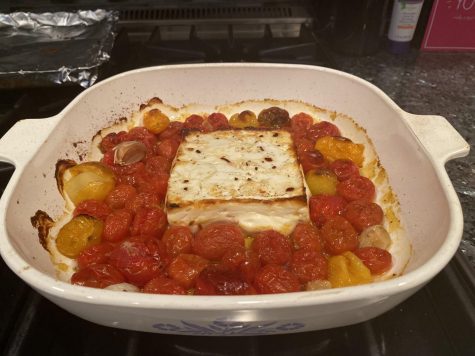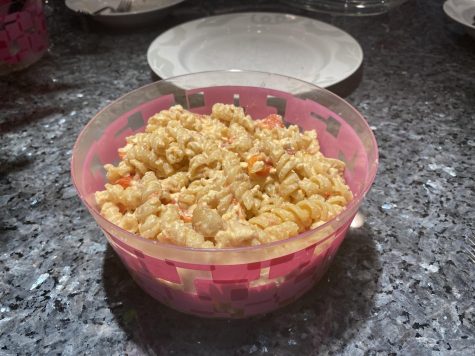 When we heard this was Gigi Hadid's recipe, we knew we had to give it a try. This recipe called for a decent amount of ingredients, but was fairly simple to make. The sauce was light, but flavorful, and the recipe is super versatile. I had mine with a bit of spice, but for our less adventurous Lancers we made the dish with simple seasonings. Add some extra parmesan cheese on the top, and you have yourself a beautiful Italian dish, brought to you by a Victoria's Secret Model!
Rate: 8/10