Stories of Survivors
NVOT hosts Holocaust education and remembrance assembly
On Wednesday, March 23, Holocaust survivors Trudy Album and Dr. Alex Levy shared their stories through two separate virtual assemblies that were broadcasted live to all students during sixth period. Album spoke to underclassmen while Levy spoke to upperclassmen.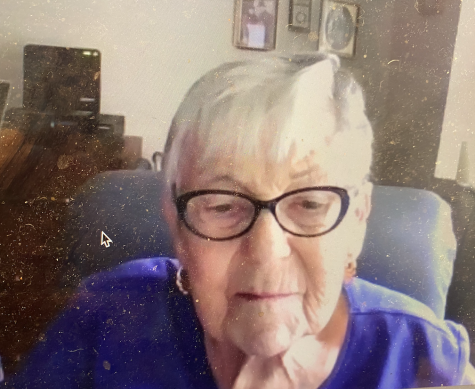 Album and Levy discussed their families and childhood, the losses they and the greater Jewish communities experienced, and their lives in America post-Holocaust. Album, who was 15-years-old at the start of the Holocaust, recounted her time at Auschwitz and how she was the only member of her family to survive the camp. Levy, who was 2 years old when he and his family fled Berlin, described his years of hiding in a Catholic orphanage in Belgium and living under an alias to avoid the Gestapo.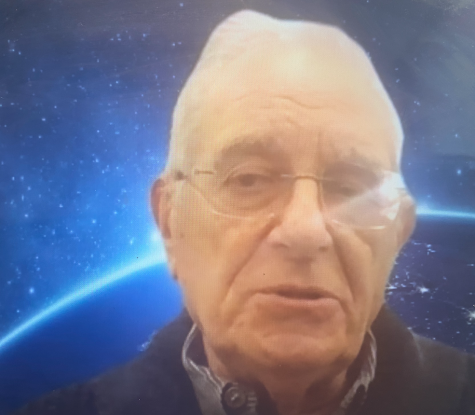 After sharing their personal stories, Levy and Album emphasized how at the center of the Holocaust was hatred and intolerance. Both encouraged students to reject ideas that promote the superiority or inferiority of any one group, as it was the propagation and acceptance of Antisemitism that led to the Holocaust in the first place. "I appeal to you young people, you are the future of our country, you are the future of the world…Don't spread the hatred. If you hear anyone that is trying to tell you that the next person is better or worse than you are. Don't listen to them," Album urged.
The purpose of the assembly was to provide "students with an opportunity to hear voices and understand experiences of people who suffered through the Holocaust," said Social Studies Supervisor Daniel Austin, who worked with the Holocaust Museum and Center for Tolerance and Education to coordinate the assemblies.  "Sadly, many who experienced the Holocaust are no longer with us. Keeping these voices alive is important." 
History teacher Dr. Nicholas Pellegrino believes that the presentation allowed students to develop a stronger understanding of the Holocaust that cannot be achieved in the classroom. "Hearing about an individual story is a more effective way to make students really understand what happened and the significance of it," he said. "When [you] hear about an individual person, you make the connections that aren't there when you're just reading a textbook, watching a video, or hearing a lecture from a teacher."
After hearing from Album, sophomore Lilliana Mangano said she gained a more human perspective of the events: "Hearing statistics is obviously something, but when you hear the actual emotion, it's like you felt close to her and her journey."
Svapnil Tripathi, a sophomore who heard from Levy, echoed this sentiment: "Having an actual person tell us stories of an event that happened less than eighty years ago helps remind us that these events aren't as far off as we think they are."
In addition to the assemblies, some teachers made their own efforts to share the human story of the Holocaust in their classrooms. History teacher Cynthia Affinito and her students set up a window display in F-Corridor to honor those who died in the Holocaust, featuring the victims' personal histories. According to Affinito, after reading these stories, her students were especially surprised to learn how "younger people were affected by [the Holocaust] and the amount of children, boys, and specific groups like the LGBTQ+ community" that were targeted.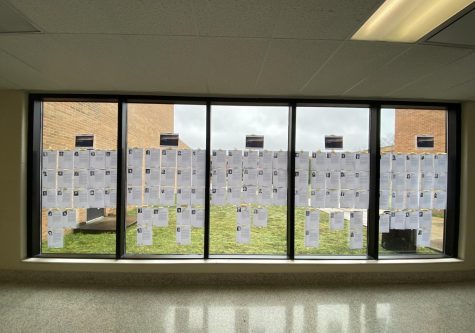 The history department hopes to continue hosting these assemblies every year and sharing the stories of Holocaust survivors. Austin stated: "I hope the students now see they what they have read or watched are real people, everyday people that were impacted by the Holocaust and are still impacted today. After hearing their stories students are now responsible for remembering, and they should "'Never Forget.'"