Our Favorite Fire Candles, and Ones that Created a Real S-candle
Bath and Body Works' best and worst spring candles
The bees are buzzing, flowers are budding, and birds are chirping, and we're storing away our winter candles to make room for our spring favorites. It's finally the season to open up the windows and let the wind waft in. Since school is coming to an end and the workload will be undeniably stressful, everyone's going to need some help focusing. What better way to do just that than the scent of a nice spring candle? Don't be fooled though—some of these spring scents were a massive miss, and we don't want you to fall into their cruel traps.  
Best Spring Candles
Fresh Cut Lilacs
A whiff of this candle will transport you into a field where you're frolicking amongst the flowers that surround you. It is guaranteed to put you in a better mood and make you excited for the spring season. I think we can all agree there is no better smell for spring than this lilac-scented candle which perfectly captures a fresh cut bouquet.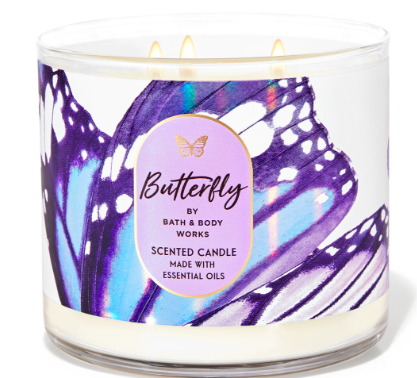 Butterfly
It's easy to understand why it's called "butterfly": it feels like you are flying, feeling the cool breeze and sun on your face. This candle is a flawless combination of floral spring air and subtle hints of vanilla. There's nothing better than a smell both calming and delicious—a double whammy if you ask us. While this season can be stressful, this candle is the best way to find a sense of relaxation in the midst of that chaos.

Spring Plum and Blackberries
What's a better way to spend your spring day than berry picking at sunset? This candle embodies the feeling of picking fresh fruit at the farmer's market on a crisp spring day—and captures the feeling in
the comfort of your own home. The smell of sweet plum can elevate any room and will make you want to take a giant bite in hopes of tasting all the juicy goodness. 
Worst Spring Candles
Pink Prosecco Frosting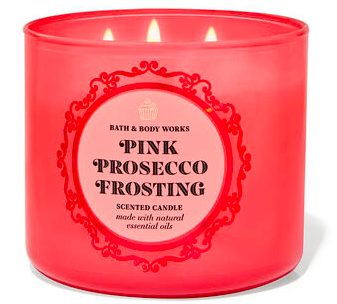 "Pink Prosecco Frosting" candle may sound classy, but we can assure you that this candle is far from it. Unless you're looking for a pounding headache, this one is not for you. We were promised the scent of sugary buttercream, blueberries, and chilled prosecco, but it smells more like wet dog in a jar. Have you ever been in a tight space with someone who clearly wasn't wearing deodorant? Well, this candle encapsulates that suffering perfectly. We feel bad for anyone who spends their money on this because you can get the same smell if you just don't shower for a couple of days.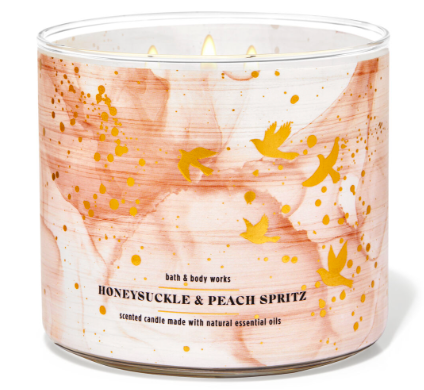 Honeysuckle & Peach Spritz 
We are brutally disappointed in this scent. It had the potential to have a zesty peach aroma, but instead we were given something heinous. The only way to describe the way this candle makes us feel is to compare it to the feeling you get when you drink a large glass of expired milk. It's sour, chunky, and side effects may include dizziness and some terrible gas pains. If you lit this candle to set the spring mood during a beautiful brunch with all your friends, you'd instead chase your friends out the door in hopes that they aren't too scarred to return.
Blueberry Pie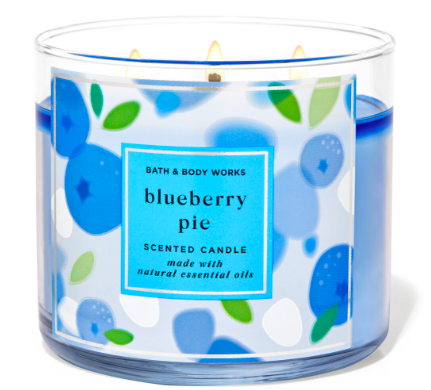 We've saved the worst for last: "Blueberry Pie" is supposed to smell of juicy blueberries, flaky crust, and sugar crystals. Oh, how we wish that were the case. These so-called "juicy blueberries" must have been replaced with the smallest, wrinkliest, and moldiest berries found on the ground of the blueberry field. And as for the hopeful scent of a sweet, flaky crust…we instead received a rock hard crust, and the baker definitely forgot to add sugar. This candle just reeks of a potent, dirt-like scent. The smell of the yummy sugar crystals could have potentially made it better, but what could've saved this scent, happened to be its crippling downfall. Sugar crystals? More like salt lamp. Unless you're hoping for a candle that will cause your throat to close and the memories of your grandma's famous blueberry pie to shrivel up and melt away, this isn't the purchase for you.