TSA Advances to Nationals
The Technology Student Association places first at states
Members of the Technology Student Association (TSA) made school history with their victories at the 2022 New Jersey State Conference in April, and will advance to nationals on June 26. For the first time, the video game design team, led by senior Ethan Szeto, placed first in States.
Each year, members of TSA are required to produce one project they work on throughout the school year to submit to the state competition in April. This year, about 1,500 students across NJ competed in topics ranging from robotics to photography to video games. Of those teams who competed, only first place in each category qualifies for Nationals in June.
Other than the theme selected by the TSA board, students are left entirely on their own to formulate everything from scratch. TSA club advisor Steve Maietta said, "I am like the shepherd of all the sheep, I just get them here and feed them the directions."
The TSA club met every Thursday since the beginning of the school year to work on their projects. "We came to this project caring greatly with a deep understanding of the complexities of programming and designing a game from scratch," said Szeto. 
Szeto's team included artists Bennet Rhee and Hoon Jung, programmers Daniel Zhao and Nicholas Tenebruso, as well as sound/music specialist Owen Young in the video game design category. They followed the theme "An Arcade Game for a Museum."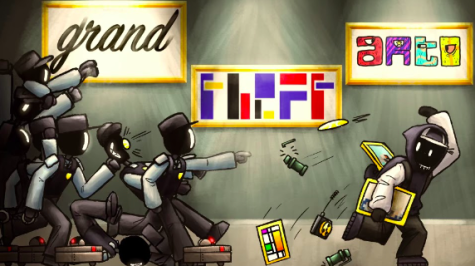 Despite making school history, Szeto says that the most rewarding aspect of this experience was "designing the game with a team of so many special people in the TSA club."
The digital video production team, led by senior Siddhi Samant, took second place in the state conference, along with seniors Emily Choi, Elli Hong, and Chloe Cho. The theme they followed was "A Day in the Life." Samant said her team's three-minute video "demonstrated [their] interpretation of a day in the life of a coma patient, with the guy's life flashing before his eyes and not knowing the current state he is in." 
With the state conference complete, Szeto's team will attend the national competition, the Gaylord Texan, in Dallas, Texas on June 26.