NVOT Goes Big at FBLA Regionals
Club members qualify for states in this year's competition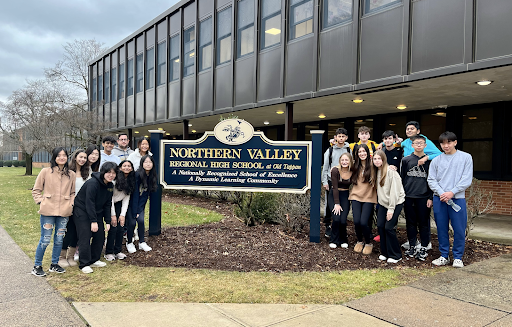 On December 6, students in Future Business Leaders of America (FBLA) competed in the annual Northeast Regional Competition. 
Competitors tested in the South Cafeteria to try and qualify for states in Atlantic City. Students were able to choose from a variety of subjects— with 16 students qualifying for the state competition in Atlantic City on February 14. These students are: 
Clare Yoo, Ashly Cho – Business Ethics (1st)
Manda Lee – Economics (1st)
Jack Dong, Gafur Fetoski, Siddharth Pattisapu – International Business (5th)
Ariana DeNicola – Marketing (7th)
Katie Kim – Marketing (5th)
Caroline Tharakan – Political Science (1st)
Lara Areiqat – Political Science (8th)
Ethan Hong – Securities and Investments (6th)
Kiran Gurunathan, Jon O'Reilly, Jason Stanley – Sports and entertainment management (8th)
Addison Oliveria  – UX design (9th)
Zoe Herishen – UX design (8th)
Anna Bergelson – UX design (5th)
Arjun Gandhi – UX design (4th)
"The whole experience was super exciting, and I am proud that my group and I will represent NVOT at states this year," said sophomore Jason Stanley.
At the state competition, members of the club will face students from schools across the state in competitions based on their subject. Students in Economics, Political Science, Securities & Investment, and UX Design, while students in International Business, Marketing, Sports & Entertainment Management will be conducting a Case Study in Atlantic City. After winners at the state level are chosen, two competitors at each event will be chosen to represent New Jersey at FBLA nationals.
With the state competition on the horizon, qualifiers are setting their goals for taking states and beyond. "Making it to nationals would mean so much to my group and I," said sophomore Jon O'Reilly. "We worked really hard to make it to states so making it to nationals would make it all the more exciting."