Winter Guard Shoots for the Moon
Winter guard scores first place with their "Moon and Beams" performance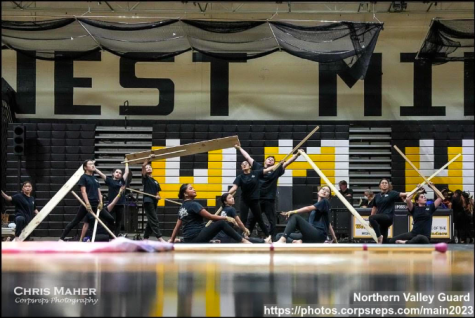 On Saturday, February 4, the winter guard placed first at Hillsborough High School, gaining a score of 69.13 and moving up to the higher Scholastic AA class. The team competed against Malverne, Matawan, Fair Lawn, Mount Olive, Mahwah, and Hopewell Valley Central high schools. 
This score is an improvement from the winter guard's first performance, where they placed 6th. They were able to move on to the Scholastic AA class by exceeding the weekly promotion score of 68. 
The winter guard is composed of NVOT and NVD performers, led by captains Denisse Renderos from NVOT and Kaylie Shelton from NVD, co-captain Hue Mei Landau, and section leaders Cheyi Li and Hayley Cho. 
Moving up to the AA class means "more competition, harsher judging, and [harder] work," said Renderos.
"During the performance, everything went really smoothly, and we caught all our tosses, which is what we always aim for," Shelton said. "Denisse and I are very happy about how hard the guard members are working, especially after our 6th place finish in our first competition."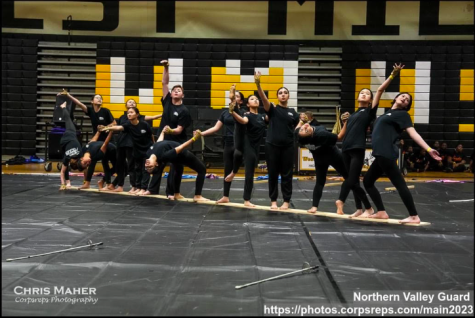 Renderos is proud of the winter guard and "excited to start this new chapter in [their] season and excited for [their] home competition this Saturday." 
According to Northern Valley winter guard director Trish O'Shea, the winter guard is performing to a program titled "Moon and Beams" that is "set to an edgy version of Moonlight Sonata." 
The winter guard will have a home show at the Northern Valley Spectacular at NVOT on Saturday, February 11, and their next competition will be on March 4 at Trumbull High School in Connecticut.