Paradise On Earth?
Our opinions on Outer Banks season 3
After a year-and-a-half of anticipation and rewatching seasons one and two, Outer Banks season three was finally released on Netflix on Thursday, February 23. In those ten hour-long episodes so much went down that we just had to talk about it. Here are our thoughts on some major events of the season, along with an explanation of what we liked and didn't like. If you haven't watched season three, immediately stop reading this article and watch it, because there are many spoilers ahead.
Dead Dads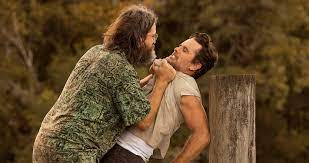 When John B first reunited with his supposedly dead father, we were stoked. We thought the whole idea of him following the bell was cute and heartwarming, and were excited to see what Big John would bring to the plot. However, Big John's selfishness later on had us questioning whether or not bringing him into the show was even worth it. Yes, he did make up for it
in the end, but the man was so obsessed that he prioritized finding El Dorado over the wellbeing of his son. Therefore, by comparison, we thought that season three Ward Cameron made a much better father than Big John.
Okay, hear us out: Ward is a horrible person, yes. But he prioritized Sarah and his children over everything else this season – even sacrificing himself for his daughter – whereas Big John acted selfishly for most of the show. Though they were both really bad fathers at times, we thought that they both proved themselves to be somewhat decent in the final episode. And, though their deaths were sad, they were a good way to settle that drama.
The Infamous Love Triangle
After everything that happened between John B and Sarah in the past two seasons, we thought that their relationship was finally steady and safe from the writers' list of things to mess up. That was until a small argument brought Sarah to Topper, kissing him and complicating the whole group dynamic. Now, we understand the necessity of this event as a major part of the plot, but this kiss and Sarah's whole relationship with Topper were still super annoying. We hope that, after three seasons of Sarah going back to Topper after any minor inconvenience, Sarah and John B's relationship will not face any more significant challenges in season four.
No Love Club
Pope and Cleo: the relationship we didn't know we needed. Their whole relationship, from their intense first encounter back in season two to him giving up his bedroom for her, was so heartwarming and one of the best parts of this season. No matter what was happening with the others, these two were always there to restore our faith in the group with their insane chemistry, even as friends. The relationship itself was paced perfectly and did not feel rushed at all. And though the end of their "No Love Club" when they finally got together was pretty predictable, it was still a cute addition to this season. We really hope that these two are here to stay, and are so excited to see what they bring in season four.
Jiara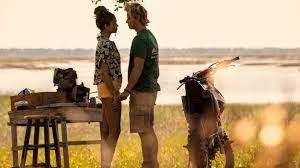 After watching their relationship grow throughout seasons one and two, we were so excited when our favorite OBX couple finally ended up together. The Kitty Hawk Camp storyline was one of our favorite parts of the whole season, and we thought that JJ's rescue mission was the perfect way to start their relationship. The two had so much chemistry this season and we loved watching them grow. From their adorable reunion after Kiara was first kidnapped to the big fight to the climax of their relationship at the end of the season, we loved watching these two grow together.
Kafe?!?!
DISCLAIMER: we love Jiara, but these two had too much chemistry to ignore.
This completely unexpected duo appeared in an early episode of season 3. It was obvious that Kiara and Rafe have had some past, as they both are considered Kooks. They went to school together as well. In one of the episodes, both of them were trapped in a room together, and it was obvious that there was tension between them. For example, in that room, there were moments where it didn't matter that they came from different sides of the island, and they had to work together in order to escape. Side note: it was jaw dropping watching Rafe get down on his knees for Kiara when she was sitting on the bed in that room. Another example that captures their chemistry was in the back of the truck that they hopped on after they escaped. They were laughing with each other and having a normal conversation; even smiling at each other and seemed as if they were comfortable in each other's presence. Perhaps Kiara is who Rafe needs to keep him from acting out and being a psycho.
Conclusion
Season three of Outer Banks definitely had its ups and downs. Though some parts left us disappointed or just plain annoyed, it's safe to say that this season was worth the wait. Still, we hope that the next episodes come quickly; but until then we will definitely be rewatching this season.