The Greatest Tour of All Time?
Taylor Swift breaks records with her comeback Eras Tour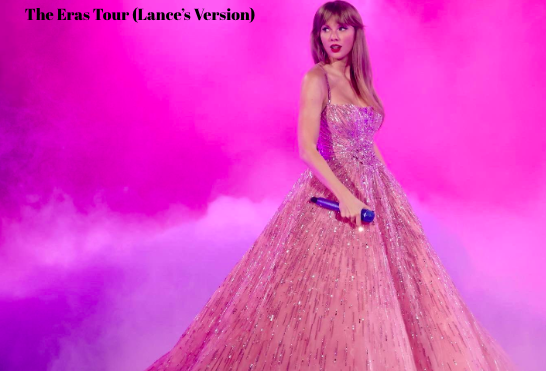 Everyone cherishes the feeling when the lights come back on, your voice is beautifully scratchy after singing all night, and you're overwhelmed with emotions after seeing one of your favorite singers live. These are the feelings after any concert, but imagine them after the best concert you could have dreamed of. 
On March 17, 2023, Taylor Swift kicked off the first show of the Eras Tour, her first tour since 2018, in Glendale, Arizona. Since her Reputation Tour, Swift has gone on to release four new albums and two re-recorded albums, yet she has not been able to tour her new music due to COVID-19. Swift's 52-date sold-out national Eras Tour has been a long time coming (iykyk), and it was worth the wait. This tour is already one of the greatest of all time.  
The demand to see Swift has been through the roof; fans are traveling across the country, buying tickets costing upwards of $2000, spending their weekend nights watching Swift's shows on TikTok live streams, and sitting outside stadiums to hear Swift sing from a distance. In November 2022, tickets went on sale, with worldwide Swifties prepared to battle for tickets. Ticketmaster received 3.5 billion ticket requests within seconds, causing the site to cancel its public sale of the tickets. Greg Maffei, the chairman of Live Nation Entertainment—which owns Ticketmaster—said they could have "filled 900 stadiums." With only a portion of the 3.5 billion people actually purchasing tickets to see her, Swift made sure the concert was worth every second.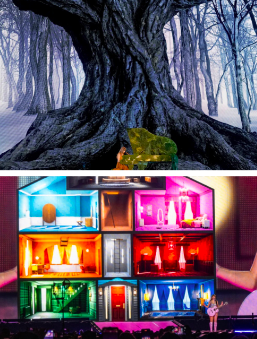 Swift's concerts include a 44-song setlist with no mash ups. Not only does she provide three hours of entertainment for her fans, she's covering each and every album she has ever released. Performing era by era, Swift manages to bring 17 years of music to life. This level of productivity has been unseen from anyone in the modern pop era, but it doesn't stop there. The production of the show brings it to the next level. There are multiple set changes with each era change—transporting all 70,000 fans from the Folklore woods to the Lover house—and Swift changes her outfit to swiftly switch from era to era.. While some performers take up to eight minutes to change their outfits, Swift does it so fast that fans don't even get a chance to sit down in between the breaks. From someone who has been to over ten concerts, this concert was definitely the most punctual: openers on at 6:30 and Swift on at 8:00, sharp.
Speaking of the opening acts, this tour has some of the biggest names performing. If you told 2021 me I'd get to see Phoebe Bridgers, Gracie Abrams, and Swift all in the same night, I would've laughed in your face. Some of the biggest rising stars (cough cough Abrams) in music are finally getting their moment hand delivered by Swift.
With the tour's excellent production, unimaginable demand, and fantastic openers, Swift has also managed to take over every social media platform. Fans anticipate her two surprise songs before every show, and the surprise factor gets conversation starting online. The Swifties are keeping track of the songs she has played so far and taking guesses at what night she will sing which song. Swift's fan base has created an online safe space, with thousands of videos of the tour being uploaded to different platforms. Fans who aren't able to attend are getting a small, but memorable, glimpse into the tour.
Swift has been able to connect with her fans on a new level with her Eras Tour, and it really has only just begun. The Eras Tour comes to Metlife Stadium on May 26, 27, and 28, and lucky local fans will be able to witness greatness (P.S. If she sings Cornelia Street, I will simply melt away.) Since this tour has already changed the music industry, as well as so many fans' lives, it is only right to consider it one of the greatest of all time.