The Lance's Hot Takes 7
Wrapping up the school year with our hottest takes
It's Charlotte and Liv here for the last Hot Takes of the 2022-2023 school year. Don't miss us and our unfiltered opinions too much over the summer (which we know you will). Now it's time for a wrap-up of the latest news now and going into summer. 
Blue Ivy performing with Beyoncé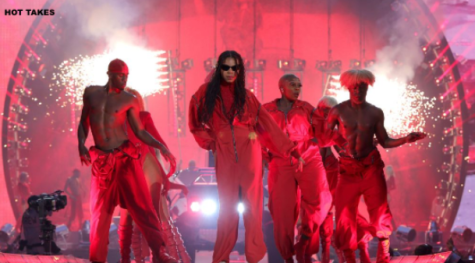 Let's start with some good vibes. Beyoncé's daughter, Blue Ivy, has recently been performing alongside her mother at the Renaissance Tour. It feels like just yesterday the world was freaking out about Beyoncé's first child, and now she is 11 and performing around the world from Barcelona to Paris. Like mother, like daughter. Blue Ivy is also showing up stylish on stage, in monochrome outfits of sequined silver and a red jumpsuit. The fans love her dancing on stage too, as she was greeted with a sign reading, "GO AWF BLUE! #IVY LEAGUE" in Barcelona. Blue couldn't help but smile on stage, how wholesome. 
Matty Healy, Taylor Swift, Joe Alwyn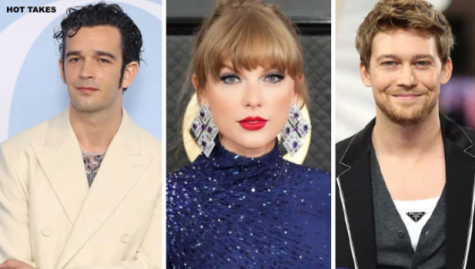 Will we ever stop talking about Taylor Swift? The answer is no, never. As we all know, Swift and Joe Alwyn, her actor boyfriend of six years, heartbreakingly broke up in early April. This was a gut punch to all of us Swifties. Trust us, All Too Well (Taylor's Version) was on repeat. But, we had absolutely no time to recover from our personal heartbreak, when all of a sudden Swift was seen getting real up close and personal with none other than Matty Healy, English lead singer of the band, the 1975. Healy is known to have a racist and sexist past–not the best choice for a rebound, but go off? Healy and Swift were basically attached at the hip…for a month. This quick fling seems to be over, too, and we are beyond thrilled. Swift has been singing the most gut wrenching breakup songs (cough cough, we miss you Alwyn) as part of her acoustic surprise song set during her Eras Tour, and was even seen wiping away a tear after singing Breathe. Bye-bye Healy. It's time for Swift to properly heal from Alwyn. 
The Idol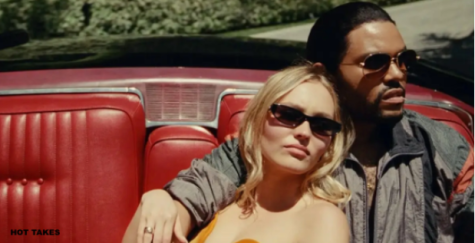 Euphoria director Sam Levinson partnered up with The Weekend and Reza Fahim to put together this "show", The Idol. Unfortunately, the show does not live up to Euphoria, or even one of The Weekend's songs. It follows Lily Rose-Depp playing an aspiring pop artist and her new mentor played by the Weekend. Many of the scenes are filmed in The Weekend's actual house, which is cool, but that's the most genuine part about this show. It tries so hard to be edgy and cool, that it loses any authenticity it might've had. Every scene feels long and drawn out for no apparent reason. This show is available to stream on HBO, giving us a reason to cancel our HBO subscription. 
Things to Look Forward to This Summer
Love Island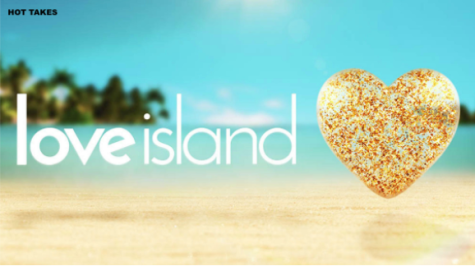 Here at Hot Takes, we are big on reality TV. The cringier the better honestly. And it doesn't get more cringy, in the best way possible, than Love Island UK. It is common knowledge that Love Island UK is better than Love Island USA. From the accents to the lingo, it adds extra entertainment.  This year's season started June 5th but will continue for the entire summer until the end of July or the beginning of August. The best drama of the show comes about halfway through summer, and we will be patiently waiting. Cheerio!
The Summer I Turned Pretty Season Two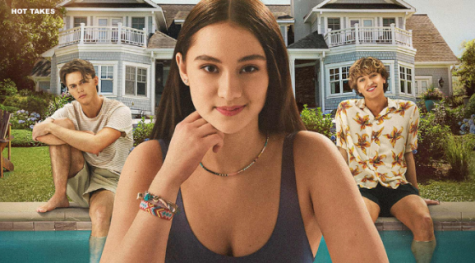 It's not summer without you. Oh you, a new season of a romantic teen Netflix show. After season one of The Summer I Turned Pretty was everything and more during summer 2022, the second season returns to Amazon Prime Video on July 14. The drama series is based on the book series, written by Jenny Han, and season two will be based on the book, It's Not Summer Without You (see what we did there). Although the ending of season one was all Conrad everything, since the show is based on the books, season two is going to be a bumpy ride for our favorite ship. We can't wait!
Speak Now (Taylor's Version)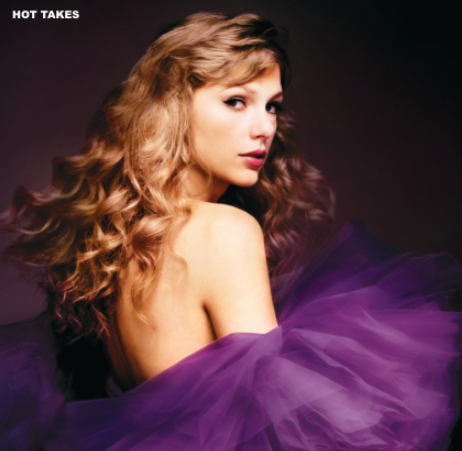 Taylor Swift is re-releasing Speak Now (Taylor's Version) on July 7, and you could only imagine how excited we were when we found out about this. She announced the much-anticipated news on stage during her first concert of the Eras Tour in Nashville. The original album was released in 2010, and this year she will be releasing six previously unreleased songs, with collaborations from Fall Out Boy, Paramore, and Hayley Williams. This album is going to be heartbreaking, exhilarating, and so much more. July 7 could not come sooner. 
Anyway guys, thanks for sticking with us this year, whether you agreed with us or not (we know you did.) But don't worry, we will be back next year. Until then, we will continue to scour E-News and Vogue for all the best drama.