The Blockbusters of Summer 2023
Movies coming this summer to be excited for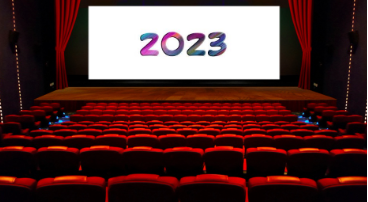 One of the best things to do during the summer is to sit back, relax, and watch a good movie. And as the summer inches closer, many summer blockbusters are coming with it. These are some of the most intriguing and exciting movies coming out this summer.
Spider-Man: Across the Spider-Verse
– June 2
The sequel to the acclaimed 2018 film. Even though the movie has already been released, it's still a film you need to see. Across the Spider-Verse is filled with great animation, action, and cameos from other sources of Marvel media. The sequel has managed to be just as good as the first film and debatably better. Additionally, this movie is the first part of two, so if you want to see this before the sequel releases, or if you're just interested in superhero or action movies, this is a must watch.
Transformers: Rise of the Beasts
– June 9
While this movie has already been released like Spider-Verse, it's still going to be in theaters during the summer, and is definitely worth watching. The classic Transformers franchise makes its return after not seeing it in over five years. Rise of The Beasts should be a return to form for the Transformers after mixed reviews with many of its previous films. It should be an amazing action-adventure film which is a great way to kick off your summer.
The Flash
– June 16
Similar to the Spider-Verse and Transformers, this film has already been released. However, just like those two movies, The Flash is another film not to miss. With the iconic superhero finally getting a solo film, it's been made to not only be faithful to The Flash character, but it also has lots of action, comedy, and twists. The Flash is another great action packed and suspenseful way to start the summer.
Indiana Jones And The Dial of Destiny
– June 30
Indiana Jones is finally returning after fifteen years. Dial of Destiny should take on the classic Indiana Jones style with a new angle. In the movie, Jones has aged past his prime, but he still needs an adventure and to search for an ancient dial that could change the world. If you want to have a throwback to one of the most iconic film franchises, the movie is a must watch.
Mission Impossible: Dead Reckoning, Part One
– July 12
Continuing the trend of returning classic franchises, Mission Impossible is coming back after its last film in 2018. LIke the title says, this film starts a two-part series with the second coming in 2024. With the movie split into two parts it allows it to be just like the classic movies, but on an even bigger and better scale. If you want to catch the first part of this movie before the second part releases later in 2024, then make sure you give this a watch.
Meg 2: The Trench
– August 4
After the first movie in 2018, Meg makes its return with a sequel. The first movie was about a group of scientists discovering that megalodons are still alive, and then trying to save themselves from the megalodons. The sequel seems to be much of the same, simply expanding on the first. If you're interested in action with some horror mixed in, Meg 2 should be all of that and more and it's a film you shouldn't miss.
Gran Turismo
– August 11
This may not be as recognizable as some of the previously mentioned titles, it's still an exciting premise. It follows a teenager who is able to compete in the most professional and dangerous racing in the world, after becoming one of the best players in the world at a racing game. The movie should be full of thrill and emotion all the way through. If you aren't interested in any movie franchises and just want a new and fun experience, you'll love Gran Turismo.
Blue Beetle
– August 18
To finish off the summer, we have another DC superhero movie. While not as popular as The Flash, Blue Beetle will still be just like the other superhero movies: filled with action. However, Blue Beetle should also be more grounded than some of these other large scale movies, and while it may not seem like it, that's actually a good thing. If you're looking forward to seeing a simple yet exciting and emotional film, you have to see Blue Beetle.