On Thursday, October 19, NVOT welcomed 50 students and 10 teachers from Seisa High School in Yokohama, Japan for a one-day cultural exchange event as part of the World Language Department's Japanese Cultural Exchange Program. 
As part of this one-day exchange, NVOT students enrolled in Japanese language classes spent the day with the Seisa High School students, giving them tours of the school and presentations about life at NVOT, eating lunch in the cafeteria together, and participating in booths led by the Seisa High School students on Japanese culture. The booths, which were set up in the Media Center, featured topics and activities like calligraphy, origami, anime, and kimonos.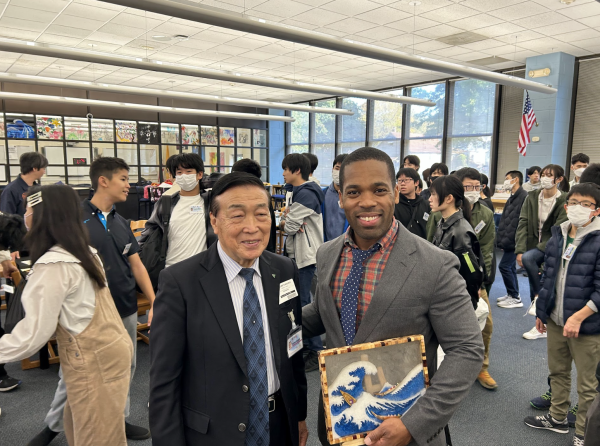 NVOT has been partnering with Seisa High School since 2016 for its Japanese Cultural Exchange Program. The program began as a way to help students in both schools learn more about current international issues, differences in high school life, and various examples of each other's pop culture. Since then, Seisa High School students have visited NVOT twice. The pandemic put a halt to the in person component of the program from 2020 until now, but both schools still found ways to communicate with each other through Zoom meetings, emails, letters, and gift exchanges.
According to Yoko Fukuda, the Japanese teacher who organized the exchanges, the program promotes real life applications of the Japanese language to her students taking her course: "It is important for NVOT students to experience Japanese culture outside of the class, and learn more manners and high school life in Japan through communicating with visitors from Japan," Fukuda said.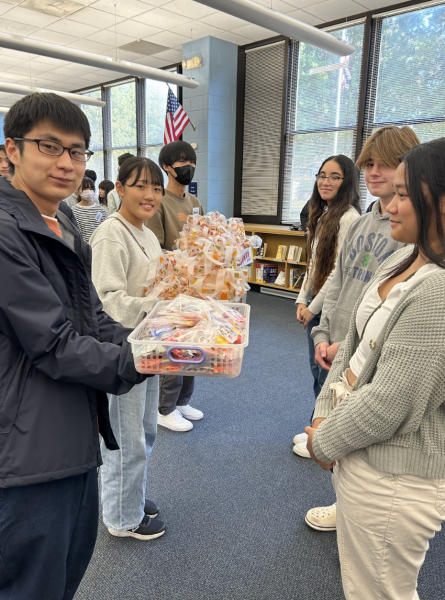 Sophomore Justine Koo appreciated the opportunity to meet the Japanese students whom they had been corresponding with as pen pals: "It was very good and meaningful because I was able to meet with Japanese people in person not just through a computer screen," Koo said.
Sophomore Sophie Yoo similarly enjoyed the opportunity to connect and learn about one another's culture: ""It was good and eye-opening and I was able to make new friends," Yoo said.
Seisa High School students plan on visiting again in October of 2024 in hopes of continuing to broaden and provide insightful perspectives on the lives of individuals from different cultures.