2018 Grammys Recap
And The Best Op-Ed Award Goes to…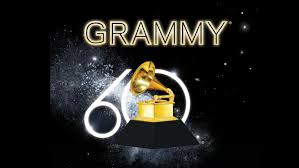 I usually turn on the Grammys to watch celebrities stroll down the red carpet in their lavish, "too much", outfits. But this time, I decided to watch the actual winners during the Grammys. This was a mistake.
The biggest award winners took the stage with their incredibly extra performances. Kendrick Lamar swept the rap categories and opened the ceremony with an astonishing performance. Bruno Mars, of course, won the leading awards: album, record, and song of the year with his classy album "24K Magic". Both of these artists have been a huge influence on the music industry with hits like "That's What I Like" by Mars and "Humble" by Lamar, but their songs are still overplayed, making me sick of listening to them. There were definitely others who were fit for the category such as Ed Sheeran, Logic, and Eminem.
On top of award winners, there were numerous performers that stole the stage from Mars. Some of the most memorable ones included a performance from Kendrick Lamar of "XXX" from his album, DAMN, and a duet from the unusual team of Miley Cyrus and Elton John. Cyrus and John created a moody stage as it was filled with the perfect amount of pop mixed with a bit of country vibes. Furthermore, Lamar created a flashy, yet slightly classy, stage featuring the legendary band U2 and Dave Chappelle, a comedian. It consisted of a lot of fire, a lot of dancers, and a lot of jumping. Although it was a very confusing and chaotic performance, Kendrick Lamar never ceases to impress with his contemporary rap.
Aside from the main attraction of the Grammys, the fashion of those walking on the red carpet seems to cause the most outrage amongst viewers. Pharrell Williams wore a unique outfit showing up in his all white suit with his signature sneakers. On top of that, the duos who stole the show were Kim and Kanye who came out wearing a gold dress and a blacked out suit, respectively, and DJ Khaled and, his son, Asahd Khaled, both wearing matching velvet red suits. This was completely absurd and unnecessary because Asahd is like 1 year old. DJ Khaled was just being extra again. I don't think that I'm qualified to judge the women's extravagant outfits that hit the red carpet. However, there were several women's outfits that caught my attention: Beyonce's "Black Panther" inspired Azzi and Osta, Rita Ora in Ralph & Russo, and Cardi B in Ashi Studio.
On top of Bruno Mars's amazing performance, he and his backup dancers wore some of the most hyped sneakers released in 2017. Bruno Mars wore the Nike x Off White Air Prestos and was accompanied by his entourage of two who were wearing Off White x Nike Air Jordan 1s and Sean Wotherspoon's Air Max 97s during their performance of "Finesse".
Overall, the award winning ceremony portion of the Grammys was boring because the winners were easy to predict. However, the fashion was, as expected, impeccably extra and amusing to watch. It surprises me every year how far celebrities would go to get the cover photo on Vogue or People's Magazine, but I guess you have to do what you have to do.