Bachelorette Recap Season 14 Episode 1
Finished the bachelor- now, the bachelorette season takes off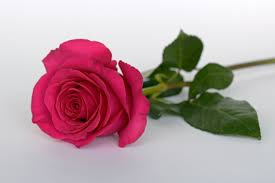 Ah, at long last, The Bachelorette has finally returned. Monday is no longer the worst day of the week because it means tons of roses, drama, and overall a great time.
Everyone knows the premiere episode of each season means we get to meet the suitors. And let me tell you, this season's men are a disappointment. Where are the Peter Krauses at!?
My favorite of the men, Joe The Grocer, does not receive a rose at the end of the night, and he gets sent home with his charming smile and Chicago accent. He flubbed when walking out of the limo and said he completely forgot what he was going to say and headed inside. No wonder Becca sent him home, but what can I say? I am a sucker for produce.
Another one of the stand-out men of the night is Jean-Blanc. He seems relatively unproblematic and kind based off of his interactions with Becca and the other men, BUT watching his montage at the beginning of the episode tells otherwise. He seems to have some obsessive tendencies in reference to fragrances and watches. He is obsessed with his image and how he is perceived, and he scares me. Jean-Blanc will hence be known as Cologne Guy. I refuse to make his nickname anything fancier just to spite him.
This season's potential villian is Jordan, the Male Model. He is my FAVE. I hope he isn't too problematic too soon because I want him to stick around for as LONG as possible. He is the human version of an ugly Ken doll, same airhead personality and everything. And only one episode in, he already has so many great lines— "I'm so excited for Becca to be the Bachelorette. I could see Becca and I on a couch with sweats, a tub of chocolates, and watch a chick flick. Like, a lot of models won't do that. I do that sometimes." I can't. I love this man. If Becca doesn't marry him, I will.
There are SO many man to talk about. I don't care enough about them as individuals though to really elaborate. One dude was in a chicken suit who walked around saying "Bec-CA, Bec-CA." Another (very rude) one told Becca to "meet him halfway" from the limo and then was like "how about a 60/40 split in this relationship." She sent him home at the end of the night, thank GOD.
Some Dude With Earrings dunked on her which made me uncomfortable. Literally ON her.
The best limo entrance of the night, and best I have ever seen, was from a man named Chris. Because Becca's family is so religious he brought out a gospel choir to sing a song to her. It was so beautiful and they danced a bit. Very clever way to get more time.
HOWEVER, Chris completely turned it around when he saw a guy he knew named Chase was at the mansion too. According to him, Chase was on the show for the wrong reasons. He confronts Chase about it, and tells Becca, and then the three of them had a little heart-t-heart. (IT'S TOO EARLY IN THE SEASON TO BE THROWING PEOPLE UNDER THE BUS CHRIS, GET A HINT.) Besides everyone knows throwing someone under the bus is the Kiss of Death. Chris is going home next week mark my words. What a waste of a limo entrance.
Chase goes home (no surprise there) even though I personally would have sent both men home. I don't need petty drama like that in my life. Besides, he has evil eyes. He just looks like he would cause trouble.
Becca sent her first man home (outside of the rose ceremony) early on in the night. I believe his name was Jake (?) and that he knew her from back home in Minneapolis. They had several mutual friends and had met before. Becca was all like "there was never any connection…", "you had other opportunities to make a move…", and "I just can't keep you here without questioning if your intentions are genuine." So she sent him home without giving him a chance. Even though I personally would not have done the same thing, I think it was a smart move on her behalf because it sent a message to all the other guys in the house.
Lastly, the FIRST IMPRESSION ROSE!! Earlier on in the show, we (and Becca) heard from Kaitlyn, JoJo, and Rachel, and their Bachelorette success stories. All three of those women ended up engaged to the men they gave their first impression roses to. Oooh la laaaaa!
Becca chose to give her rose to a man named Garrett who got a LOT of time with her the first night I realize looking back, I just thought he was several different people. (The first episode is hard to follow— 30 men is a LOT— don't judge.)
Garrett totally threw me off with his video package at the beginning of the show. I thought he was going to be a crazy one. BUT he had a cute entrance (he pulled up in a minivan with a bunch of things for their future family) AND he got time with her during the night (he took her fly fishing in the mansion's pool which was not practical but SO CUTE.) There is some drama online questioning Garrett's character after seeing his social media accounts, so I hope he doesn't stick around too long, but they definitely had a connection.
As for my predictions for the upcoming weeks, Blake (one of the hottest contenders who also made a good impression on Becca) will make it far, but I think he is too immature to be The One. Colton (a football player who runs a non-profit and is a ~virgin~) will make it far too… probably all the way to Fantasy Suites but will not be The One either. I don't have him picked yet, but I will soon. I have to figure out which one I want to marry first before I choose who Becca is going to.
Proud Mom Moment: Best thing the Bachelorette said/did
When Becca came back into the room after the rose ceremony, and she did not say "Let's do the damn thing!" (Her catchphrase) Good job Becca. It was cute at first, but now it is just overused. Give it a rest until you are actually doing the damn thing, thanks.
Most OMG Moment: Biggest reaction (can be good or bad)
It's from Jordan this week. (surprise, surprise) "It's funny you think I'm a joke, because attached to me… is professionality… is my face. So, if you want to wreck my image it's actually pretty serious." I almost spit out my water when he said this. SO classic. Of COURSE your face is attached to your body. Oh Jordan. We are going to get along really well.
Biggest Mistake:
When Becca sent Joe The Grocer home. WHY Becca!? WHYYYY?
Rating: 2/5 I have high hopes for this season, considering how much I love Becca, but this just was not the take-off point I was hoping for.