Keeping It Real with Fantasy-Week 4
Helping NVOT with their fantasy football problems
Le'Veon Bell not playing? Injuries hurting your dream-team? Not sure on who to pick up off the waiver wire? The Lance is here to help you with all of your fantasy football problems, to give you tips to thrive in your league and to help you be crowned Fantasy Football Champion at the end of the season.
INJURIES/NEWS:
Jimmy Garoppolo suffered a knee injury in the fourth quarter of the loss against the Chiefs. It was a non-contact injury and he had to be carted to the locker room. 49ers head coach Kyle Shanahan says the fear is an ACL injury. An MRI confirmed he tore his ACL and is out for the season. C.J. Beathard will be the quarterback for the remainder of the season.
Evan Engram left Sunday's win against the Texans early after taking a shot to the knee in the second quarter. He remained on the sideline for the rest of the game but left the locker room with a knee brace later on. Engram got an MRI on Monday after he suffered a sprained MCL. He is considered "week to week" according to ESPN insider Adam Schefter.
AJ Green left Sunday's loss against the Panthers in the 3rd quarter with what was reported as a groin injury. Green clarified that it was his hip and that he is fine. Whatever the injury actually was, Bengals head coach Marvin Lewis said he is "not sure" about Green's availability for Week 4 on Monday. If Green does not play you should have confidence in playing Tyler Boyd, who also has caught touchdowns in his past two games.
Rookie quarterbacks Baker Mayfield and Josh Rosen have both been named the starters for their teams. Mayfield came in for the Browns and lead them to a comeback against the Jets and looked great while doing it. On the other hand, Rosen came in for the final two minutes against the Bears trying to lead the Cardinals to a comeback, but he threw an interception.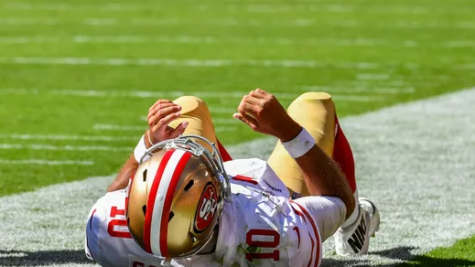 ——————-
DEEP WAIVER TARGETS WEEK 4:
Josh Allen: Josh Allen was a man on a mission on Sunday as the rookie threw for nearly 200 yards, a passing touchdown,  as well as rushing for a pair of TD's and 39 yards. Allen was able to torch a top 3 defense in the NFL without the help of star running back, LeSean McCoy, in the lineup. Allen looks like he may be worth a start if you are lacking a quarterback
Chris Ivory: Yes, this is the second Bills player we are naming, but with very good reason. Chris Ivory is getting his chance due to the absence of McCoy, and Ivory may have the lead role longer than expected. According to the NFL, McCoy is under investigation for legal issues and will be unable to play until his hearing, which is before the end of September. If McCoy is going to miss time, Ivory will be the lead back in Buffalo and could be a great flex or RB2 starter for the upcoming weeks.
Calvin Ridley: Matt Ryan may not be able to hit Julio Jones in the end zone, but he has found his new weapon in rookie Calvin Ridley this past Sunday in the Falcons' offensive shootout against the Saints. Ridley put up a stunning 146 yards receiving as well as 3 TD's and was an absolute terror for the Saints' secondary to cover. Ridley is a great waiver target to pick up and looks to continue his work against the Bengals at home in Week 4.
Ricky Seals-Jones: Good tight-ends are tough to find in fantasy, unless you have Rob Gronkowski or Travis Kelce. However, there may be some hope in Cardinals' TE Ricky Seals-Jones. Seals-Jones caught his first touchdown of the year against the Bears on Sunday and rookie quarterback Josh Rosen is taking over the spot. Seals-Jones, who has looked solid on the struggling Cardinals' offense, may get burst in targets and yardage in the upcoming weeks.
——————-
Start/Sit– We are here to help you to decide who to start and who to sit. Obviously, top-tier players like Rob Gronkowski and Antonio Brown are weekly starts. This is for those lesser tier players.
QBs
Start- Matt Ryan, Philip Rivers
Matt Ryan had a great Week Three and finished as the number one quarterback. We expect that he will continue his success against the Bengals' average defense. The Chargers will play the 49ers who are dealing with a lot of injuries. The 49ers offense just lost Jimmy Garoppolo with Richard Sherman who was also injured in the loss against the Chiefs.
Sit- Andrew Luck, Kirk Cousins
While Andrew Luck faces the Texans with a struggling secondary, it might be a better idea to sit Luck for Week 4. J.J. Watt had three sacks last week and against a poor Colts offensive line the Texans pass rush should play well. Also, Luck's arm strength is concerning because his backup, Jacoby Brissett, came in to throw the hail mary because he Luck could not throw the ball 50 yards. Cousins struggled against the Bills, who before last week were outscored 78-31 and now goes up against the elite Rams defense.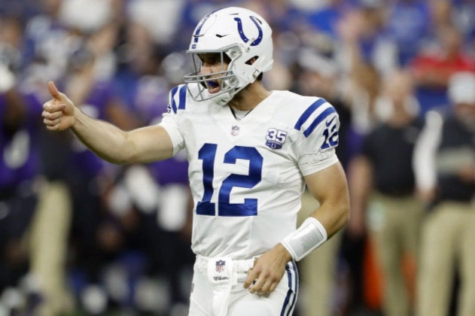 RBs
Start- Jordan Howard, Kerryon Johnson
Jordan Howard does have the name of an elite running back, but his play has not lived up to the name. We expect him to play well against the Buccaneers, though, because they struggle against the run game. Rookie running back Kerryon Johnson had a breakout game rushing for 101 yards, snapping a 70 game streak of Lions running backs rushing for below 100 yards.
Sit- Jay Ajayi, Isaiah Crowell
Jay Ajayi has played well so far but is dealing with nagging injuries and the Titans defense has played well against running backs so far. Isaiah Crowell ran for two touchdowns against the Cleveland Browns. However, he had 2.1 yards per carry,  and the Jaguars have an elite defense that has shut down every running back they play against.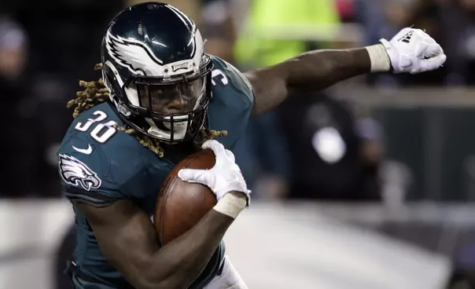 WRs
Start- Kenny Stills,  Allen Robinson
Kenny Stills caught a touchdown last week and I expect his good play to continue. The Dolphins are a shocking 3-0 and Ryan Tannehill has been playing very well. New England has not been the elite team that people were expecting this year, and we expect Miami to compete with them. The Bears face the Buccaneers and in every game, the Buccaneers have been in a shootout so we would be playing all of the Bears including Allen Robinson.
Sit – Brandin Cooks, Marvin Jones Jr.
The Rams seem to be firing on all cylinders with the passing game and the running game on point. However, Woods had an unusually good game and Higbee seemed to be targeted more than Cooks, and with a tough matchup with the Vikings coming up in Week 4, Cooks may be sitting this week. Also, we advise sitting Marvin Jones for upcoming Week 4. As good as he has been, he is going against the team that is 3rd in letting up points to receivers, so sitting Marvin Jones would be recommended in Week 4.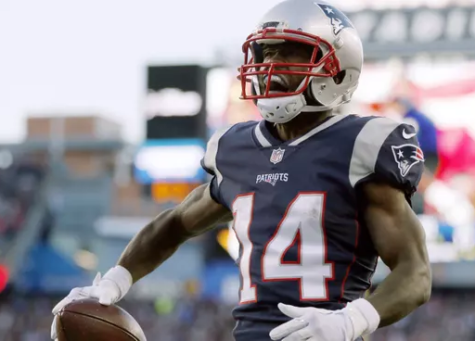 TEs
Start- Trey Burton, Benjamin Watson
Trey Burton hasn't exactly been the greatest tight end in the world, but that looks to change in Week 4. Burton looks to get more targets as Trubisky continues to trust his TE more, so look for him to do very well against a team that gives up the second most points to TE in the league. Besides Burton, Benjamin Watson is going against a team that has always struggled covering the TE position. Watson saw a good amount of work in the Saints' shootout win against Atlanta, and look for Watson to do well as the Saints travel to the Big Apple.
Sit- Eifert, James
It seems every tight end is touching the ball on the Bengals offense…that is, except for Tyler Eifert. C.J. Uzomah, the back-up had more of an impact last week than Eifert did,  so we wouldn't advise starting Eifert at all. On the other hand, Jesse James had a nice start to the season as the starter but is in some trouble. Vance McDonald played a major role in the Steelers' victory against Tampa Bay and was targeted more than James. If the Steelers throw the way of McDonald more against Baltimore in Week 4, it could mean the end for James.