Think Pink
Student Council sells T-shirts for annual Pink Out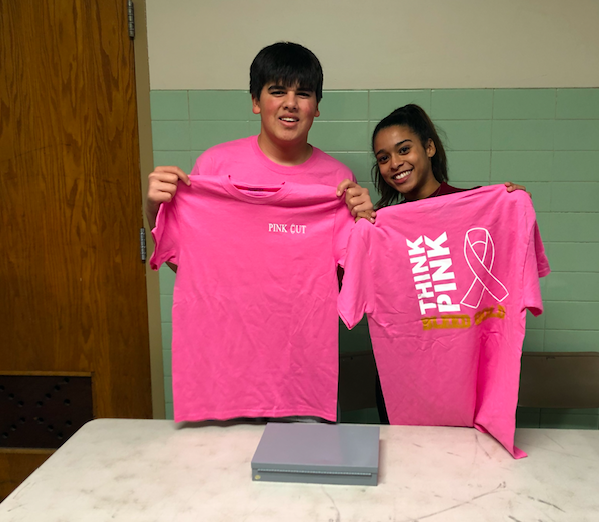 Student Council supported the football team and raised funds for the fight against breast cancer with a pink out-themed T-shirt sale.
All club officers and Student Council club members sold T-shirts on October 16 through 19th during lunch in order to raise money for the Susan G. Komen Foundation as well as in support of breast cancer awareness for the month of October. In addition to the lunch sale, shirts were sold during the Pink Out-themed home football game Friday night on October 19th against Teaneck. Announcements and posters of the sale had informed the staff and student body in the days prior to the event.
Leading up to the game, each T-shirt was sold for $15. Within days, $620 was raised, which turned out to be Student Council's "best sale in a few years" said advisor, Ms. Hollie Fox. The T-shirt supply almost sold out, surpassing everyone's expectations.
Student Council has plans for many events throughout the school year, including Trunk or Treat and the annual Halloween costume contest later this month. Vice President junior Katelynn Chavez stated, "We are hoping that trunk or treat is just as, if not more, successful than the T-shirts."