Old TapPENN takes on the Penn Relays
Track and field athletes compete at the University of Pennsylvania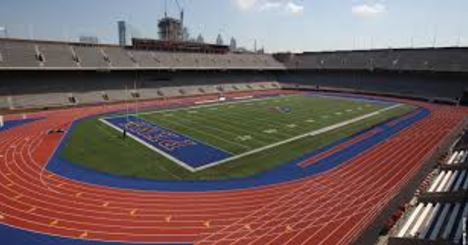 On April 25-27, NVOT's varsity track and field team participated at the Penn Relays, a prestigious annual track and field event, hosted by the University of Pennsylvania at Franklin Field.
Only a handful of NVOT's best varsity track and field athletes were chosen to participate at this event. NVOT took part in several different events including the boys 4×100, 4×400, the girls 4×100, 4×400, javelin, and pole vault. Within these events, the athletes broke several records. 
     1. The boys 4×400 relay team, which comprised of Michael Pankauski, Mike Tchertchian, Luke Conmy, and Ryan Jordan, finished second in their heat with a time of 3:29.14, the top time in North Jersey.
     2. The girls 4×400 relay team of which consisted of Taylor Newman, Taylor Dolan, Serena DeBenedetto, and Cara Hliboki, finished first in their heat and were able to bring home a highly valued Penn Relays wheel (award plaque) for the first time in OT girls track.
     3. Jason Santa Cruz placed 5th overall at the Penn Relays for high school boys javelin throwing. He had a toss of 192.8 feet and became the first athlete in Old Tappan's history to win a medal in an individual event at the Penn Relays.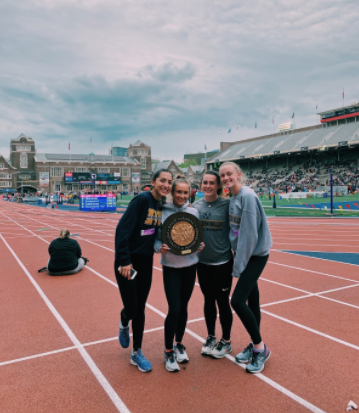 For some, it may have been their first time attending this prestigious event. According to Jola Olutiola who attended her first relays, "I had a lot of fun. It was my first time being in such a big track with that many people watching so it was nerve-wracking but the experience was amazing."
For others, this experience may not have been the first for them. According to Tchertchian, "Every year that I have been at Penn has been a great experience. I was able to watch a lot of talented athletes compete at a very high level and I always enjoy being there."
Santa Cruz went on to say, "The experience was like nothing I have ever felt before its really hard to put the experience into words. I was just happy and excited to be there and having the chance to represent NVOT by winning a medal."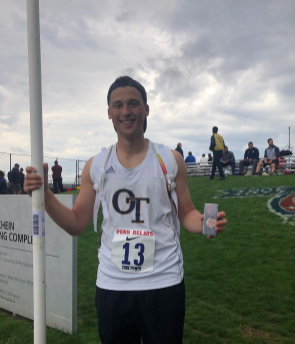 The experience was extremely memorable for seniors who attended the relays for the last time in high school. According to Dolan, "Penn Relays was a great experience and has been for the past four years. This year was the best yet and we couldn't have ended it in a better way."  
As NVOT's track season will soon come to a close in a couple of weeks, all the athletes look forward to finishing off their season strong.