Trunk or Treating Before Halloween Night
The Annual Trunk or Treat Event Returns for Another Year
"Trick or Treat! Happy Halloween!" On Halloween millions of kids roam the street as a princess, mummy, vampire, or alien, scavenging for bucket-loads of candy. On October 30, kids from all over the Valley did the same in the North Gym. As an annual tradition, Trunk or Treat takes place at NVOT, an indoor Halloween-eve event for kids to have a pre-round in candy collecting.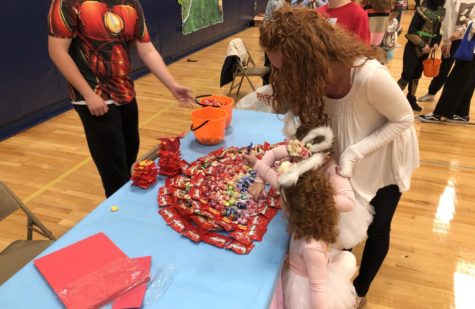 In this event, students from different clubs around the school signed up to dress up, decorate a table, and give children candy. Imagine trick-or-treating on a much smaller scale–instead of an entire neighborhood, trick-or-treaters take to the North Gym. The 16 clubs involved this year included: Marching Band, EMS Club, Hand in Hand, Gifted and Talented, Photography Club, Chinese Club, Japan Club, Student Council, Class of 2020, SADD, Astronomy Club, The Lance, Golden Arts (theater), Volunteens, SOPE, FBLA, National Honors Society, and the Northern Valley Educational Association.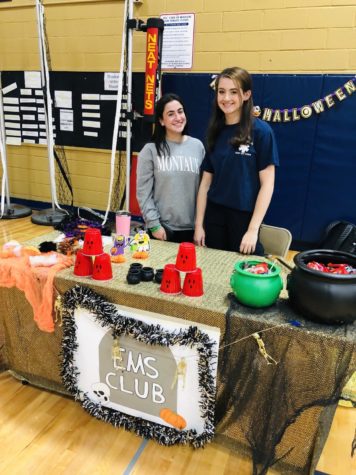 The purpose of Trunk or Treat is to "bring people from our local community together for a fun, safe night," Assistant Principal Jennifer Mezzina said. Alongside the Northern Valley Coalition, Mezzina helps organize the event every year. Her role was "sending out communication and a sign-up form to NVOT club advisors and coaches to see which groups are interested in participating." 
Sophomore Ari Lim, who represented the FBLA club, described Trunk or Treat as "a great opportunity for the whole community to get involved in something. The kids get candy, the students love seeing the cute kids, and the parents love seeing their kids happy," Lim stated.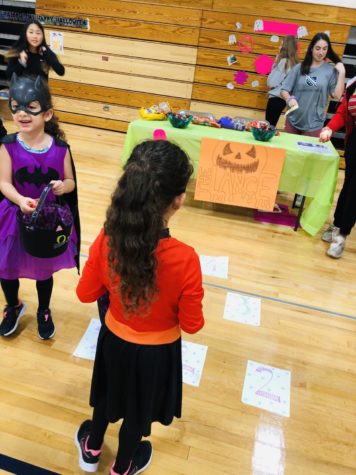 In the mix of the parents from the local community, NVOT faculty also partook in the event by bringing their children. "I bring my children each year, Joey (6) and Christopher (4)," Mezzina said. She continued, "They love the music, being able to run around with friends, games, and of course, the candy." 
This year's Trunk or Treat, like all years, gave the local children an experience that they will remember for years to come.