Faith, Trust, and Disney+
Disney's New Streaming App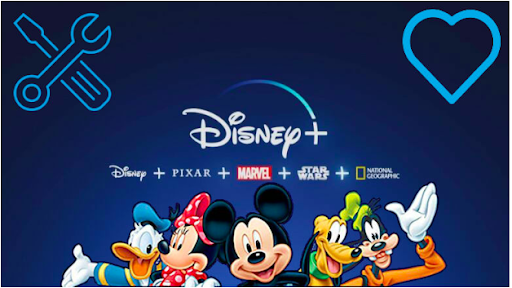 From The Suite Life on Deck to Snow White and the Seven Dwarfs and The Lion King, Disney has shaped every childhood since 1937. This November, the company took it a step further when it launched Disney+, an online streaming service that features both new content and classic favorites.
The idea of the streaming service started back in August of 2017 when Disney announced that they wanted a direct-to-customer service for their entertainment content. They bought BAMTech, a streaming media company, and aimed to launch their platform after their previous distribution agreement in 2019 with Netflix ended. In November of 2018, CEO Bob Iger announced that the service would be named Disney+ and would launch on November 12, 2019. 
Economics teacher Thomas Walsh commented, "Generally it was a great business move on their part because there is so much profit to be made in the streaming industry… I think we're going to see more and more parent companies own the rights to them (shows) and are going to pull them and try and charge money for them to be viewed." 
Disney had high expectations for the launch, but the consumer demand exceeded them. Upon first downloading the streaming service, many people saw an error message on their screen that read "unable to connect," and were prevented from logging into the service. However, Disney quickly announced that they were working to resolve the problem.
Once people logged in, they were happy to try out the service. The app includes movies, TV shows, and shorts from Disney, Pixar, Star Wars, Marvel, and National Geographic. The streaming service provides original content, as well as all of Disney's classics. Customers can binge-watch anything from Star Wars movies to The Simpsons episodes, or even The Little Mermaid.
Over the holiday break, NVOT students will now have plenty of throwback content to watch on Disney+. Senior Abby Bonifacio said, "I like that I can watch all of the shows and movies that shaped my childhood at any time." 
The service includes all the shows from students' childhoods, and also those of our teachers. Walsh said, "I know a lot of people my age are loving the throwback shows and throwback movies from our childhood." 
To balance the old, Disney also brought in the new. The new, exclusive, original content was something that caught the interest of a lot of students. Senior Madison Lopez said, "I like it because I wanted to see the original shows everyone was talking about." Lopez is an avid watcher of the new high school musical spin-off series entitled High School Musical: The Musical: The Series. 
The subscription costs $7.00 a month, which is cheaper than Netflix, Hulu Plus and Amazon Prime. Senior Sarah Guerino said, "It's amazing, [it's] the best money I've spent in a while… I definitely think if students are fans of Disney or the 'old Disney' this is an amazing investment. With certain Verizon plans it's also free!"
The new streaming service is still in its early stages, but has satisfied customers and delivered content. It was a rocky start on opening day, but Disney+ has joined the league of other popular streaming services: Netflix, Hulu, HBO, and Amazon Prime.