Four Fa La La Lattes
The Lance's Twelve Days of Christmas: Day Four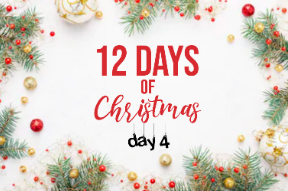 Starbucks fanatics all around the country rushed to the nearest location to get holiday-themed drinks as soon as they were released. With the same amount of anticipation as waiting for Santa Claus, customers wait for 11 months every year to get their hands on these warm cups of joy. It's safe to say that with flavors ranging from peppermint to caramel, the franchise never fails to disappoint as it delivers the holidays in a cup. Choosing a drink might seem overwhelming, but don't worry: I tried them for you! Here are four Starbucks holiday drinks to grab before the season ends:
Chestnut Praline Latte
Personally, I don't really enjoy chestnut-flavored coffee, but if you do, then this is the drink for you! This flavor is very unique, combining caramel, spices, and chestnuts. Unlike the other holiday drinks, this latte is only a little sweet, which makes it very subtle. What makes this drink so special is that the presentation resembles the wintery scenery of this time of the year— one sip of it makes you feel like you're sitting by the toasty and warm fire. While I am not a huge fan of this flavored coffee, I'd recommend it to anyone who enjoys warmly roasted coffee. 7/10.
Toasted White Chocolate Mocha
Everyone who has a sweet tooth should try this drink. Unlike the regular white chocolate mocha, this holiday drink is flavored with white chocolate and caramel, then topped with whipped cream and candied cranberry sugar. This sweet drink is just like candy and gave me a sugar rush, but that didn't stop me from finishing my grande-sized cup. 8/10.
Caramel Brulée Latte 
With a more dark caramel flavor rather than a rich one, this is one of the best drinks on this holiday menu. It doesn't have an overwhelming amount of caramel, which allows you to appreciate the other flavors such as creme brulee in the drink. I am someone who always wants extra caramel, but this drink gives a perfect balance. The drink is also made to look like a mountain of snow which makes it also makes the perfect way to ring in the holiday season! Hopefully, you'll grab this drink and feel as warm and cozy as I did. 9/10. 
Peppermint Mocha
This has to be the most joyful drink of all! Not only is this the best of all the holiday drinks, but it is the best item on the whole menu as it takes your average hot chocolate to the next level. Unlike regular hot chocolate, Starbuck's Peppermint Mocha has the perfect balance of rich chocolate and fresh mint, and its strong peppermint smell reminded me of a candy cane! Its rich chocolate flavor with hints of peppermint, topped with whipped cream and chocolate shavings also makes you think it's a sweet treat and not a coffee.  10/10.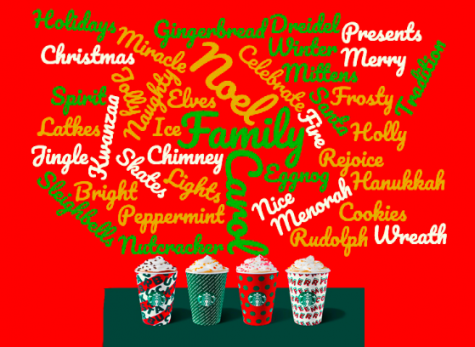 No matter which drink you choose, you can't go wrong. Since my favorite drink is the Peppermint Mocha, I'll be making countless stops to my local Starbucks this holiday season. What drink will you get?