Grey's Anatomy Face Off
Season 16 midseason finale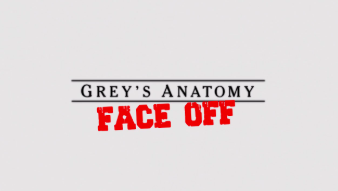 The phrase from the original Grey's Anatomy theme song, "nobody knows where they might end up" still holds true to the show today. While the medical drama has been on primetime television for a record-breaking 16 years, creator and producer Shonda Rhimes continues to deliver romantic, heart-breaking, and entertaining content. Season 16, Episode 9, the midseason finale, aired on ABC on November 21, sparking tears, laughs, and most importantly, debates among the audience about its unexpected plot-twists and shocking cliffhanger. Three devout Grey's Anatomy fans took it upon themselves to dive deep into the meaning behind this episode and make predictions for the future of the show.
Siena: Meredith is finally back at Grey-Sloan! 
Olivia: Meredith is "dark and twisty," and she has her issues, but I'm glad she's back. She's the glue. 
Ava: I'm happy Meredith is back, but one storyline I don't like is Webber and Gemma's relationship. It's unnecessary, and this affair-type situation is awkward. 
Siena: This whole problem would be solved if Richard and Catherine just talked to each other. 
Remember when she went to visit him at work? An intern said Richard was with his wife and Catherine got really mad, even though it was just a misunderstanding and the intern was wrong? 
Olivia: Yeah! They just need to talk and make up. Get over it, this isn't healthy! 
Ava: This plotline feels forced. I feel like there are more pressing plotlines that could have been explored.
Siena: Everyone is dating each other! I feel like they're just picking two characters that haven't dated before, making them date for two episodes, and then breaking them up for no reason. 
Olivia: Speaking of the dating thing, Erin—no, not Erin. What's her face? Tumor Girl?
Ava: Amelia?
Olivia: Yeah, her. They need to cut the Amelia-Owen storyline; it's messy. 
Siena: Messy, but interesting to watch. The biggest surprise for me in this episode was when Amelia found out that she was further along in her pregnancy than she thought: 24 weeks instead of 20.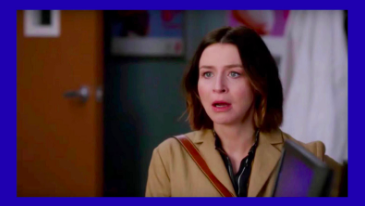 Ava: Now the father could be either Linc or Owen. 
Olivia: I think Amelia is going to tell Owen it could possibly be his kid. He'll get attached again and develop feelings, but then she's going to birth it and it's actually Linc's baby. 
Siena: Owen has always struggled on the kids front. He was with Cristina and Cristina didn't want kids. He was with Amelia and she didn't want kids. Don't even get me started on the whole Leo and Betty situation. But now Amelia is pregnant! 
Ava: Amelia shouldn't tell Owen that it might be his baby until she is absolutely sure. 
Olivia: She shouldn't, but she will. 
Siena: Exactly, because she's a trainwreck. But Owen, Teddy, Linc, and Koracick are a part of this, too. Owen might catch feelings for Amelia after she tells him that it could be his baby—which she inevitably will because, again, she's a trainwreck. 
Ava: He would only go back to her because it's his baby, not because he loves her! 
Siena: Koracick wants that, though. If Owen goes back to Amelia, this leaves him an opening to go for Teddy. Koracick said that he would marry Teddy tomorrow, but she had Owen's baby and he hasn't even proposed to her. 
Ava: Anyway, there's been some mention of Cristina in the past two episodes. Sandra Oh has said that she's done with the show and there's no chance of Cristina returning, but I would love to have Cristina back for just one episode so she could catch up. 
Siena: I read an article where one of the showrunners said that a "fan-favorite character" would be returning this season, and I can't help but think that it could be Cristina. 
Ava: She wrote that letter testifying for Meredith during the trial, and in this episode, her texts popped up on-screen.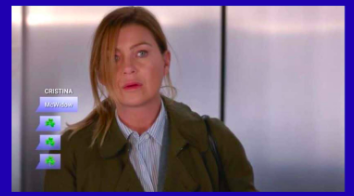 Siena: I think Jo deserves some discussion after this episode. 
Olivia: She's so annoying! 
Siena: She used to be, but she's fine now. 
Olivia: Is she? She signed up to work with abandoned babies.
Siena: She's recovering from the trauma of meeting her birth mom and using that experience to make sure other foster kids won't go through what she did!
Olivia: She stole a baby.
Siena: Okay, well, that's true. I can't believe she took the baby without consulting Alex. 
Ava: As much as Jo and Karev love each other they lack trust, like every relationship in the show. Right now, the only stable relationship is Ben and Bailey.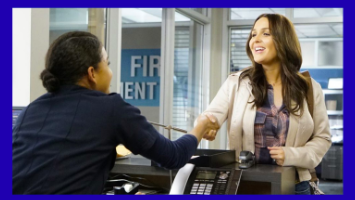 Olivia: My heart broke for Bailey in the most recent episode. That was so rude what the writers did to her! She was already in a tough situation because she had to decide if she wanted to have another kid so late in her life. And then when she decided that she did, the writers ruined it for her by making her have a miscarriage. 
Ava: This was predictable. Cristina had a miscarriage, Meredith had a miscarriage, April lost her baby. Everything is recycled at this point. 
Siena: I get it though—when someone's pregnant, it creates a bunch of separate plotlines. In this case, it stirs up Teddy's romantic life, Amelia's baby-daddy dilemma, and Bailey's miscarriage. 
Ava: The real kicker of the midseason finale is the cliffhanger… how am I supposed to wait for the season to come back after that?
At the end of the episode, a car crashed into Joe's Bar. Jackson Avery, Ben Warren, and DeLuca's father were in the bar at the time of the crash, as well as Niko Kim, Levi Schmitt, and a few other surgical residents. Ending the episode with a car crash does not only leave viewers wanting more but also creates injuries for the next episode, forcing characters to work together and address their many conflicts while saving lives. 
Shortly before Grey's Anatomy returns for the remainder of the season, Justin Chambers, who has played Dr. Alex Karev for 16 seasons, announced that he will not be returning to the show in order to focus on his personal life. This leaves an empty, Karev-shaped hole in the hearts of Grey's fans, as well as a gap in the plot. How will his sudden departure be written into the show? What will become of his relationship with Jo, and how will Meredith react to losing yet another best friend? 
Grey's Anatomy will return on January 23 in the form of a 2-hour crossover event with its partner show Station 19. Hopefully, the show's return will address our most burning questions. Given all the shocking events in the midseason finale, viewers can rely on even more drama in the second half of season 16. For now, all anyone can do until the show returns is wait—that, and drum up extravagant fan theories.