Among the Finalists
Senior heads to Poetry Out Loud finals, for the second time.
Backstage anxiety took hold of Rida Qureshi, but she quickly shook it off. Even though it was her fourth year competing in Poetry Out Loud (POL), she still felt the nerves. She made one last power pose and walked onstage at the Region 6 competition where she took three breaths to calm herself and recited "If They Should Come for Us" by Fatimah Asghar. 
A group of her supporters took a bus to Bergen Community College where the competition took place. Unlike them, she had to drive herself the morning of February 25 since she needed to be there earlier than the 10:00 am start time.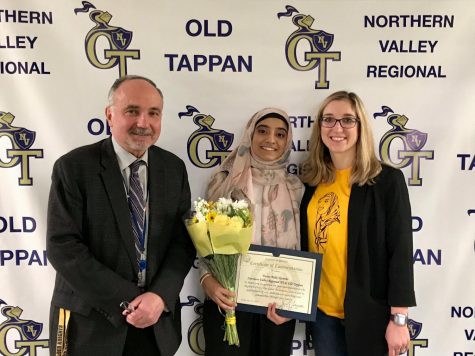 Qureshi chose to perform "If They Should Come for Us" because she felt that it embodied her people. She read this poem in competition during her sophomore year, but she felt that this time it meant something different to her. "Sophomore year it kind of pushed me to gain more confidence in being myself and being a minority." The poem, for her, was a reaction against a society she felt was rigged. However, its meaning for her changed as did her understanding of who her people are. "They don't have to be brown-hijab-wearing Muslims. They can help people who struggle in any way shape or form." This year she read the poem as a thank you to those who were there for her, her friends and her family. 
Qureshi's main focus was not winning. In fact, a part of her wanted to lose this year because the whole process was becoming stressful. "Initially, I was afraid of not doing the poems justice," she said, "I was also nervous about not making the people who were there to see me proud."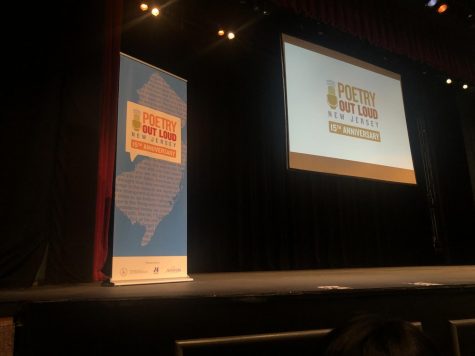 She did not need to worry. English teacher Jeffery Train was a major supporter of Qureshi and her poetry. He wanted Rida to feel as confident as possible and helped her practice her poems, "so that when she embodies that voice she knows what each and every word." Rida originally picked her own poems but Train said, "everything that Rida and I do we do together it's kind of like a collaborative process." 
When the 20 contestants finished competing, only two were chosen to move onto the state finals. Quershi was one of them. She will go on to share her voice at the state level in New Brunswick on March 17.