A Global Nightmare but a Student's Dream
Online schooling procedure taken in the wake of the Coronavirus outbreak
Although NVOT has not had a snow day this year, a new factor threatens the school day. As the coronavirus has become a global concern, schools around the country are taking measures to prevent the spread of the virus. For Bergen County, that means that all 75 Bergen county school districts will close for at least two weeks, including Northern Valley Old Tappan.
Despite in-class instruction coming to a halt, school administrators have developed methods to continue students' learning at home. This move ultimately prevents the school from having to prolong the school year over the summer. 
In the days leading up to this news, NVOT prepared for the possibility of a shutdown. Principal Bruce Sabatini said, "We've been taking direction from the New Jersey Department of Education and our Superintendent Mr. Santana, if students were not able to be able to come to school based on a directive, potentially, from the Department of Education and or the county office, which would involve online instruction and online work." 
This plan was put into effect on March 12 when Superintendent James Santana sent out an email at 8:38 p.m. that said, "effective 3:00 pm on Friday, March 13, 2020, the Northern Valley Regional High School District will be closing school and canceling all activities for a minimum of two weeks." 
Some students aren't as concerned with the online transition, as they are about their spring sports seasons getting spoiled. Senior Lea Rakovsky said, "[lacrosse season] is the one thing a year I look forward to the most and I feel as if it was stolen away from me. If we were able to do the schooling at home but participate in athletics, I wouldn't have a problem." 
Others have concerns about the transition to online schooling because instead of having a set time to learn, they will be completing assignments on their own time. Sophomore Brooke Seldes said, "I am really scared because I feel like I am going to have to manage my time which is really hard for me. Also, I might treat it as a vacation and not give myself restrictions at home."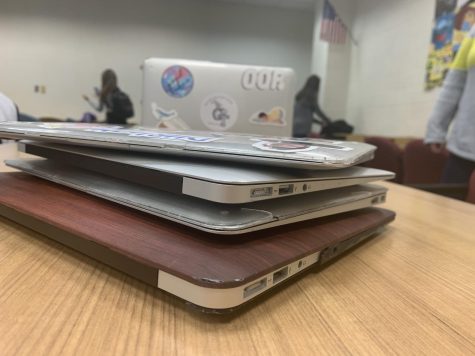 There is no question that students will have to stay on top of their schedule so they do not fall behind, however, there are also benefits to conducting school online as well. Freshman Kyra Chrenko said, "online schooling helps students learn in a less stressful environment, compared to the classroom." Moving classes online also prevents paranoia and ensures that all students will have access to continued instruction; instead of staying home and missing class because of fear.
This transition has raised the concerns of teachers as well. Spanish teacher Magdeline Rabelo said, "I am concerned with the absence of interpersonal communication. Working in a 1:1 environment, however, gives us the opportunity to use apps such as Extempore and Charlala to fill this gap."
Santana told the school community that the teachers are "prepared to make the transition as seamless as possible."
This virus has turned into a global pandemic, but that does not mean we should panic. Santana said via email, "This pandemic has created an unprecedented level of fear and disruption in our schools and society. We are confident that through direct communication, preparation, and perseverance, we will be able to respond and overcome the challenges presented to our communities." 
As of right now, no one in the Northern Valley area is currently affected by the COVID-19 virus. Instead, the school's actions are preventative and prioritize the student's safety. The school is taking serious action to ensure that this virus will not affect students' health or education.