Bachelor Season 24 Recap
Reflecting on one of the worst bachelors in the show's history
Peter Weber's season of The Bachelor has finally ended. Without a doubt, Peter went down as one of the worst bachelors in history. 
The love triangle between Peter's two remaining women, Hannah Ann Sluss and Madison Prewett officially ended, but not easily. We even got to find out who Peter's Mom, Barb, was talking about when she pleaded for him to "bring her home" (it was NOT who we expected).
The finale began with Peter's family getting ready to meet Hannah Ann in Australia. I think it's safe to say that after his family met her, they fell in love with her, especially Barb. 
But, I can't say the same about Peter's family meeting Madison, because Madison came three hours late, and infuriated Barb. I would be angry too, Barb. 
Things only took a turn for the worse when Barb and Madison were finally alone because Barb kept trying to tell her that it was never going to work out with Peter because of the ultimatum she had given him at Fantasy Suites.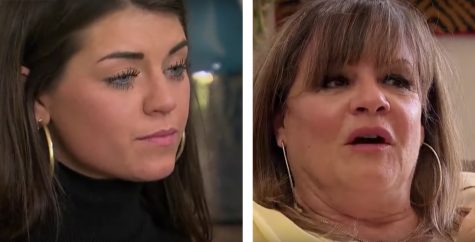 Madison was quite discouraged from all of this, and she didn't know how to stand up for herself. She just let his mom step all over her repeatedly, and ended up breaking up with Peter and going back home to Alabama. 
Then, Peter had no other choice but to propose to Hannah Ann, which he did, but it only lasted sixty days. Sure, lots of bachelors do this, but not the way Peter did it. He manipulated Hannah and that's why he is one of the worst bachelors.
Peter's intentions were in the wrong places, to begin with. The ONLY reason he proposed to Hannah Ann was because she was the only one left, and he literally told that to her while he was about to get down on one knee. I mean, who even mentions their ex when they are proposing to somebody? Peter Weber does. 
Even Hannah Ann knew about his intentions since she came late to her own engagement because she wasn't sure if Peter really loved her. She really should've just stuck to her gut instincts and left Peter.
Also, I found it laughable when Peter told Hannah Ann he loved her as he was proposing to her and she couldn't believe it. I didn't either, Hannah. 
Anyway, Peter gets home from Australia a week later to tell his family that he chose Hannah Ann. To be honest, the only reactions or opinions that matter are from Barb. She was more excited about the engagement than Peter was. I mean, she literally pleaded to Peter to "bring [Hannah Ann] home."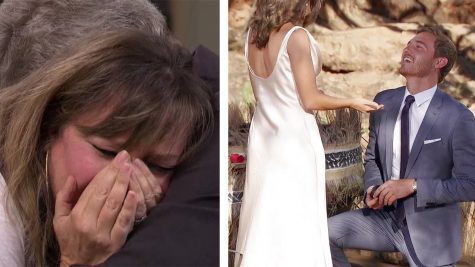 But alas, that happiness did not last very long. Sixty days, to be exact. Yes, Peter broke up with her sixty days later for the same reason Hannah Ann did not want to get engaged. He didn't fully love her and was still in love with Madison. 
Hannah Ann sure did tell him off in the "After the Final Rose" Segment, where she confronted him about how she should have noticed all of the red flags with Peter since he wanted to contact his ex, former Bachelorette Hannah Brown, to "get some closure" on top of compulsively proposing to Hannah. 
And Barb, captain of Team Hannah Ann, applauded her for destroying her son on national television. Typical Barb.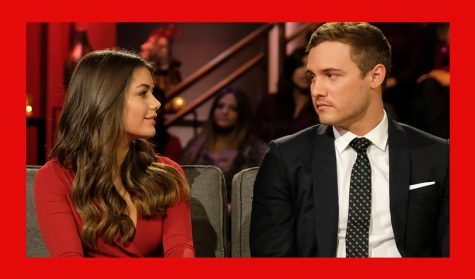 If you thought that was the end of Barb's savagery, oh how you have been mistaken. 
When Chris asked Barb how they could turn the page to make the Madison-Peter relationship work out, she replied, "Chris, he's going to have to fail to succeed" in front of Madison. Once again, this woman HAS NO CHILL.
Overall, I know Peter may have seemed like a nice guy in the beginning, but I think he's just a sweet talker and knows what to say when he needs something. The true winner of this season of the Bachelor was Barb. She found her true love: Hannah Ann. In all seriousness, though, Peter and Hannah Ann would have been great together, they seemed like such a perfect couple. But I guess that's just another failed Bachelor relationship in the book.