Hand-in-Hand Club shops for the holidays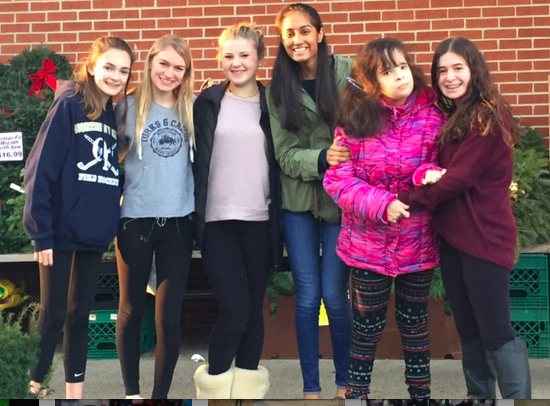 Ornaments, beauty products, car chargers: these are some items the Hand in Hand Club guests bought on their annual Christmas shopping trip to Bi State Plaza.
On Thursday, December 8th, club participants walked up to Bi-state to help buy holiday presents for family and friends. They would take a look at the shopping lists and ask their partners questions, such as "Who is this person?" and, "What would you like to buy for them?" After buying everything they needed, the club participants and guests walked back to NVOT for a pizza party.
Mrs. Katherine Doherty, club advisor, stated that the event is an opportunity for the guests, "… to practice shopping with some friends, learn some skills using money, and then come back to enjoy a meal altogether."
After the event, sophomore Grace Kwon stated, "I felt proud and happy that I could help someone choose a gift, and I feel proud of myself for helping the disabled. I would definitely participate in this kind of event again because it's a good deed to help others out."