Holiday mail for heroes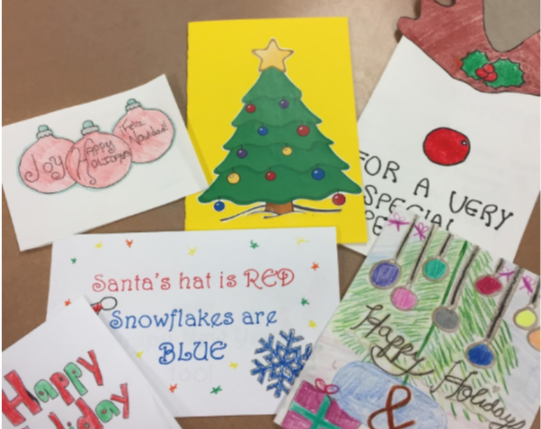 During the holiday season, students and teachers wrote letters to military veterans, families, and members of the armed forces.
Before the holiday break, the Red Cross Club and several art teachers opened the art rooms to any students and teachers who wanted to write uplifting letters and create illustrations for servicemen and women who could not be home for the holiday season.
The "tots" of the Teens and Tots program also participated in this event and created cards of their own. The cards were completed by December 22 and dropped off in the box in room F208. Although students and teachers were not able to include glitter or any gifts with their cards, the letters were meticulously written and colorfully decorated.
Red Cross Club advisor, Stacie Collins, also noted that the collection of letters were extremely diverse, with some cards written in Spanish and Japanese.
In the end, students filled two boxes to the brim with holiday letters.