Review: On My Block Season 4
Hey Siri, play "FRIENDS" by Laundry Day
After a long hiatus, On My Block is back and so are we—with many thoughts about season four. Netflix dropped the show's final season on October 4, over a year and a half after season three's release. Episode one opens with the Core Four at the start of their senior year, in very different places and not on speaking terms. Jamal is a popular football player, Monse a preppy boarding school student, Ruby a lost puppy, and Cesar a conflicted gang member. This season, we watched them find their ways back to each other for one last ride around the block. 
Warning: major spoilers. Obviously.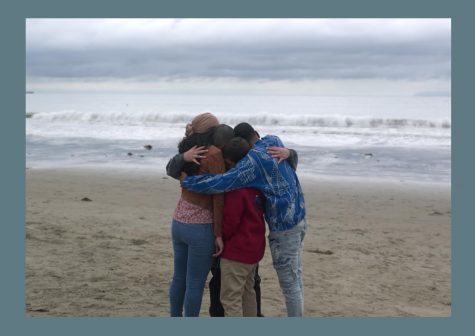 Plot
On My Block's final season was a far cry from the show we fell in love with. Remember when Jamal's sole purpose was finding Lil' Ricky and the Rollerworld money, Oscar was a gang member named Spooky, and Ruby was in love with a girl named Olivia? So much has changed.
Season four was, simply put, boring. So much yet so little happened, and everything was confusing. Between the (overused) miscommunication trope, forced "full-circle" moments, and weird flashback sequences, season four felt rushed, like it was frantically trying to address plot holes leftover from previous seasons. The whole storyline had us feeling like we missed something; the crew was so worked up about the authorities finding Cuchillos's body, which they had buried in the season three finale. The group claimed to be "in danger," but what was so dangerous? The show never addressed what consequences they would have faced, so this dilemma fizzled out faster than Cesar's relationship with Vero after Monse returned from school. Lil' Ricky's reveal was also extremely anti-climactic, considering it has been teased for the majority of the series. 
Characters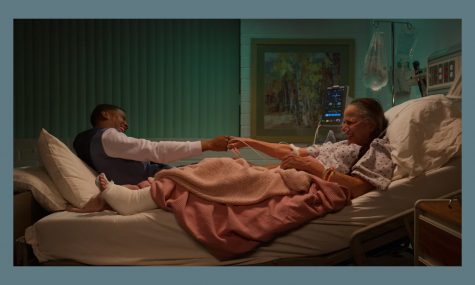 No surprises here: Everybody sucked except for Jamal. (Honorable mentions go out to Ruby, Chivo, Oscar, and Abuelita, may those last two rest in peace). Monse was still unbearable and Cesar still had no idea what he wanted; not to mention, they STILL had zero chemistry. Jasmine—who used to be a welcome comedic relief and #girlboss—was lowkey all over the place this season, smothering Ruby every chance she got. And Ruby… between his tragic forfeit in the senior class presidential race and his rocky relationship with Jasmine, all we can say is: Poor Ruby. Every other character simply had no relevance to the plot (or lack thereof). 
The character development lacked, too. Oscar's rushed redemption arc—for which we had been waiting TWO YEARS—felt fruitless, as he was killed off in an act of senseless gang violence at the end of episode five. His death, and Abuelita's, were added for nothing other than shock value. Ruby was the only one to undergo worthwhile character development. In contrast to his irritating, angsty teen persona last season, he finally gained back his endearing "Ruby-ness." After the shooting at the end of the season one finale, everyone treated Ruby like glass waiting to shatter. Once Ruby gained the courage to face Latrelle in Juvie, he regained a key piece of himself that he had lost in the tragedy.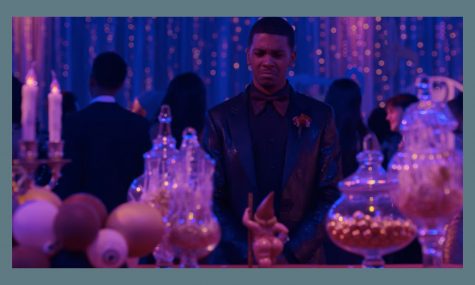 Best scene
By far, the best scene was when the gnomes returned to haunt Jamal, signature theme tune and all. It was a fun flashback to the simplicities of season one, when the show's unique aspects made it an interesting watch. Simply put, Juanita and the gnomes' return reminded us of when we didn't have to force ourselves to press "next episode."  
Worst scene
To be honest, the only reason we kept watching was to witness Jamal light up the screen with his iconic one-liners. Everything else was forgettable, and by default a "worst scene."
Ending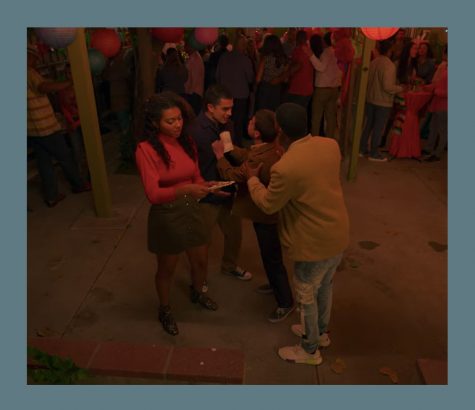 Despite the rushed events of this season, season four ended on a bittersweet note with the celebration of Abuelita's life and the Core Four's reunion at prom. Everyone ended up just where they should be: Monse is taking a gap-year to write a self-described autobiography. Jamal finally finds his purpose as he forgoes college and instead takes his talents to a billionaire tech company (such a Jamal move). We were a little surprised at first to hear of Ruby's acceptance to Stanford, but with everything he's been through, he definitely wrote a killer essay. Although there were some obstacles at home that conflicted with Jasmine's future at University of California Berkeley, she applied what she learned from her breakup with Ruby and decided what was best for herself and no one else. Maybe somewhere down the line, she and Ruby will get back together, but we have no complaints on the directions that these characters are heading in. Cesar will be moving to Portland to stay with Lydia, Oscar's widow, and his newborn niece, and attending Portland Community College. Feeling: #proud. 
Overall
Despite two major character deaths and Lil' Ricky's identity reveal, season four was somehow both boring and rushed. On My Block's final season may not have lived up to the show's previous installments, but ultimately the best part of the show was restored: The Core Four's dynamic, even after its rocky start this season, is what has always made the show worth watching. We'll definitely miss their camaraderie. Plus, our king, Jamal—reliable as always—returned to our screens to make On My Block enjoyable.