Are These Fall Scents Too Hot to Candle?
Bath and Body Works' best and worst fall candles
It's a fall day, the leaves are beautiful colors, and the weather is a comforting 60 degrees. We all know candles are an essential way to capture that autumn essence. But be warned… if you arrive home after a long day and a putrid smell is reeking from the living room, your day is now ten times worse.
With a good fall candle by your side, maybe you're in a New York City loft, candle burning, rain hitting the windows, with a cat on your bed. Or maybe you're just in your parents house doing some APUSH homework. Your mind can take you anywhere, and you can create any vibe you want. It all starts with the candle.
Best Fall Candles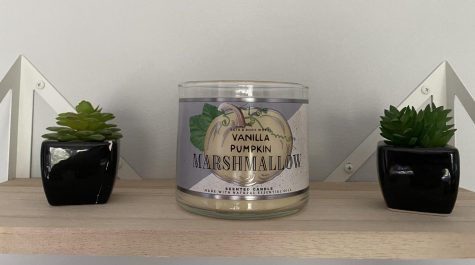 Vanilla Pumpkin Marshmallow
Vanilla Pumpkin Marshmallow will make you want to bake an apple pie or carve a pumpkin while watching a scary movie. The vanilla has a hint of cinnamon and the pumpkin is subtle but sweet. It smells so good that you'll have to resist the urge to eat it. It's ideal for fall and makes your house, room, or office smell like the perfect autumn day.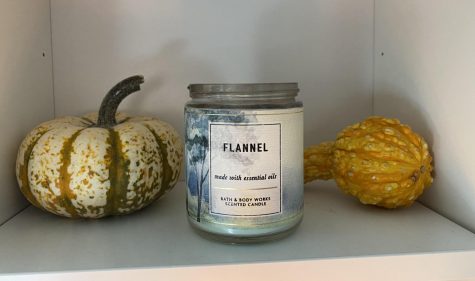 Flannel
This candle is especially fitting for the fall. Flannel is a refreshing break from the sweet fall scents with a mix of mahogany, essential oils, and pine, giving a 'woodsy' aroma. It's like a crisp autumn day; almost cologne-like but not as strong. We would love to bring this candle to a cottage in the middle of the woods and cook on an open fire.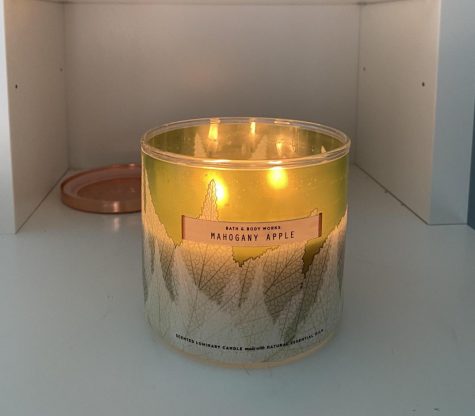 Mahogany Green Apple
Mahogany Green Apple is our all time favorite. Just imagine going on a long walk through an apple orchard and taking a bite out of a Granny Smith. You'll look forward to coming home, getting your matches out, and having the smell of apples and mahogany wood fill the room. As this comforting, calming scent fills the air, feel free to have your own main character moment, like you're in a coming of age movie, studying for the big test.
Worst Fall Candles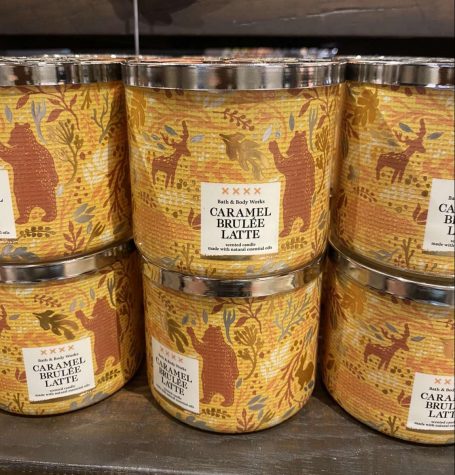 Caramel Brulée Latte
Caramel Brulée Latte is the definition of repulsive. It is too sweet and the scents clash. This candle does not mirror a true latte's creamy and espresso-like aroma; rather, it overpowers the entire room and is honestly vomit-inducing. If you were to give this to your friend as a gift, they would probably give it right back after the first sniff.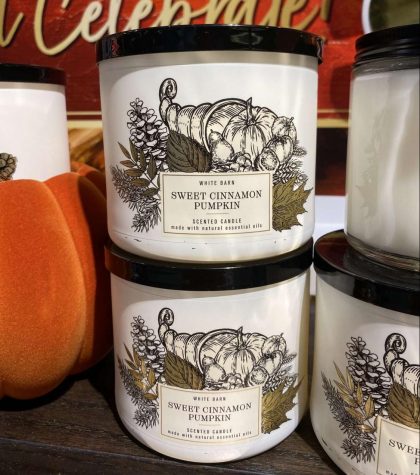 Sweet Cinnamon Pumpkin
Sweet Cinnamon Pumpkin triggers our gag reflex, and to be honest it has a very strong, foul smell. It comes off as aggressive and stinks up the area with a fragrance that is equivalent to pumpkin guts. It's too sweet to the point it almost burns your nostrils. This scent feels like it's jumping out at you, slapping you in the face, and laughing at you all at once; it's that bad. We do not recommend it.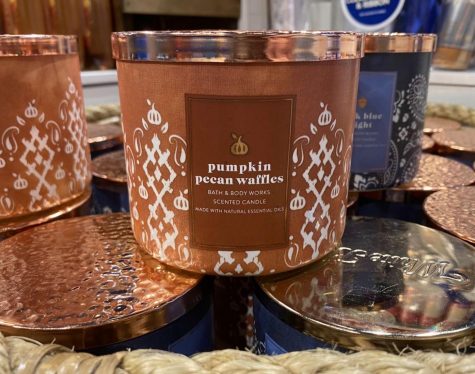 Pumpkin Pecan Waffles
You'd think that this candle would give off a nice pecan pie, syrupy aroma. However, that is NOT the case. It's like burnt waffles mixed with stale pecans and cardboard. When you get a whiff of this candle, be careful, because you might double over and toss your cookies.  This candle is definitely not lit.