The Most Nostalgic Halloween Movies
Rewatch the best childhood Halloween movies this year
Now that we have officially entered spooky season, people are thinking about costumes, decorating their homes, and cuddling up in fuzzy blankets. With this season also comes the desire to rewatch their favorite Halloween movies. Get your popcorn, candy, and a blanket and prepare yourself for some Halloween nostalgia with these childhood movies. 
Halloweentown
(1998)
Available on Disney+, Google Play, Amazon Video, and Hulu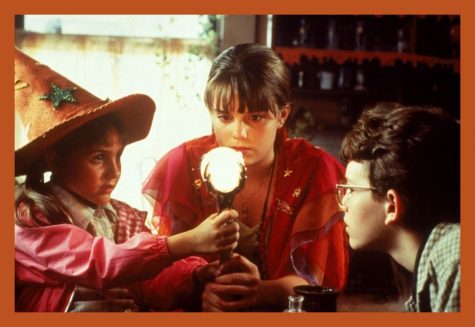 This Disney classic follows Marnie, Dylan, and Sophie as they discover that they come from a long line of witches. The kids find their way to Halloweentown, a magical world filled with different monsters and mythical creatures. They discover that there are mysterious disappearances occurring throughout the town and it's up to them to fix it before it's too late. The magic, monsters, and comedy makes Halloweentown an iconic movie from our childhood—and it still holds today! The characters will enchant you with their charisma—Dylan's habit of trying to find logical explanations for everything will make you belly-laugh and you will find Marnie's determination and charisma endearing. As a kid watching this movie, I would always hope my mom would come to me and say, "Maria, I have something to tell you… We're witches!" 
Monster House
(2006)
Available on Netflix, Google Play, Vudu, Amazon Video, and iTunes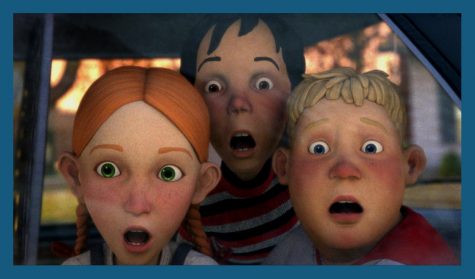 Monster House accompanies three middle schoolers, D.J. Walters, Chowder and Jenny Bennett, as they investigate D.J.'s creepy old neighbor's house. Nebbercracker—the cranky owner of the house—does everything he can to keep people away. Despite Nebbercracker's efforts, the three kids outsmart him and break into the house—and end up finding some creepy stuff. Monster House is by far the scariest movie on this list. It never failed to give me nightmares as a kid. I used to be afraid that I would stumble across the house from the movie and I would end up the house's next victim. The image of the dark wooden house, which terrorized children in the film, was engraved in my brain for years! Despite my childhood self being terrified of this movie, it is now one of my favorites. It reminds me that it's possible to grow out of your fears no matter how big they seem. 
Girl vs. Monster
(2012)
Available on Disney+, Vudu, Hulu, Google Play, and Amazon Video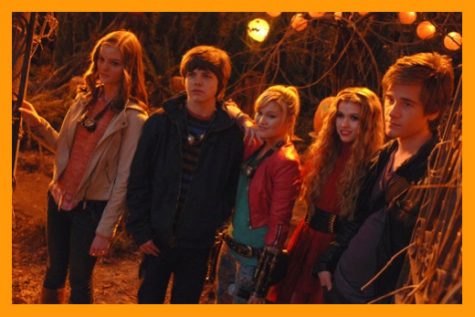 Imagine discovering your parents are monster hunters, and a vengeful spirit who they once targeted is out to get you. That is what happens to Skylar, the fearless main character of Girl vs. Monster, when she finds out about her family's double life. After her parents are kidnapped by a bone-chilling monster named Deimata, Skylar and her ride-or-die best friends, Henry and Sadie, must battle the monsters who want to prey on Skylar's family. The characters all have to face their biggest fears, and show that it's better to take a risk facing your fears than to avoid them. Letting fear control your life can make you miss out on a ton of stuff. This movie captures the essence of Halloween, while having an incredible soundtrack to sing along with. 
Hocus Pocus
(1993)
Available on Disney+, Vudu, Google Play and Amazon Video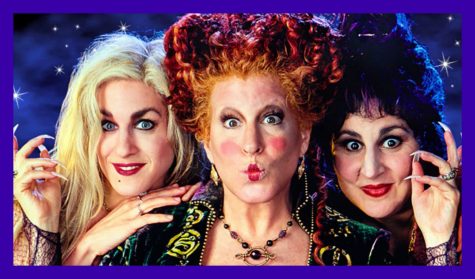 Hocus Pocus is another Disney classic to put on your must-watch list this Halloween. This comedy tells the story of the Sanderson sisters—wicked witches who were executed in the seventeenth century. The three evil sisters are accidentally revived by a boy named Max, in an attempt to impress Allison, a girl from school.. Max, his sister Dani, and Allison escape the witches, but not before stealing their spellbook. The witches have to get the book back so that they can remain on earth. Meanwhile, the kids have to find a way to destroy the horrifying witches before the end of Halloween night. A lot changed during the three hundred years since the witches' death, and their confusion as they adjust to the modern day are hilarious. 
Coraline
(2009)
Available on Vudu, Google Play, and Amazon Video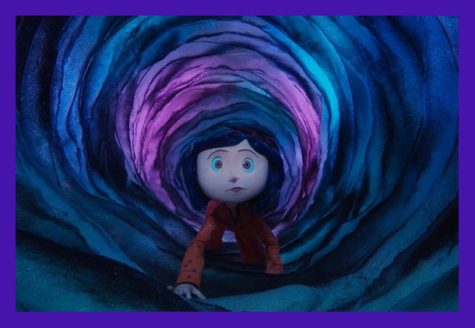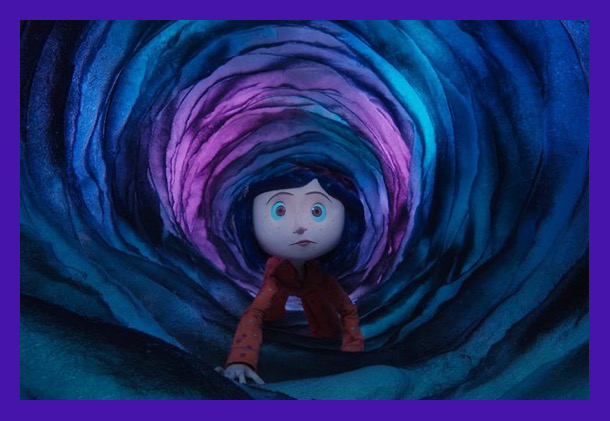 In the unsettling stop-motion film Coraline, a girl and her workaholic parents move to Oregon. There, she is transported to a parallel universe of the life she's always wanted—a world where her parents give her their full attention and treat her as their first priority. Her 'other mother' treats her like a princess, and Coraline's life is seemingly perfect—but, of course, nothing is as perfect as it seems. Coraline embarks on an incredible adventure, traveling between these two universes. Coraline is my most-rewatched film of the Halloween season. The dull, spooky vibe of Coraline's 'real' life contrasts the vibrancy of her 'other reality', which kept me completely mesmerized as a kid. Plus, seeing Coraline travel between the two universes is always exciting.