Cross Country Sweeps at State Sectionals
Boys and girls cross country teams place at State Sectional Championship
Boasting 19 teams and hundreds of runners, the State Sectional Championship at Garret Mountain is a famed invitational race for high school cross country runners. For the Golden Knights, the meet on Saturday, November 6 helped to solidify their already historic seasons; Both the girls and boys teams placed in their respective State Sectional Championships. The girls earned their first State Sectional title in 19 years, while the boys placed second in their race, extending their streak of top-three placements to the third consecutive year. 
Junior Kristen Johnson led the girls team, finishing second. Senior Cara Hliboki came in fifth, freshman Sophia Katechis in seventh, junior Kate Meeks in eighth, and senior Breelyn McNamara in 29th, totaling 48 points. Although only the top five runners for the team are scored, all seven girls who raced at the meet improved their times from the last time they competed at Garret. Hliboki noted how "proud [she is] of this team because [they've] worked so hard from July until now." She added, "It's all coming together…and I'm really excited for next week."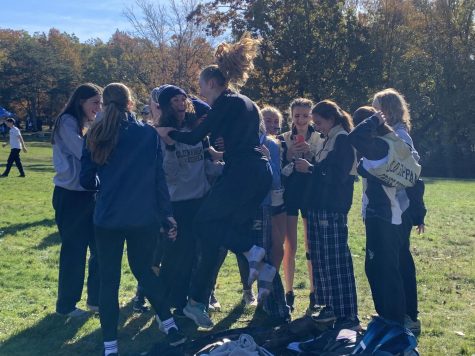 The girls beat their closest competitor, Northern Highlands, by 17 points. The team had lost to Highlands by a point at the Bergen Meet of Champions the week prior, but on Saturday, Johnson and Hliboki flipped places with Northern Highlands's top two runners. "Our three and four ran amazing too and really stepped it up, and [McNamara] was our fifth to help secure the title," said Head Coach Jeff Clark.  "Next week going into Groups we hope to race well, have a good day, and qualify the first girls team to the State Meet of Champs in over 20 years."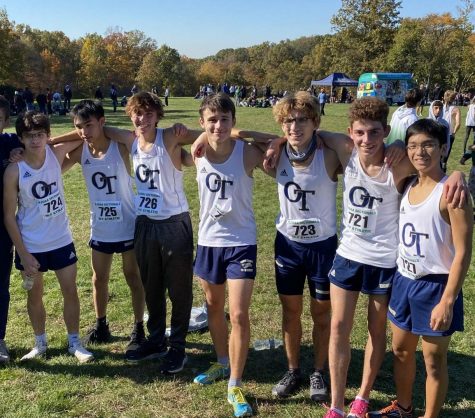 The boys team was not without its own accolades, earning second overall. Junior Matthew Malora placed 14th, senior Casey Symons 19th, senior Ian McGreevy 26th, senior Ryan Leocata 33rd, and sophomore Tristan Trinidad 41st. The five runners scored 133, second only to Northern Highlands. 
"When they didn't announce us fifth, fourth, or third, I just assumed we were not top five," said Head Coach Antonio Marino, "and the next thing we knew, we were second."
The team's sixth place runner, senior Samuel Connell, beat Wayne Valley's fifth, sixth, and seventh runners with his 61st place finish, securing NVOT's second place title. "This is the third time we've been top three in three years, so [the seniors] are ending on a good note," added Marino. The tiebreaker allowed Connell and Symons, the team's two senior captains, their third year medaling at State Sectionals as a part of the varsity lineup.
Both the girls and boys teams will compete in the State Group Championship on Saturday, November 13 at Holmdel. "We're going to go do our best and see what happens," said Connell about the upcoming meet.
If the teams place at State Groups, they will advance to the State Meet of Champions on November 20.