Dance Dance Revolutionizing Gym Class
The annual dance unit returns to gym classes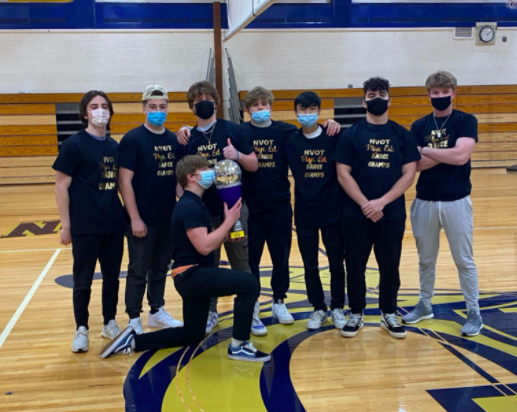 After a one-year hiatus, the annual dance unit made a return to gym class. The dance unit has been a core part of the Physical Education curriculum, and this year, the Physical Education teachers decided to turn it into a competition.  
The dance unit requires students to create an original dance, two to three minutes long, and perform in front of their peers and Phys. Ed. teachers. Each class voted for their favorite performances in every class period, leading to six final teams. Students, staff, and administrators were able to cast their vote for their favorite of the six dances via a Google Form on the Phys. Ed Haiku page.
According to Phys. Ed. teacher Lindsay Steffner, the dance unit is a "great way for the students to show their creativity and have fun at the same time." Steffner feels that teachers can see their students in a "different light," as their personalities and confidence show in their performances in ways they can't in other sports activities
For the 2021-2022 school year, Team Six, including seniors Ian Andresen, Elliot Chernov, Nico Furletti, Ryan Li,  Joe Maucieri, Mason Neer, Matt Olivo, and Daniel Rivera took the winning title. "It feels great [to be the winner]," said Chernov. "We put in a lot of work and a lot of effort, practicing in and out of school." 
However, the team's success in the competition did not come without any challenges. Furletti mentioned that all eight group members were only able to practice together once, with several members sick with COVID or the flu. 
Phys. Ed teacher Meredith Winchell thinks the voting involving students and teachers helps increase school spirit."….making it more of a competition also helps students get more excited about winning each year," said Winchell.
Steffner hopes to continue this tradition in the future, making it bigger by getting more dances included.