The GOAT of Soccer
The Lance's take on sports GOATs
In this series, The Lance will compare athletes from numerous eras to determine who is the greatest of all time in each sport. Defining generational talents is a difficult process, but our opinion reflects our understanding of soccer as well as these spectacular athletes' accolades and legacy.
3. Ronaldo Luís Nazario de Lima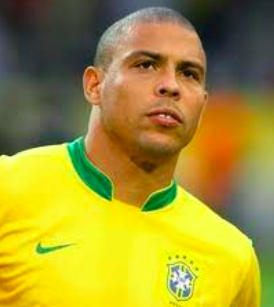 Even people who don't watch soccer know about Portugal's Cristiano Ronaldo, but few people know that there was another player named Ronaldo who was arguably as good. Infamous for his iconic haircut he had at the 2002 World Cup and for his all around dominant play-style, he is one of the best of all time. Ronaldo Nazario, also known as R9, is one of the most technically skilled strikers of all time, combining his excellent dribbling ability with clinical finishing. He was a very physical striker who had strength and speed, making him nearly unstoppable. His signature move was iconic: he dribbled the ball past the keeper and put the ball in the empty net. His dribbling and creativity is unmatched and some even consider him the most talented player of all time. At a young age he was super skilled, rising from Brazil and soon dominating the European football scene — a huge shift that R9 made seamlessly. At the age of 21, R9 won his first Ballon d'Or, and to this day he is still the youngest player ever to win the award. Ronaldo had the potential to be the best player to ever play the sport but unfortunately constant injuries to his knees plagued his career.  Still, his unmatched talent lands him a spot on our list as the third best player of all time.
Accolades:
2x Ballon d'Or
1x European Golden Shoe
2x Fifa World Cup
1x World Golden Ball
1x La Liga
1x Copa Del Rey
2. Cristiano Ronaldo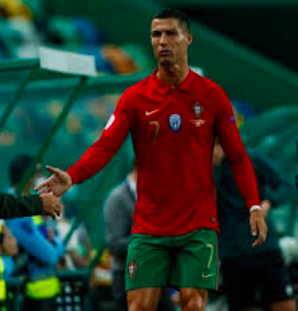 Cristiano Ronaldo is one of the most recognizable faces in the history of soccer, and his long standing rivalry with Barcelona's Lionel Messi is what characterizes the modern era. Through this rivalry, Ronaldo, also known as CR7, has proven himself as one of the best athletes of all time as well. His physical stature represents his game well, as a physical aerial presence with silky dribbling that compares only to other greats. Historically, CR7 has had success in multiple countries, at both club and international competitions. Starting off in the youth development of Liga Nos, Portugal's domestic league, Ronaldo rose to stardom alongside Sir Alex Ferguson's Manchester United team, winning multiple Champions League Titles, multiple Premier League Championship and an FA Cup. The sheer dominance of Ronaldo in important games is something unique and comparable to the killer instinct of NBA GOAT Michael Jordan. As the Champions League leader in all time goals, Ronaldo provides scoring for his team at all times, yet he still falls short in La Liga Goals behind Messi. Ronaldo has also won an international trophy with the 2016 Euros, but received much criticism since he was injured for the Cup Final and missed the most important game of the tournament. This criticism can sometimes become clear in other matches, where Ronaldo becomes complacent in games and does not take over the way Messi does, keeping him slightly below the number 1 spot on our list. 
Accolades:
5x Ballon d'Or
5x UCL
3x Premier League
2x Serie A
2x Copa del Rey
3x UEFA Men's Best Player
2x La Liga
1x Euros
1x UEFA Nations League
4x European Golden Shoe
1. Lionel Messi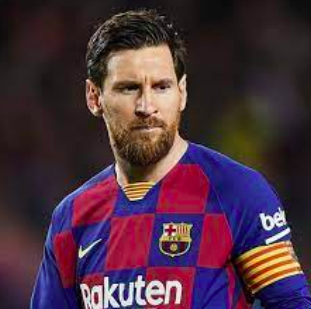 Lionel Messi is truly the most gifted and skillful soccer player of all time: the GOAT of soccer. Messi has become the face of soccer because of his dominant play-style that has seen him put up astronomical numbers consistently for the past 12 years. His creativity matched with his unparalleled quick feet and excellent ability to read the game has made him an unstoppable force. This is also proven by his accolades which include:
Accolades
 6x Ballon d'Or
5x European Golden Shoe
4x UCL Winner
10x La Liga Titles
3x UEFA Men's Best Player
6x Copa Del Rey Titles
1x World Cup Golden Ball
7x La liga Golden Boot
5x UCL Golden Boot
8x Spanish Super Cup
Second Most UCL Goals of All time
Most Goals in La Liga of All time
Most goals in one calendar year (91 goals)
These accolades show his dominance-matched only by Cristiano Ronaldo. He holds the record for the most Ballon d'Or, which is awarded to the best player in Europe, and he also holds the record for the most European Golden Shoe awards, which is given to the player who scores the most goals in the year. Messi arguably also has the greatest achievement in the history of sports with his monstrous 91 goals in one year which beat the previous record of 85.
The rivalry between Messi and Ronaldo is an incredible display of skill and passion for the sport, and is one of the best stories in the history of soccer. While, Ronaldo has certainly cemented himself as an all time legend, he currently is falling behind Messi comparatively. The Portuguese striker only leads Juventus in goals. Messi leads Barcelona in goals, assists, key passes, and expected goals created (even if his teammates can't finish).  
As fun as it is to compare two of the world's best, with Messi as our consensus number one, it is always better to appreciate greatness than worry too much about rankings. The embodiment of the spirit of soccer lies within Messi and Ronaldo, and their rivalry is a generational comparison that defines soccer as The Beautiful Game.