Upcoming Movies 2 Be Hyped For
The highly anticipated sequel
Movie theaters are back in business! Time to gather your friends or family and take a trip to the cinema. Since we know you already binged the films recommended in last year's "Upcoming Movies," here are some of the best movies coming to theaters within the next year to hold you over until our next installment.
The Last Duel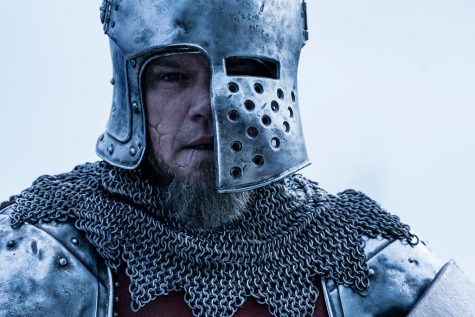 Legendary director Ridley Scott's (Alien, Gladiator) The Last Duel dropped this past Friday, October 15. Featuring an award-winning cast, including Matt Damon, Adam Driver, and Ben Affleck, this medieval thriller is about a duel between two cold-blooded French knights. With generally positive critic reviews, the movie is expected to be an immersive cinematic experience, with its suspenseful plot and gloomy yet captivating cinematography.
Spider-Man: No Way Home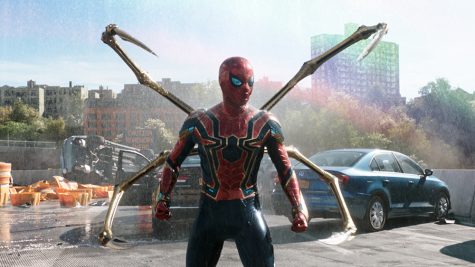 Probably the most anticipated movie on this list is Marvel's Spider-Man: No Way Home. After the leak of its trailer, fan theories regarding cast and characters have been swirling around the internet. The most popular, yet controversial, theory is the possible combination of different cinematic universes within Marvel. Fans are theorizing that Andrew Garfield and Tobey Maguire will appear alongside Tom Holland, connecting the three different spider-man series. So far, the trailer itself looks promising, featuring Benedict Cumberbatch's Doctor Strange and Alfred Molina's Doctor Octopus. Rumors of other villains appearing in the movie such as Willem Dafoe's Green Goblin and Jamie Foxx's Electro have been roaming Twitter as well. Be ready for the epic experience on December 17.
Licorice Pizza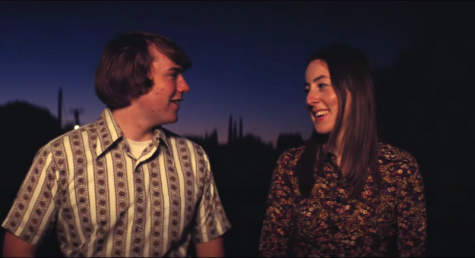 One of the best directors of all time, Paul Thomas Anderson (PTA) (There Will Be Blood, The Master), is back, but with a different film than usual this time around. This coming of age rom-com takes place in 1970s LA, where a teenage actor and young woman fall in love. Usually, PTA obtains some major stars for his leading roles, such as Joaquin Phoenix or Daniel Day-Lewis. However, he switched it up in Licorice Pizza, placing Alana Haim and Cooper Hoffman, two lesser-known actors, in main roles. Hoffman's late father, Phillip Seymour Hoffman, was in almost all of PTA's other films, making his son's appearance even more special. The dramedy releases on November 26.
The Tragedy of Macbeth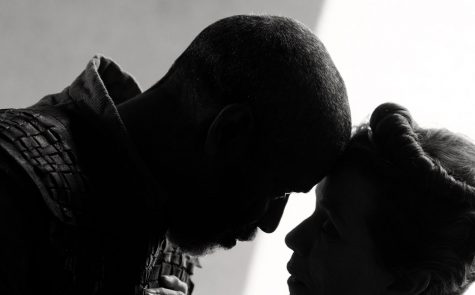 Fan of A24? If you are, then this is the perfect movie for you. The Tragedy of Macbeth is the perfect combination of A24's medieval-set The Green Knight (2021), and the black & white, ominous visuals of The Lighthouse (2019). Award-winning director Joel Coen (Fargo, No Country for Old Men) brings a remake of Shakespeare's play of the same name. Featuring Denzel Washington and Frances McDormand, the plot revolves around a Scottish lord's rise to power. The film comes to theaters on Christmas Day.
The Batman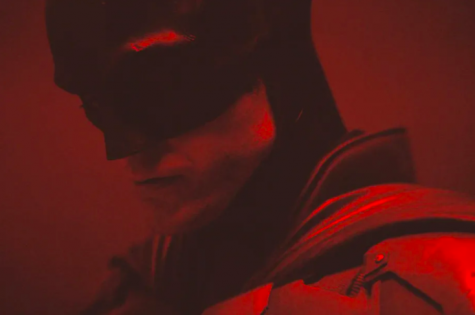 The only movie yet to be released from the original Upcoming Movies to Be Hyped For—other than The French Dispatch, which comes out this Friday, October 22—is The Batman. Though the trailer was released almost exactly a year ago, the hype is still here. For the first time since the Dark Knight Trilogy, we get to experience a brand new Gotham and Bruce Wayne, this time featuring Robert Pattinson as Batman (AKA Robert Battinson), Colin Farell as the Penguin, Zoe Kravitz as Catwoman, and Paul Dano as the Riddler. The gloomy, intense trailer, with Nirvana's "Something in the Way" playing in the background, shows the dark route the plot may be taking, similar to DC's last critically acclaimed movie, Joker. After numerous delays, an official release date was finally confirmed for March 4, 2022.