Top 10 Sitcom Christmas Episodes
Out of Christmas movies to watch? Try these shows instead
This Christmas, there isn't much else to do besides switch back and forth between TV channels and various streaming services, hoping to stumble upon an iconic Christmas movie like Elf, Home Alone, or A Christmas Story. But what about all the Christmas TV episodes that often go unappreciated this time of year? Movies can't receive all the hype, especially when thousands of Christmas episodes air every year. At the top of all Christmas episodes on TV are sitcoms—funny, lighthearted, and wrapped up in a succinct 22 minutes, a good sitcom Christmas episode rivals any movie. So, if you need cheer at the end of this dreary year, consider adding these top 10 Christmas sitcom episodes to your watchlist.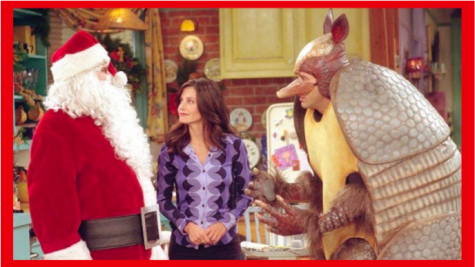 10.
Friends
, "The One with the Holiday Armadillo" (season 7, episode 10) 
Ross dresses up as the "Holiday Armadillo" in an effort to teach his Christmas-loving son Ben about Hanukkah, but he is interrupted by Chandler—I mean, Santa—and quickly loses Ben's interest. This episode is well-remembered among Friends fans as the show's best Christmas episode. It's on-brand for the holidays to see Ross and Chandler (with the addition of Joey, dressed as Superman) work together to help Ben enjoy both Christmas and Hanukkah. Plus, bonus points for the fun costumes and a young Cole Sprouse as Ben.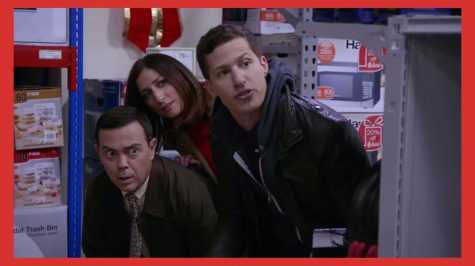 9.
Brooklyn Nine-Nine
, "Yippie Kayak" (season 3, episode 10)
This episode brings Jake's favorite movie, Die Hard, to life when he is trapped in a department store with Gina and Charles on Christmas Eve. On a last minute trip to buy Christmas gifts, the three realize that the store is being robbed, causing Terry to abandon his own celebration to rescue them from the hostage situation. "Yippie Kayak" puts an action-filled twist on a typical sitcom Christmas episode while still remaining fun and festive, and the precinct's sense of family fits the holiday spirit perfectly.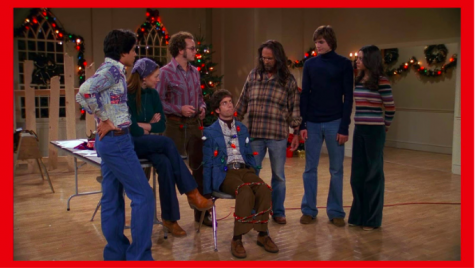 8.
That '70s Show
, "An Eric Forman Christmas" (season 4, episode 10)
When Eric is appointed as the director of the church's Christmas pageant, complications arise when he casts his friends in all the roles and they can't seem to agree on what route to take the performance. The group is upset that Christmas isn't as fun as it used to be when they were kids (a theme especially relevant to this year's COVID Christmas), but Kelso's childlike enthusiasm for stop-motion Christmas cartoons could make any Grinch feel the Christmas spirit again.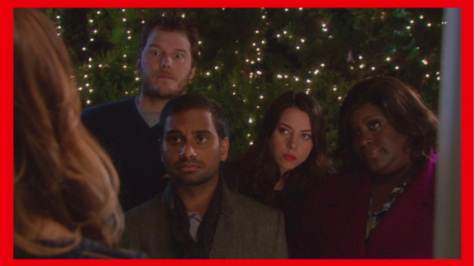 7.
Parks and Recreation
, "Ron and Diane" (season 5, episode 9)
On their way to their infamous "Jerry Dinner," April, Andy, Tom, and Donna realize that Jerry is hosting a Christmas party that night, and they were not invited—or so they thought. Their desperate efforts to be let inside are hilarious, and even though they torment him on the daily, Jerry is ultimately thrilled to have them in attendance—a great display of holiday kindness. Sadly, Jerry's party is merely a subplot, shadowed by Tammy II's plan to foil Ron's woodworking awards dinner. Although the main plot is one of the show's funniest, this episode would be ranked higher if it were more adherent to the holidays.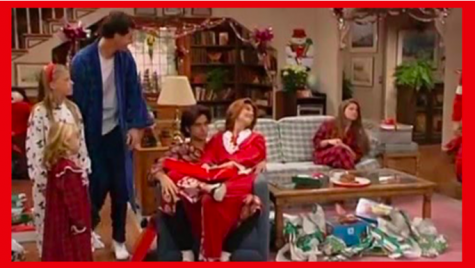 6.
Full House
, "A Very Tanner Christmas" (season 6, episode 12)
With three Santas and snow in California, "A Very Tanner Christmas" is a truly classic Christmas episode. Christmas is blue for DJ and Danny, who struggle with their respective holiday romances just before their family Christmas party. Jesse's effort to teach Stephanie and Michelle the importance of giving rather than receiving highlights the true meaning of Christmas and is sure to make viewers feel warm and fuzzy. Jesse's romantic gesture to his wife, Becky—treating her to a white Christmas like the ones she experienced growing up—is heartfelt and the perfect way to end such a comforting episode.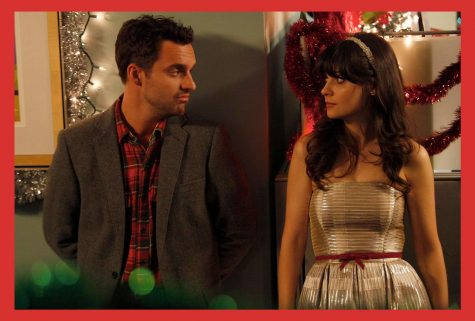 5.
New Girl
, "The 23rd" (season 1, episode 9)
The loft-mates plus Cece and Paul take on Schmidt's workplace Christmas party on Christmas Eve Eve. Schmidt is hilarious as his office Santa, and Winston's scenes with Schmidt's boss's young son are cute, too. The highlight of the episode is the end, when Nick makes a detour to Candycane Lane in an effort to lift Jess's spirits. All the houses' Christmas lights are off, but that doesn't stop Nick from banging at their doors until the lights come on. Although Jess and Paul's breakup drags the mood down at Schmidt's office party, the merry ending definitely makes up for it in terms of holiday cheer.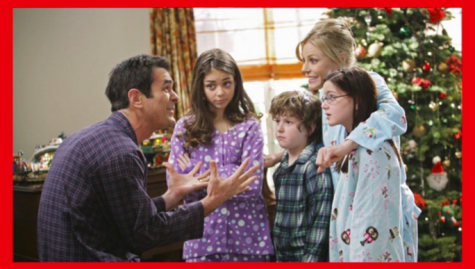 4. Modern
Family
, "Undeck the Halls" (season 1, episode 10)
Modern Family's first Christmas episode features three equally entertaining Christmas plots. Phil threatens to cancel Christmas at the Dunphy house unless one of the kids owns up to some questionable behavior, while not everything goes as planned during Lily's first experience with Santa. Meanwhile, Jay butts heads with Gloria and Manny in the fight for his usual Christmas celebrations versus their Colombian traditions. "Undeck the Halls" is fun and family-oriented, but still as consistently witty as the show's regular episodes.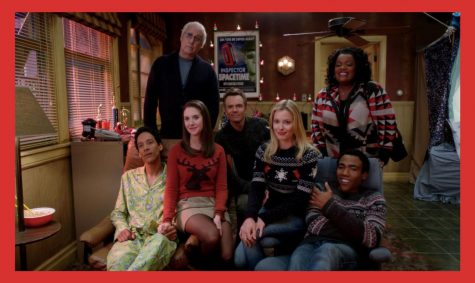 3.
Community
, "Regional Holiday Music" (season 3, episode 11)
Although a satire poking fun at FOX's hit musical show Glee may not sound very Christmassy, "Regional Holiday Music" is definitely worth a try. When Greendale's notorious Glee Club has a collective nervous breakdown, the club's director asks the study group to fill in for them at the school's Christmas pageant. In an effort to spend time with his friends before they part for the holidays, Abed attempts to recruit the group to perform in the pageant—through song. With five original holiday musical numbers, a manic Glee Club director, and Donald Glover rapping pre-Childish Gambino, what more could you ask for in a Christmas episode?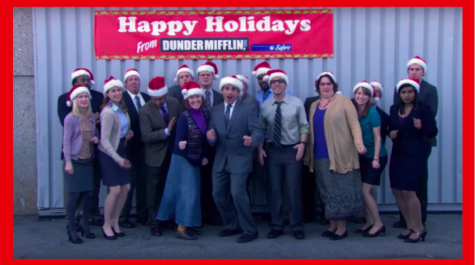 2. The Office
, "Classy Christmas" (season 7, episodes 11 & 12)
"Classy Christmas" is packed with so many great plots that it couldn't fit into just one episode. Darryl's effort to make sure his daughter has the best Christmas ever brings the family aspect of the holidays, while the Michael-Holly-AJ love triangle brings the drama. Plus, Pam's endeavor to outdo Jim with a thoughtful gift makes viewers love their relationship even more. Not to mention Jim and Dwight's ultimate snowball fight showdown, where we finally get to see Jim instead of Dwight on the receiving end of a legendary prank. Altogether, the "Classy Christmas" episode duo is a satisfying watch guaranteed to get you in the mood for the holiday season.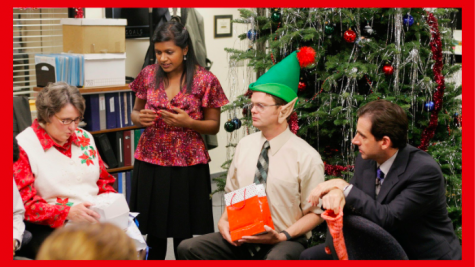 1.
The Office
, "Christmas Party" (season 2, episode 10)
The Office knows how to make a good Christmas episode, and its very first attempt sets the bar high for all its Christmas episodes to come. Although it doesn't exactly embody the holiday spirit of giving, this hilariously botched Secret Santa-turned-Yankee Swap—featuring a $400 iPod and Phyllis's handmade oven mitt—comes with a valuable lesson: always stay within the gift exchange price range. Plus, Jim's heartfelt gift to a then-engaged Pam—a gift memorable enough to be referenced until the show's last episode—left fans with what is perhaps the most burning question of the series: WHAT WAS IN THE TEAPOT LETTER? And we can't forget Michael's iconic line: "Happy birthday, Jesus. Sorry your party's so lame." Hilarious, festive, and iconic, "Christmas Party" truly is the Christmas episode to end all Christmas episodes.