25 Holiday Gifts for Under $25
$14 left in your bank account shouldn't stop you from giving this holiday season
As broke teenagers, trying to find an affordable, last-minute stocking stuffer or holiday gift can be overwhelming. But the perfect present doesn't have to come straight from the North Pole. From fuzzy socks that keep you warm to board games that entertain friends and family, these 25 fun gifts could save you and your wallet this holiday season. 
1. Gift cards
Teenagers practically keep Chipotle, Starbucks, Target, Dunkin', and Chick-Fil-A in business. Not only are they nearby, but they also are great lunch go-to's.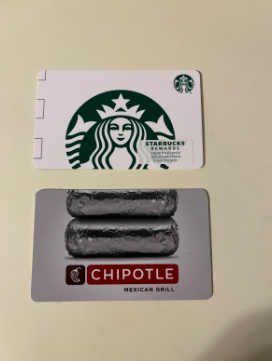 What's better than enjoying your favorite holiday drinks in a festive way? These mugs will not only get you in the holiday spirit, but can also make a perfect gift for family and friends! Plus, there are a million different options–you can get one at almost any store.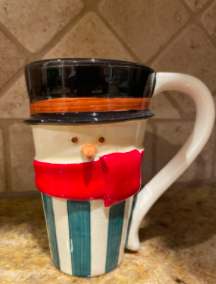 3. Candy/chocolates
If you need a gift for a friend who devoured all their Halloween candy right away, we promise these options won't disappoint: Twizzlers, Snickers, Lindor, KitKat, M&M's, Ferrero Rochers, Twix, Reese's, and Toblerone.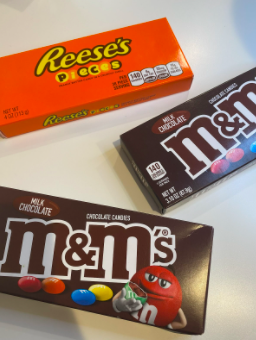 4. Speaker
How are you going to listen to The Lance's Winter Playlist if you don't have a speaker? This speaker is a great option that won't break your budget.
5. Vinyls
If a speaker just isn't cutting it for your late-night jam sessions, vinyl can get the job done. Here are some of our favorite artists to let loose to: Taylor Swift, Adele, Olivia Rodrigo, Lana Del Rey
6. Board/card games
Classics like UNO, Monopoly, and Cards Against Humanity are great options for the week-long winter break when you run out of things to do with friends and family!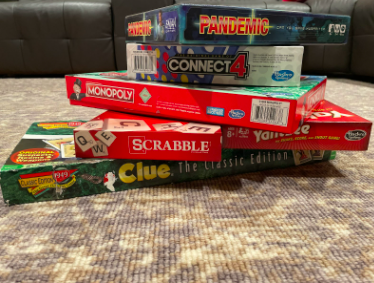 This is a perfect gift for those friends that got into art during quarantine last year, and want to continue to fuel their passion for their newfound hobby.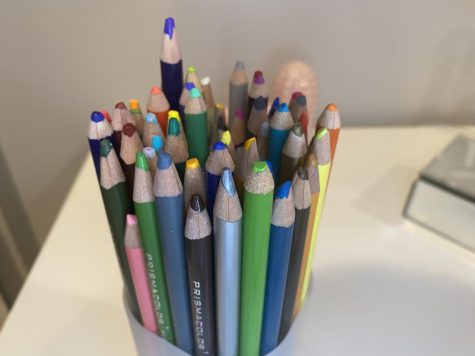 8. Books 
Check out some of our BookTok favorites!
It Ends with Us by Colleen Hoover
The Song of Achilles by Madeline Miller
They Both Die at the End by Adam Silvera
Daisy Jones and The Six by Taylor Jenkins Reid
9. Christmas Candles
A sweet holiday scent makes a sweet holiday gift. Some of our favorite scents are Movie Night Cocoa and Magical Frosted Forest.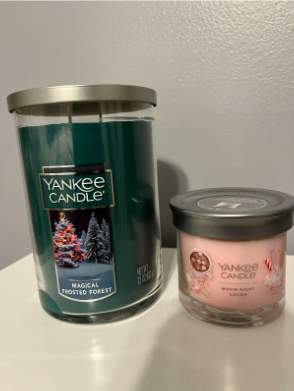 10. Slippers/Fuzzy socks (womens/mens)
It's necessary to keep your feet warm in this brutal NJ winter weather. With different color options, these fuzzy socks are not only inexpensive but also fashionable.
11. Hoodie Blanket
Everyone, including us, loves a good comfy! A top trending gift last year, these are still the cutest and coziest ways to stay warm. 
Essential for those cold winter nights by the fireplace.
New year, new you: As we get older, abandoning the childhood style in our rooms is a necessity. This pillow duo is the perfect start for a room makeover. 
Looking to complete your winter outfit? Winter gloves are the perfect solution. 
Teenagers are notorious for taking hours to get ready to go out. Vanity mirrors can provide the perfect lighting for doing hair and makeup–making the process much more efficient!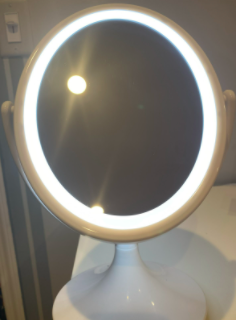 Throwing it back to the 80s this holiday season, these hair ties are perfect for practical needs or as accessories.
Stylish, chic, easy gifts.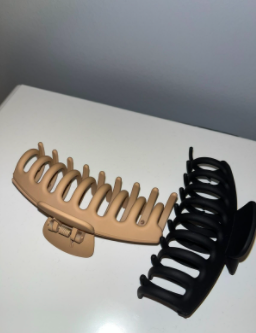 This is one of the hottest skincare trends blowing up on TikTok, so why not let your loved ones give it a try this holiday season? 
What teenager wants tangled necklaces and lost bracelets? Definitely not us. Jewelry organizers seriously save the day.
20. Phone charger
We're always scrambling to keep our phones alive, so a phone charger is a must-have!
Start off the new year organized and productive.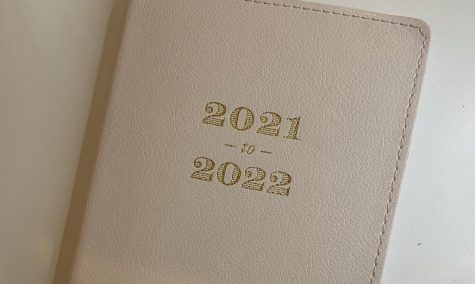 Can't get to a store or don't have time for shipping? The school store has plenty of great options!
22. Phone case wallets
As they say, less is more. There's no need to go through the hassle of carrying around a real wallet, when these phone wallets keep our money and cards safe.
23. Lanyard
Sick of constantly losing your keys, IDs, and cards? Lanyards solve this problem by keeping it all in one place.
24. Water bottle
Ditch the plastic and settle for an eco-friendlier option!  
25. Beanie
Cute for the season and a great way to rep NVOT.