Winter Movie Marathon
Winter flicks for when you can't handle any more Christmas movies
Tired of watching the same old dull Hallmark Christmas movies? While most winter movie marathons revolve around a holiday theme, there are many non-Christmas movies that fit the bill as well. Here are some unexpectedly riveting movies you can watch while cooped up on a snowy winter night. 
Hateful Eight (2015)
Available on Netflix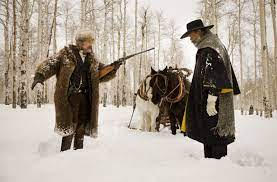 Kicking off the list with Quentin Tarantino, a director known for his controversy and eccentricity, Hateful Eight is a western movie with a twist: a blizzard. Stranded in the mountains, bounty hunter Major Marquis (Samuel L. Jackson) hitches a ride with "The Hangman" (Kurt Russell). Together, they approach an isolated cabin, where they are greeted by four other strangers. Soon enough, they're tied up in a mysterious plot of betrayal and deception amongst a raging snowstorm. The three-hour runtime goes by faster than it seems, as the plot twists and turns constantly grab your attention. As one of Tarantino's most underrated pieces, this mystery is overall an absorbing experience that will have you on the edge of your seat the entire time, quite the polar opposite of a holiday movie.
Blade Runner 2049 (2017)
Available on HBO Max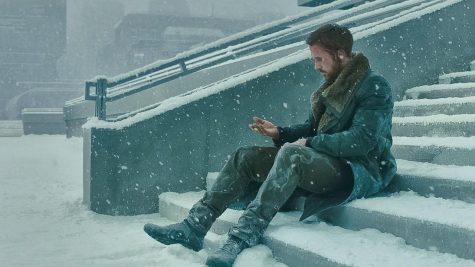 In this neo-noir directed by Denis Villeneuve, Officer K (Ryan Gosling) ventures through a dystopian society where  CEO Niander Wallace (Jared Leto) of the powerful Tyrell Corporation runs a tyrannical government. Now, a world teeming with overpopulation is almost completely decimated, replaced with programmed slaves, causing K to question his fabricated humanity. The critically acclaimed film contains some of the best cinematography in modern American cinema with its postmodern, neon aesthetic and vibrant color palette. The holiday season just isn't complete without that good old-fashioned post-apocalyptic film that makes you question your existence :).
Eternal Sunshine of the Spotless Mind (2004)
Available on Amazon Prime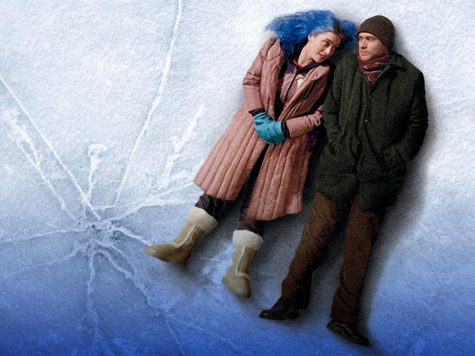 After a distressing breakup, Clementine (Kate Winslet) has her memories of her relationship with Joel (Jim Carrey) erased through a futuristic procedure. When Joel finds out, he decides to get the procedure too. However, while he is put asleep, he realizes his best memories are with Clementine and does not want to feel empty inside. Spending most of the movie inside Joel's mind, experiencing mementos of the past, this sci-fi romance is set in the winter to represent the dark, gloomy mood that overtakes him. Possibly the most romantic movie of all time, this film will leave you heartsore but also alive—definitely not your typical Hallmark romance.  
Fargo (1996)
Available on Amazon Prime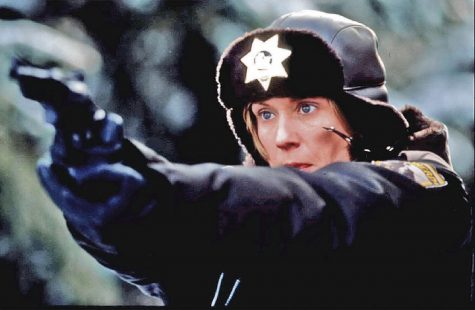 Taking a break from more serious cinema, this Coen brothers classic takes place in the midst of a cold Minnesota winter. On the surface, Fargo is a neurotic and quirky tale of a kidnapping scheme gone horribly wrong, with a local cop (Frances McDormand) left to investigate a murder mystery by her lonesome. From the characters' clumsiness to their thick northern accents, not only is the film an iconic crime thriller, but also a comedic masterpiece. It's truly not Christmas without the wood-chipper. 
The Lighthouse (2019)
Available on Amazon Prime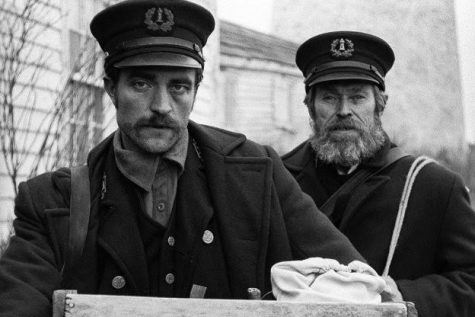 For all the psychopaths out there who are scary-movie fiends, this is the perfect winter movie for you. Stuck on a small, rocky island in the dead of winter with only a lighthouse, two lighthouse keepers (Willem Dafoe, Robert Pattinson) go down the rabbit hole of insanity as they lose track of time and become completely isolated. The Lighthouse isn't your average jump-scare thriller, but rather a slow-burning, psychological horror. This movie is where boys become men. 
The Grand Budapest Hotel (2014)
Available on Amazon Prime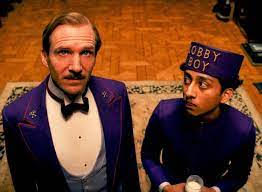 Back to more upbeat movies, we have director Wes Anderson's masterpiece, The Grand Budapest Hotel. When a hotel concierge(Ralph Fieness) and his best friend, Zero (Tony Revolori), get wrapped up in a murder plot, they take on a great odyssey to hide from the authorities. This cozy, family picture is like eye candy with its colorful, symmetrical shots, typical of Anderson's cinematography. As the most warm and fuzzy film on this list, The Grand Budapest Hotel offers a different type of movie to watch with your family around the holidays.