Trends to Leave in Summer
Advice on what NOT to wear this Fall
Summer 2021 was a huge time for fashion—we all had our fair share of fun experimenting with patterns, clashing colors, and layering clothes … but that was summer. Some of the trends that were generated in those three months will leave a lasting impact on the fashion industry and our closets, but many will soon leave us regretting the dent they made in our wallets.
DISCLAIMER: Fashion is all about self expression, so there is no limit to what you can or cannot wear! However, the trend cycle never stops moving, so we are giving you our two cents on the trends that should be left with the warm weather. They were good while they lasted, but it's time to make room for the new!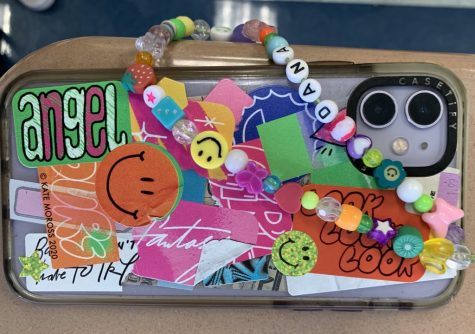 Beaded accessories
Colorful beaded necklaces were all the rage this summer, but the expiration date of this trend is long overdue. These summer camp-esque beaded necklaces are simply just too loud and busy for the chill, neutral vibes of fall. Also, falling into the same category, beaded phone charms are the opposite of tasteful. While they were cute momentarily, they are not stylish in the long run.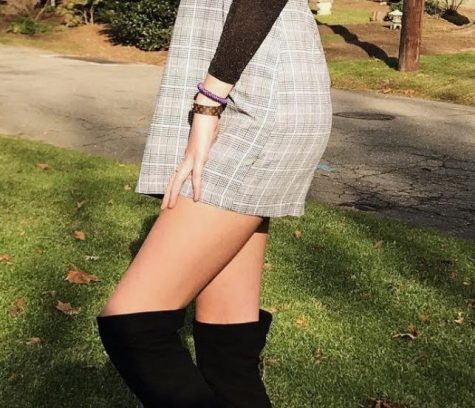 Plaid skirts
Plaid skirts made a HUGE comeback in the summer of 2021, and although they will always be a closet staple, they are in dire need of hibernation. While we live for '90s inspo, the Clueless vibes are leaving us clueless as to how these skirts made an appearance in 2021 fashion. They simply look too much like a school uniform to actually wear to school.
But we recommend finding a safe spot for them in the back of your closet so that you can be prepared for their inevitable comeback in another five years.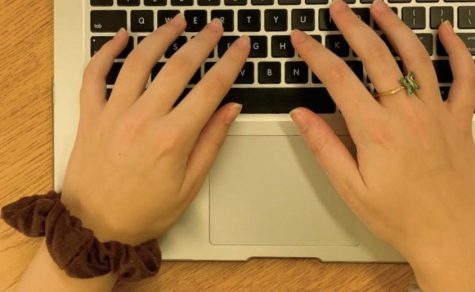 Scrunchies
Scrunchies were all that in the era of the "VSCO girl," but now they are just tacky! They are perfectly acceptable to use as a hair tie (which is what they are made for), but they no longer have a place as an accessory. If you didn't already get rid of yours, do it now.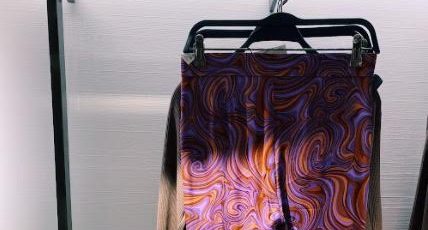 Funky, bold patterns and prints
They were super fun for the summer, but now that we are entering fall, it is definitely time to tone it down in terms of funky patterns. Pops of color are a great addition to any outfit, but against the earthy backdrop of autumn, the style is overwhelming and way too loud.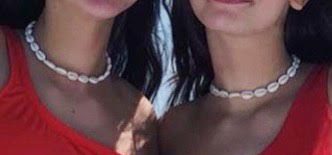 Shell necklaces
We understand that this necklace might act as a reminder of your trip to the shore this summer, but summer's over… This almost requires no explanation, but does the VSCO girl ring a bell? It's dead.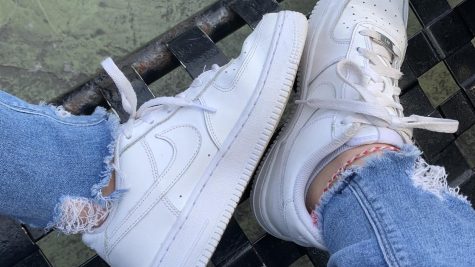 Air Force 1s
We will say it again, the overuse of a trend is what leads to its demise. There's no denying that AF1s are a closet staple, but they've become basic. We suggest you switch to Converse for a more interesting choice of footwear.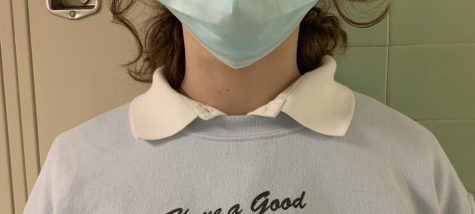 Collars under sweatshirts
Another lovely outfit combination that was completely ruined by overuse. This sophisticated look lost its originality, therefore losing our respect. Reserve the collars for the country club, we don't need them in the hallways of OT.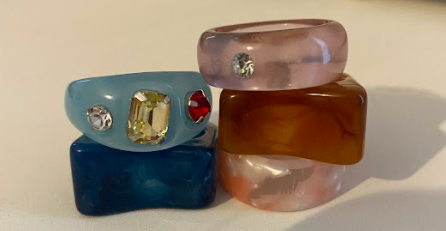 Super chunky rings
What are we doing here? Fashion is all about looking cute and feeling comfortable, and there is no way those rings are comfortable. We are in school to learn, and there is no way you can hold a pencil with those on your fingers.
We weren't too harsh… right? While we may have just bashed items that you consider fashion must-haves, remember that trends are constantly changing and fashion is on an individual basis. So no matter what we say, make sure to wear what makes you feel good. Confidence is key — love what you rock and rock what you love, and always do it with your head held high. Who knows? Maybe you'll start the new hottest trend.