Comeback Season
Varsity Field Hockey claims most program wins since 2010
This year, the varsity field hockey team managed to have one of the most significant turnarounds in program history. For the past few years, the team hadn't won more than four or five games, but this year was unlike any other.
According to senior Nina Stonitsch, one of the team's four captains, the team this year proved to be a "significant contender in [its] league." They ended their season on October 20 with a record of 8-10, despite starting the season on September 9 with a five-game losing streak. 
At the start of the season, the team played as individuals rather than as a team. Junior Melissa Brennan said "[they] all wanted to be 'the star.'" A the season progressed, the team "learn[ed] to trust each other on the field" and to play as a cohesive unit. 
Head coach Amanda McCarthy agreed with Brennan that the team's initial chemistry was an issue. She expressed the importance of "building a positive culture for [the] team," which eventually strengthened their performance on the field. 
Another challenge that the team faced was getting over the "mental block of losing," said Stonitsch. As a result, McCarthy discovered that the energy and momentum of the team needed to change. Freshman Madison Kosmark added that overcoming their "bad attitude" after every loss helped push them forward and achieve a four-game winning streak by October 7. 
McCarthy said that "this season is the culmination of four years of hard work for the seniors and underclassmen who just want to win and prove they can compete in [their] league and county." Especially with a four-game win streak, the team's newfound confidence gave them the momentum they needed to finish the season strong. With 13 returning seniors and nine out of the ten starting players being seniors, that experience contributed to the team's improved record.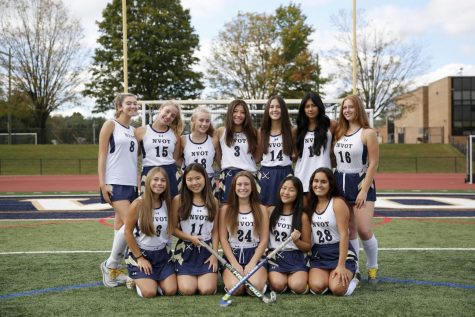 Although they didn't qualify for states, Brennan noticed that the team's turnaround changed the field hockey team's reputation. "Most people in [the] school don't think of field hockey as a 'winning team,'" said Brennan. But, after their breakthrough season, the team is ready to play in future seasons with their newfound confidence and positive energy.