The Lance's Hot Takes 2
We're back with more takes on the hottest celebrity drama
What's up OT? Livi and Gianna here. We know you missed us. Here are our opinions (the only ones that matter) on the most recent celeb gossip. 
Euphoria Season 2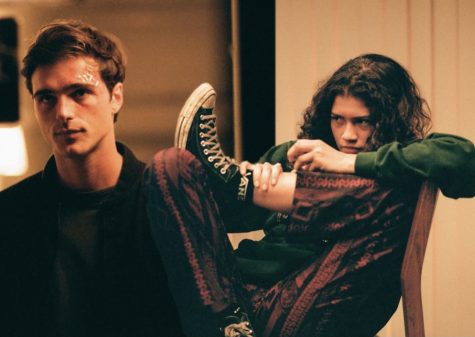 Get ready for highschoolers to start acting weird… weirder than usual.
We are all stoked for the new season of Euphoria—it fills the void of having a painfully average high school experience. But why is this show held in such high regard amongst teenagers? Although Euphoria is set in a high school, it is wildly unrealistic, and seriously messed up. 
We understand the appeal of the critically acclaimed show, but beware: Euphoria contains very sensitive and explicit content, and is not to be taken lightly. Even with disclaimers galore that warn of the graphic content, the show remains popular amongst younger audiences…which is concerning to say the least. The behavior of your favorite characters by no means excuses this behavior in real life. With the fun fashion and creative cinematography comes the topics of trauma, violence, toxic relationships, and drug abuse. RED FLAGS ARE WAVING.
On a different note, the casted actors–although we love and cherish them–could never pass as teenagers. Among them is our beloved Zendaya, who seems to be everywhere recently… 
Are Tom and Zendaya O.T.P., or simply just a stunt?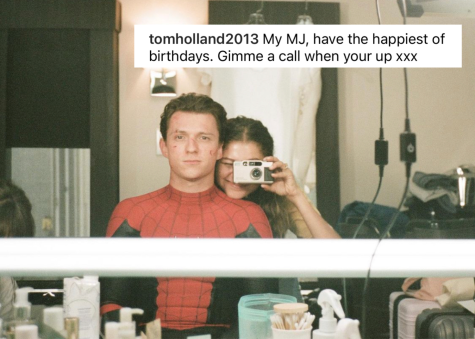 Tom Holland has Zendaya trapped in his web of love. 
Holland and Zendaya starred as love interests in the last three Spider-man movies. Did the romance really transfer to offscreen, or are we being played for publicity? 
Livi's take: They are SO real and SO cute. Simply put, Zendaya looks far too whipped for this relationship to be an extension of movie promotion. If they were fake, this relationship would go down as one of her best acting performances.
Gianna's take: Fake. Period. It is a total publicity stunt. Based on their massive height difference alone, it cannot be legit. I just can't see the chemistry!
Our Spider-Men (haha) are really immersed in the dating scene at the moment.
Andrew Garfield is the latest heartthrob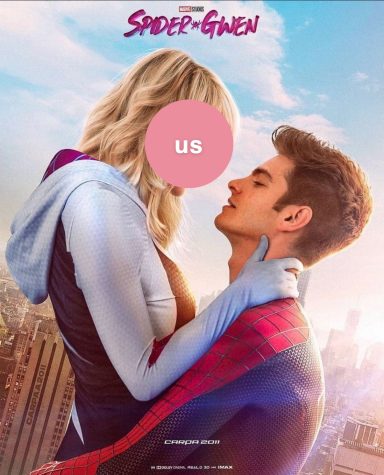 SOMETHING IS GOING AROUND! We're talking about a love-bug, the bug, in question, being a certain spider. 
The internet has named Andrew Garfield their current it-boy, and we are totally here for it, even if it is 10 years late! We have to give it to him, he looks great for 38. Kinda old.
Aside from his charming good looks, his personality is what is capturing hearts worldwide (YES, WE ARE GROWING AS A SOCIETY!!). In a viral interview from when they were still an item, Garfield describes his (now ex) girlfriend Emma Stone as "…like a shot of espresso." His words are swoon worthy. 
He is the full package deal! He has a gorgeous face, an attractive persona, an incredible talent for acting, AND CAN EVEN SING (as seen in tick, tick… BOOM! on Netflix). We are completely in favor of the attention he is getting, and hope that we can see more of our favorite guy in a certain marvel franchise.
Speaking of singers, the Hadids definitely have a type.
Are the Hadids problematic? Like, yeah.
The Hadids do not have the best reputation when it comes to public relationships.
First it was The Weeknd and Bella Hadid who split. This one broke us.
Next, Zayn Malik and Gigi Hadid called it quits after six years of dating and having a daughter together. Devastating.
And now, it's Anwar Hadid and Dua Lipa who have shattered our hearts with a breakup announcement. 
The Hadids are scoring all of the hottest, most sought-after singers, but why can't any of them seem to lock these relationships down?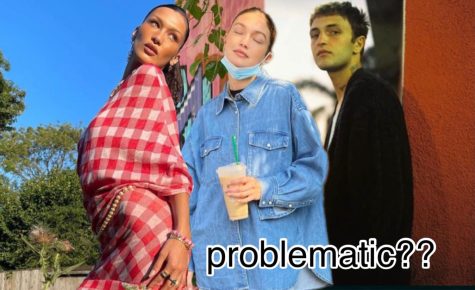 While we don't know much about the inside details of these couples, we speculate that the root of many relationship problems they face traces back to a certain crazy mom. Yolanda Hadid. She's nuts. And coincidentally, those seem to be her favorite food. She is THE almond mom.
Yolanda starred on the reality show The Housewives of Beverly Hills, where America was able to observe her heavy involvement in helping her children navigate the modeling industry. Yolanda's daughters, Gigi and Bella Hadid, have become some of the biggest names in the modeling industry, but at what cost? Yolanda, a top model back in her day, can be seen on screen pushing diet culture on her daughters in a way that many people, including us, believe to be toxic and damaging. Thanks, mom! 
Anyway, we are waiting for the drop, "Beware of the Mom" ZAYN, featuring Dua Lipa and The Weeknd.
Speaking of The Weeknd….
Defending The Weeknd at all costs
We stan The Weeknd. 
Over the years, the Weeknd has consistently supplied us with amazing music. Most of his devoted fanbase, and even those who aren't committed listeners, would maintain that he is a true artist. However, the Weeknd has yet to receive the credit he deserves, in the form of Grammy awards, for his recent works. Now, with his new album out, there are mixed reviews. Are we going to have to fight off scary old Grammy men and fake fans? 
Need a quick recap of what exactly we are talking about? Here you go. 
After Hours, The Weeknd's previous album that was both commercially and critically acclaimed, did not receive any Grammy nominations. This was a shock to almost everyone. When his viral song "Blinding Lights" was expected to be put up for both song and record of the year, which we thought he would for sure take home. While this was never confirmed, it is highly speculated that his lack of Grammy nominations was an act of retaliation from the Recording Academy, as his music is widely consumed and enjoyed by all. This can be deduced from his large fanbase and 2021 Superbowl performance. However, this might have been the reason he was snubbed.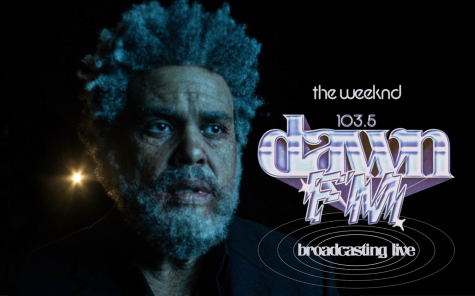 Now about the new stuff…
Dawn FM is not just music, it's an experience. Although many may argue that this album was a miss because it deviates from his usual upbeat style, we appreciate the new direction he is taking with his music. People who can't appreciate this album have little variety in their music taste—just because it was not the direction we expected The Weeknd to take with his album, it is by no means a disappointment. Overall, we rate it five stars. 
With how much we like his new album, it worries us that he won't get the recognition he so deserves, as his last album was tragically robbed of its Grammy nominations due to drama revolving around his Pepsi halftime performance. Honestly, we just hope he finally gets the recognition that he deserves for his music. The Grammys last year let both him and his fanbase down with their neglect to his talent just because of some disagreements within the industry. But then again, who wants to perform their music at a music award ceremony for which you have NO NOMINATIONS??
We wanna know who his muse is, and sincerely thank them for their influence.
Your Kardashian Rundown
Did you really think it was possible to avoid the Kardashians in one of these? 
Pete and Kim dating for realsies
Maybe we were wrong about them dating for publicity. The couple has been out and about all over the world. The couple took off (via private jet, obvi) to the Bahamas recently for their first vacation together. It looks like it's getting serious, and it's looking like Kim was jealous of Kourtney dating a hip and rebellious boy, so she needed one for herself. But perhaps we were too quick to doubt their romance because of our own selfish envy. We are totally jealous because Pete Davidson has been our celebrity crush since long before Kim hopped on the bandwagon.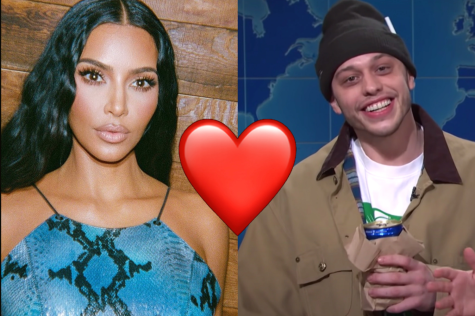 Kim Kardashian unfollowed Miley Cyrus on instagram
LAMEEE BOOO tomato tomato.
Considering Kim's immense star-power and allure, it is assumed that she'd be secure enough in her relationship with Pete Davidson to have nothing against Miley after her and Pete's Miami New Year's special. However we are beginning to see that she's far more possessive than we thought. Don't get it twisted, Pete is definitely one of the biggest heartthrobs right now. And we will admit Miley serenading him on the Jimmy Fallon show had us all rooting for their intense chemistry. 
So, did Kim have the right? We think not. Although it seems like everyone wants to date Pete Davidson these days, I think we can also all agree that Pete only has eyes for Kim right now. 
Transitioning… Travis Scott, Kardashian by association, has put the Coachella music festival into a scramble.
Coachella 2022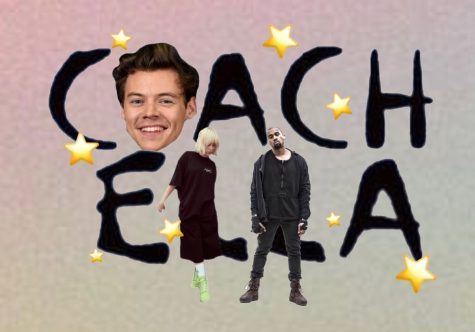 Due to the Astroworld concert scandal, Travis Scott is no longer welcome at the Coachella music festival. While Scott was previously set to headline, after recent controversy surrounding his dangerous concerts, a petition was created to have him banned from performing at Coachella. 
Big names such as Taylor Swift to Cardi B were speculated to be possible replacements for the "Sicko Mode" singer, but Coachella confirmed their new lineup on January 12 via Instagram. Headlining this year will be… drum roll, please:
Our (Livi's) favorite, THE Mr. Harry Styles
The Grammy-sweeping Billie Eilish
And Ye? (Don't get too confused, it's just Kanye.)
We are thrilled with the decision to take Travis Scott out of the equation, and are even more thrilled with the new announced headliners. Scott has proved on multiple occasions that his performances are a safety hazard. While many claim that people should understand what they are buying tickets for, behavior like this should not be tolerated in a festival atmosphere. 
Big Time Rush is back!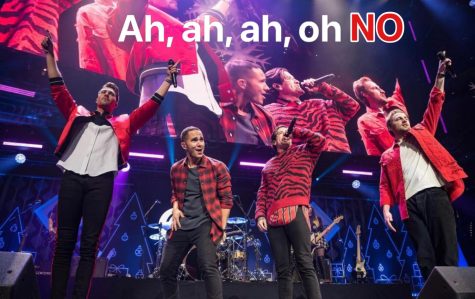 Big Time Rush is back, and they big-time flopped at Jingle Ball in December. 
The return of our favorite Nickelodeon boy band was highly anticipated. Everyone loved the sweetheart teen boys that dominated Nickelodeon in the early 2010s, but now, they are kinda just old. Their new song, "Call It Like I See It," released on December 13, is NOT with the times.
Anyway, that's all we have for you today. But don't get too upset, this isn't the last you'll be hearing from us.
XOXO, your public relations editors