Winter Sports: Wrestling Continues to Dominate
Team Looking to Remain Undefeated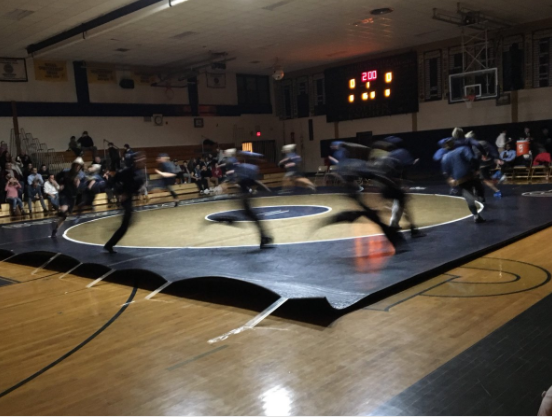 Manchester Township High School hosted a wrestling quad meet in Ramsey on Saturday, the 6th. NVOT, along with Ramsey High School and Randolph High School, had their varsity and JV wrestlers compete.
"[Quad meets] are different from tournaments because we go through all the varsity weight classes with one team at a time, instead of scattered matches like a tournament," said sophomore Alex Bedoya.
"[Freshman] Gabe Hoffman had a pin against Randolph that clinched a 40-35 win for us. [Senior] Aidan McMullen and [sophomore] Alex Bedoya had key pins against Manchester. And [freshman] Simon Yung had an important pin against Ramsey," explained Coach Robert Ortiz.
Other members that made key pins on Saturday were sophomores Will Andresen, James Connolly and Zach Ackerson, junior Jackson Downey, and senior Chris Egas.
NVOT was the overall winner. They had 40-35 win against Randolph, a 67-12 win against Manchester, and a 60-24 win against Ramsey.